Looking for some ideas on what to do on your next date night? Check out our list of top fun and romantic date night bucket list ideas!
Whether you're into wine tasting, exploring new restaurants, or taking a stroll through a charming city, these activities will have you feeling cozy and close to your sweetheart.
So kick back, light some candles, and get ready to enjoy some quality time together!
Whether you're newly dating or have been married for years, there's always something new to try when it comes to date night.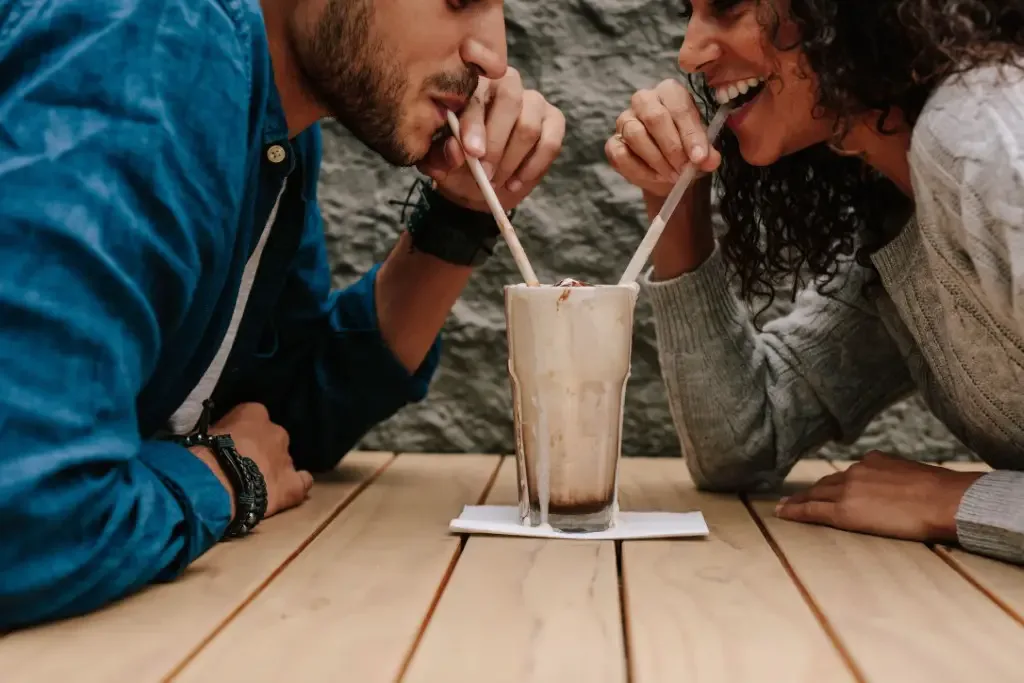 This post may contain affiliate links.  Please read my Affiliate Disclosure for more information
MORE ROMANTIC BUCKET LIST IDEAS
Engagement Bucket List (31 Fun Things To Do While Engaged)
Kissing Bucket List: 34 Places To Smooch Before You Die
Creating a bucket list of date ideas is a fun activity you can do together as a couple. You can even make a "date night jar" to draw out of when you want an idea for your next date.
Below are 100+ memorable and unique date ideas to give you some inspiration.
Don't miss the ultimate couples bucket list for even more great ideas!
What Is A Date Night And Why Is It Important?
A date night is a time when a couple takes some time out of their busy lives to enjoy each other's company. It can be a night out on the town, or simply staying in and watching TV together.
Either way, it's a time when the focus is on the relationship and not work or other obligations.
Date nights are important for keeping the spark alive in a relationship, and they can also help to prevent couples from getting too comfortable and taking each other for granted.
Below you will find over 100 date night bucket list ideas that are sure to give you lots of inspiration and fun ideas for ways to spend time together.
The Best Date Night Bucket List Ideas
Looking for ideas for a fun and romantic date night?
Check out our list of the best fun and romantic date night bucket list ideas!
Whether you're into activities like going to a movie or hitting up a hotspot, or prefer spending time together doing something low-key like cooking dinner, these ideas will have you covered. So get creative and have some fun!
I've included date night bucket list ideas for both a night in and a night on the town so you can do whatever you feel like!
Ready for the date bucket list ideas? Here are more than 100 great ideas for what to do on your next date night that are guaranteed to be fun and memorable!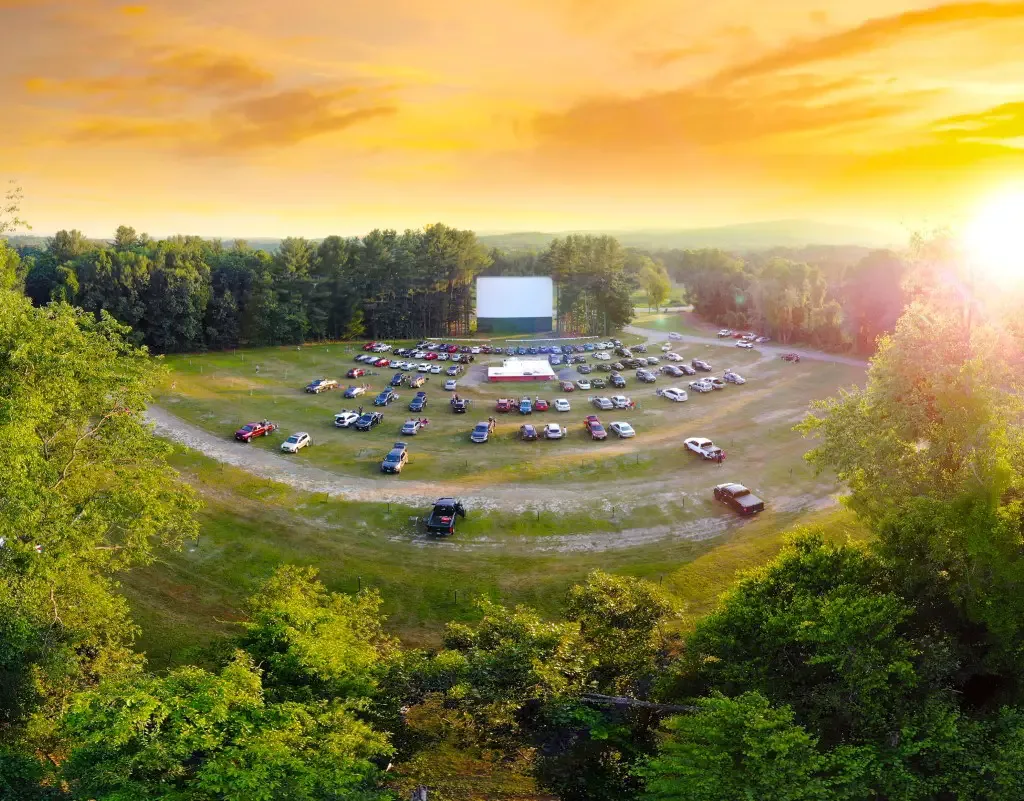 50 At Home Date Night Ideas
Spend the night playing board games
Games night is always fun.  Maybe it's the nostalgia of childhood sleepovers or family game nights, but there's something special about hunkering down with a good board game and spending the night getting lost in it.
Take the love language quiz together
Couples who are in love revel in spending time together. They take every opportunity to be near one another and enjoy each other's company. But what if you and your partner don't share the same love language? According to Dr. Gary Chapman, author of "The 5 Love Languages," there are five ways that people express and experience love. If you and your partner don't share the same primary love language, it can lead to misunderstanding and conflict.
Take the quiz to find out your primary love language, then discuss it with your partner. You may be surprised to find out that you express and experience love differently!
Write each other love letters
Why handwritten love letters? There are many reasons! For one, they are personal and unique. Second, it's a fun way to connect with your significant other, and it can be a really romantic experience.
Make a scrap book
A scrapbook is the perfect way to keep your old photos from vacations and date nights organized and in one place. It's also a fun way to look back on all the good times you've had.
Take an online dance class
Taking an online dance class is a great way to learn new dance moves and improve your dancing skills. You can choose from a variety of different dance styles, including ballroom dancing, salsa dancing, and hip-hop dancing. You can also choose from a variety of different levels, so you can find a class that's right for your skill level.
Try cooking a new recipe together
Cooking a meal together is a fun way to spend time with your partner, and it can also be a great way to try out a new recipe. If you're not used to cooking, or if you want to try something new, cooking a meal together can be a fun way to learn. You can also get creative with your cooking, and come up with recipes of your own.
Do a paint night online
Painting has always been seen as a calming and stress-relieving activity, and what could be more fun than doing it with friends? The best part is that you don't need any prior experience or artistic talent – just download a painting guide and follow the steps. And if you're feeling creative, you can even come up with your own designs!
So grab a bottle of wine (or your favourite drink) and get ready for some fun.
Make a time capsule
If you could go back in time and tell your younger self something, what would it be? While you ponder that, consider making a time capsule! It's a fun way to capture memories and moments from your life and share them with future generations. Here are the basics on how to make a time capsule:
First, think about what you want to put in it. Collect items like photos, newspaper clippings, letters, or other memorabilia. You can also include items like a journal or a CD of your favorite songs.
Next, find a container that will protect your items. A sturdy cardboard box or metal container works well. You can also decorate the outside of the container to make it more personal.
Finally, bury your time capsule in the backyard and write down the location so future generations can find it!
Go through all your baby photos together
Looking through old baby photos is a great way to experience those precious memories all over again. Plus, it's a lot of fun!
You can go through all your old photos together and reminisce about the good times. It's also a great way to show each other how much you've changed over the years.
Create your own bucket list journal together
Grab a bucket list journal and start checking things off together! Maybe you want to see the Northern Lights or visit the Great Wall Of China.
Here are some tips for making the most of your bucket list journaling experience:
1. Decide what format you want to use. Some people prefer to write out each item on their own, while others like to share ideas and collaborate with their partner.
2. Be realistic. Don't put down items that you know you can't or won't complete. This is supposed to be fun, after all!
3. Have an open mind. Just because something isn't on your list doesn't mean you can't do it! If your partner wants to try something new, go for it!
Have a wine tasting night at home
Do you love wine? Do you love trying new wines? Well, then you should have a wine tasting night at home!  Taste each wine and rank them from best to worst. It's a fun way to spend an evening with friends, and you might just discover a new favorite wine!
Write out your love story
Take a moment to think about your love story. How did you meet your partner? What are your favorite memories together? What makes your relationship special? Write down your thoughts, and then share them with each other.
Make Fondue
There is nothing quite like the taste of a melting pot of cheese fondue. This melted cheese dish can be enjoyed with all different kinds of foods, making it a perfect way to try new things.
Grab the free printable checklist too!
Plan a trip to somewhere you've never been before
There's something about planning a trip to a new destination that just feels so exhilarating. It could be the anticipation of all the amazing things you're going to see and do, or maybe it's just the excitement of being in a completely unfamiliar place.
But whatever it is, there's just nothing quite like it.
Give each other massages
When you think about it, a massage is the perfect way to show someone you care. It's relaxing, stress-relieving, and just all-around wonderful. Plus, it's a gesture that anyone can appreciate. Whether you're dating someone new or have been married for years, a massage is a great way to connect with your partner.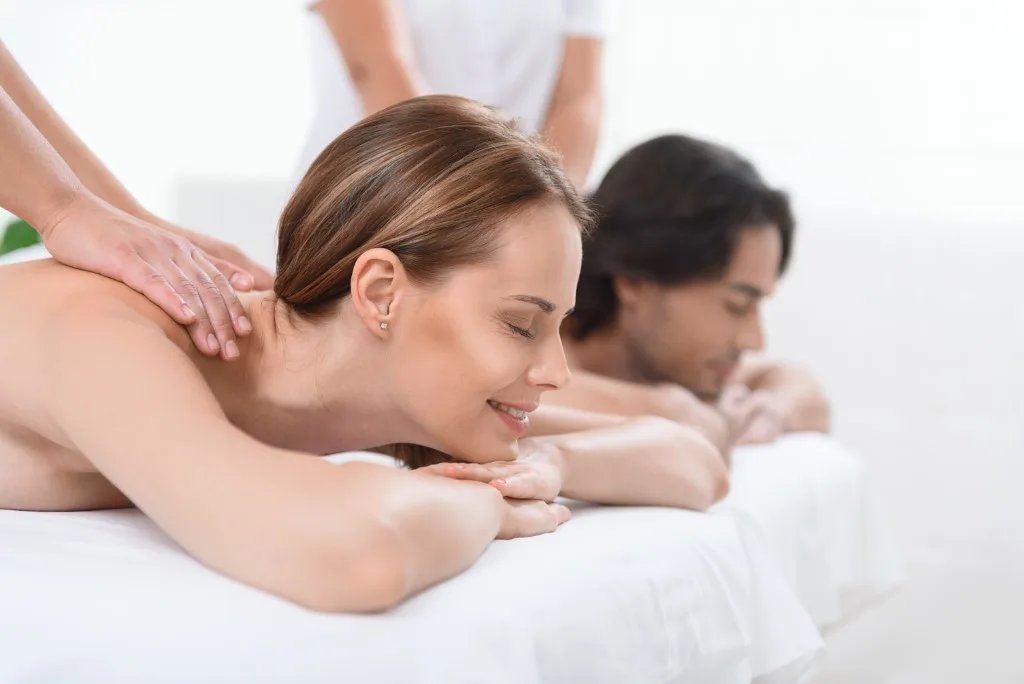 Watch each other's favorite childhood movies
Why not take a trip down memory lane by watching your favorite childhood movie with your beau? Not only will it be fun to reminisce about old times, but you may also discover new things about the film that you never noticed before. Plus, who doesn't love a good nostalgia trip? So grab some popcorn and get ready for some good old-fashioned fun!
Set relationship goals for the next 5 years
In order to have a successful relationship, it is important to set relationship goals and be realistic about them. Couples should sit down and discuss what they would like to achieve in the next five years.
These goals can be anything from getting married to simply spending more time together. By setting goals, couples can work towards a common goal and strengthen their relationship in the process.
Refinish a piece of furniture together
Refinishing furniture is a great way to update old pieces and make them your own. It can also be a fun project to do together.
Spend the evening by candlelight
There is something calming and relaxing about candles.
Spending the evening by candlelight is a great way to wind down after a long day. It is a time to relax and reflect on the day that has passed.
Write a list of 100 things you love about the other person
Do a murder mystery game together
We recently tried this one from Amazon and it was such as fun way to spend our date night.
Make a cute TikTok video together
If you're looking for a fun way to spend some time with your partner, make a TikTok video together!
Just choose a song, sync up your movements, and film yourselves lip syncing and dancing. You can even get creative and make a skit or do a little acting. Having some laughs while making videos is the best part of it all.
Have a bubble bath together
Aromatic candles, soothing music, and bubbly water can be the perfect recipe for a relaxing experience together.
Binge a show on Netflix
Make a scavenger hunt in the house
Make a scavenger hunt for your partner and watch them have fun trying to solve your riddles.
Have a baking contest
Invite your best friends over for a double date
Invite your best friends over for a double date, the fun really begins. You can bond with your friends while getting to know each other better.
Spend the evening playing your favorite tunes and dancing round the living room
It's Friday night, and you're looking for something to do. Instead of going out, why not stay in and have a dance party? Grab your favorite tunes and get moving! Dancing is a great way to get your heart rate up and burn some calories. It's also a lot of fun. Round up your friends and have a blast shaking your groove thing!
Try making your own beer
Learning how to brew your own beer is a rewarding experience. With the easy to use beer brewing kits available now, this is a fun way to spend your date night.
Take a random YouTube class together
When was the last time you and your lover bonded over something educational? If your answer is "never," it's time to try out a random YouTube class together.
There are all sorts of classes available, on all sorts of topics, that you can take without ever leaving your living room.
Do an R-rated photoshoot at home
Everyone has a little bit of exhibitionist in them. And what could be more fun than letting that side out and having an R-rated photoshoot at home with your partner?Here are some tips to make sure you have a safe and fun time.
First, make sure you're both comfortable with nudity. If not, that's okay! There are plenty of other ways to get naughty without getting naked.
Next, choose a location that makes you feel comfortable. Maybe it's your bedroom or living room, or maybe you want to venture outside into the backyard. Just make sure it's somewhere where you can be private and won't get arrested!
Finally, get creative! Think about poses and props that will add to the excitement of the shoot.
Make an epic charcuterie board
Charcuterie boards, sometimes called meat and cheese boards, are a great way to show off your culinary skills. They're also a great way to entertain guests. The best part is that they're easy to put together. All you need is a variety of meats, cheeses, and other toppings.
Have an at-home karaoke
An at-home karaoke party is so much fun.
To start, you'll need a karaoke machine. There are many different types available, so choose the one that best suits your needs. If you're looking for something simple and affordable, try a basic model that hooks up to your TV.
Plant a garden
If you don't have much space, you can plant a container garden on your balcony or patio. Or, if you have a little more space, try growing vegetables or fruits in your backyard.
Play card games
Playing card games is a great way to have fun and spend time with loved ones.
Start a side hustle together
With the cost of living on the rise, more and more people are looking for ways to make extra money. If you and your partner are looking for a way to bring in some extra cash, why not start a side hustle together?
Here are some creative side hustle ideas to try.
Research your family tree
The best way to learn about your family history is to research your family tree. This involves tracing your ancestry back as far as possible. There are many resources available to help you do this, including online databases and historical records.
Make some crafts
Get crafty and try making something together. To a woodworking project to something upcycled, there are so many crafts to do. Check Pinterest for ideas.
Do the New York Times Sunday crossword
Doing the New York Times Sunday crossword is a tradition for many. The puzzles are always clever and challenging, and the satisfaction of completing one is unmatched
Read to each other
Research has shown that reading aloud to a loved one not only provides entertainment and bonding, but it also offers cognitive and health benefits.
Watch the sunrise
There's something about watching the sun come up that feels incredibly peaceful and romantic.
Have an ice cream social
There are many ways to throw an ice cream social, but no matter what you do, make sure there's plenty of ice cream! You can either provide a variety of flavors and toppings or let your guests create their own sundaes.
If you're feeling creative, you can also set up stations for different activities like waffle cones vs. bowls, whipped cream vs. sprinkles, and chocolate sauce vs. caramel sauce.
Make out like teenagers
It's no secret that making out feels good. But what's really behind the pleasure? New research suggests that it might have something to do with our brains' reward system, the same one that gets activated when we eat chocolate, gamble, or take drugs.
When we make out, our brains release dopamine, a hormone that gives us a sense of pleasure. And the more we make out, the more dopamine our brains produce.
Once you are tired of making out at home, make sure to check out our Kissing Bucket List of 34 Places To Smooch Before You Die.
Build a blanket fort
Blanket forts are a childhood staple but they are not just for kids.
Complete a puzzle together
It's always more fun to do something with someone else, especially if that someone else is your significant other. Puzzles are the perfect activity to do together – they're challenging, but not so difficult that you get frustrated, and they can be completed at your own pace.
Build a campfire
If you are looking for a way to enjoy the great outdoors, build a campfire! Make s'mores or just sit and relax by the flames. If you don't have a firepit, your indoor fireplace will work too!
Make fancy cocktails
Making cocktails doesn't have to be hard. In fact, with just a few simple ingredients, you can make some really fancy cocktails.
Play a role playing game
People play role-playing games for different reasons: some people enjoy the challenge of solving puzzles and completing quests, while others enjoy the social interaction that role-playing games offer. Some people even find that role-playing games help them improve their problem-solving skills or their ability to think strategically.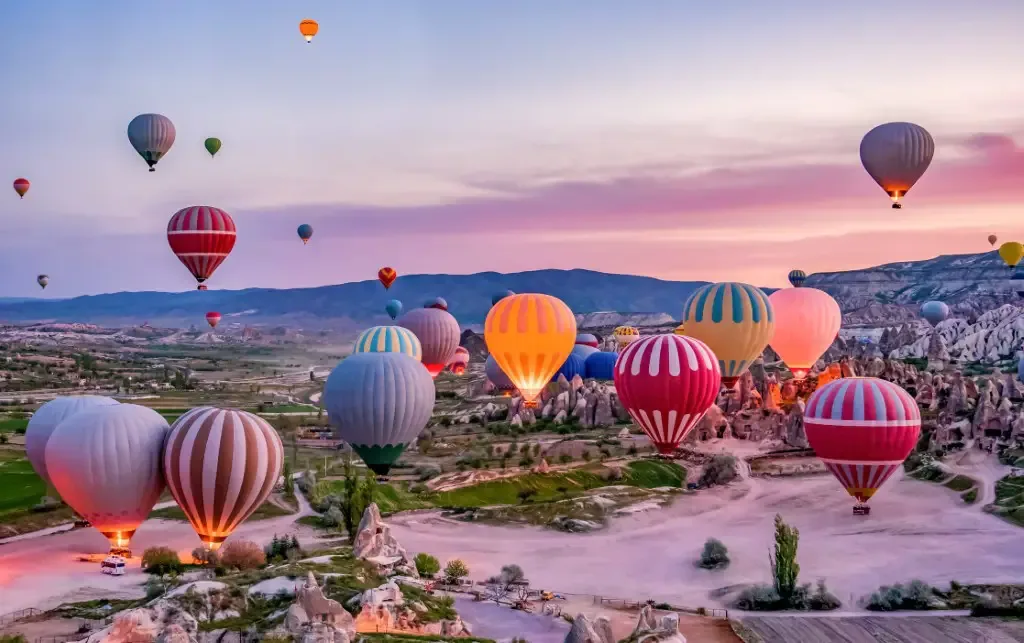 Date Night Bucket List Ideas For A Night On The Town
Go to a movie
Ok, so this is on every list of fun date ideas but its a classic because it is so much fun! Dinner and a movie have been the go-to date night out for over a century.
Do a pub crawl
The best way to enjoy the nightlife and explore new places is by doing a pub crawl. This is when you visit several pubs in a row, typically over the course of a few hours.
Watch fireworks
One of the best parts of summer is watching fireworks displays and they are so romantic if you watch them together.
Go to the local park and play on the playground like kids
In the hustle and bustle of our day-to-day lives, it's easy to forget how to have fun. And what's more fun than playing on a playground like a kid? There's something about the freedom of swinging, sliding, and climbing that just brings out the child in all of us.
Get dinner from different food trucks
Food trucks are a great way to try foods from different cultures without having to leave your city.
Go to a baseball game
The classic ball game is one of my favorite summer date ideas.
Spend the evening at an amusement park
Spend a fun night at your local theme park and get scared together on the coasters.
Take a tour of local art galleries
There are many things to love about living in a city, and one of them is the abundance of art galleries. No matter what your interests or artistic leanings may be, there's likely a gallery near you that will pique your curiosity. To help get you started, here's a quick tour of some of the most popular art galleries in town.
Do a pub trivia
Heading to our local bar for a night of trivia is one of my favorite date night ideas because I love the competition and the camaraderie.
Go on a hot air balloon ride
Make new adventures by crossing something crazy like skydiving or a hot air balloon ride off your couples bucket list.
Picnic in the park
A romantic reverie in the local park is simple yet fun. First head to the grocery store to pick up supplies then pack blankets and get ready for an evening of good food and company.
Visit a local farmers market
You could actually combine the picnic with a visit to a farmer's market for food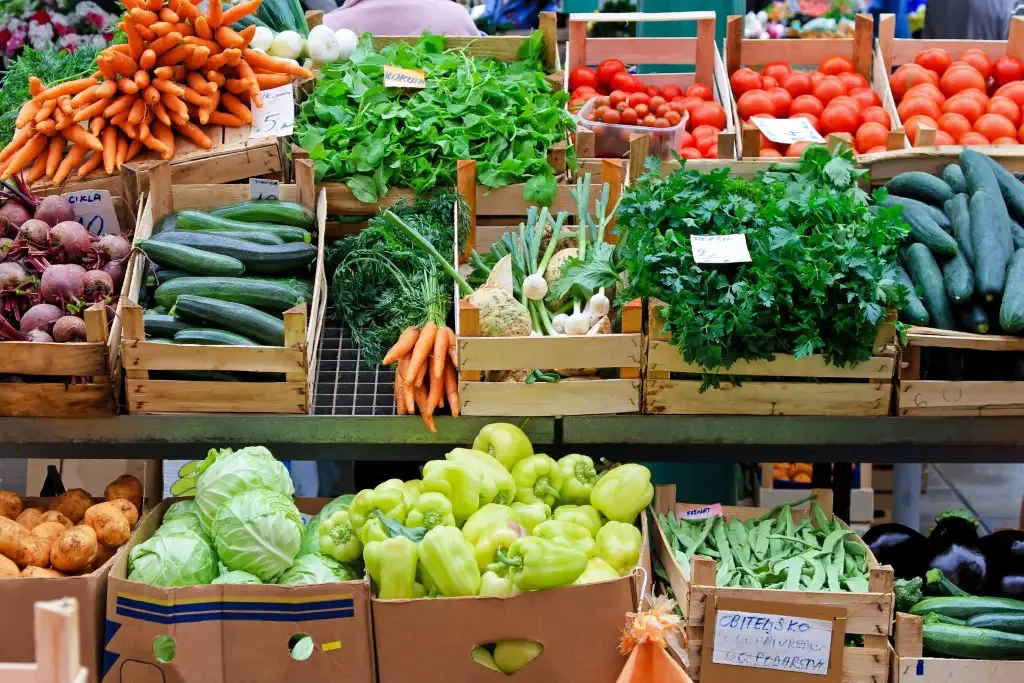 Go for a bike ride
A bike ride in the country is a great romantic summer date
Visit your local botanical gardens
If you are looking for a summer day trip idea, consider checking out a botanical garden. They are so pretty!
Take a cooking class together
Make new memories and learn something new by learning to cook a new dish together.
Go ice skating together
Ice skating is one of the most romantic things to do in the winter time. Even better if you can skate under Christmas lights in December! Check out these tips for the best ice skating date ever.
Visit an escape room
Get out of your comfort zone by trying to escape an escape room!
Head to a dive bar to listen to live music
Music festivals are perfect in the warmer months but you can enjoy live music together at any time of year.
Take an art class together
Even if you can't draw at all, getting messy with paint might just be the perfect date for a couple in love.
Spend an afternoon hunting at flea markets
Go treasure hunting in your local market and see what fun things you can find.
Dance the night away
This is one of the most fun dates for couples!
Pamper yourselves with a day at the spa
It doesn't have to be a special occasion for a day of treatments at the spa.
Stargaze
Your backyard is the perfect place for laying on the grass and watching the stars together.
Take a scenic drive in the country
Try the hot new restaurant in town
Bonus points if you have never been there before.
Visit a local museum
This is one of those bucket list items that most people only do when they are a tourist in someone else's town. Be a tourist at home and check out the local museum.
Spend an evening at your local county fair
There are plenty of opportunities for fun memories at your state fair!
Attend a free outdoor concert
Many cities and towns hold free concerts in the summer and they are a great place to have a unique date on a budget.
Try indoor skydiving
This might not be on everyone's couple's bucket list but it can be a fun way to bond with your loved one.
Stay overnight in a fancy hotel
Staying at a swanky hotel is one of the most fun and romantic date ideas.
Go bowling
Try glow in the dark cosmic bowling for even more fun.
Play mini-golf
This is one of those fun date night bucket list ideas that we never think of unless we are on vacation.
Go camping for a night
Even if you head home and camp in the backyard, this is such a fun way to spend your date night.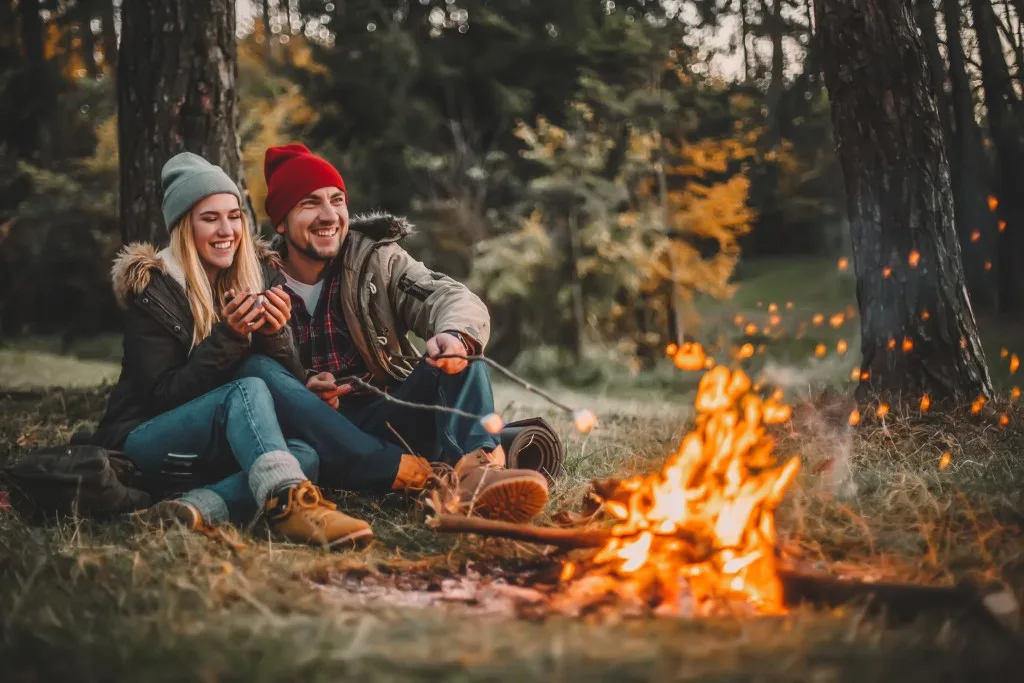 Have a night at the casino
Get glammed up and make out like James Bond for a night.
Get dressed up and go to the theatre
Even if it the local school production, this makes a change from your regular movie dates.
Try indoor rock climbing
If you are looking for creative date nights together, how about trying rock climbing?
Test drive a new car
Pick your dream car and give it a spin
Go horseback riding
We did this together last year and it was so much fun!
Take a romantic train ride somewhere
This might require some planning but it is sure to be so much fun.
Visit a second-hand bookstore
Even better – pick a book out for each other, then read them in a cafe together.
Go for a hike in nature
No matter what time of year, a walk in the country is fun and free!
Pick Fruit
From apples in the fall to strawberries in the summer, picking fruit is always a fun time. Then, head home and make something with your fresh produce.
Take a mini road trip
Close your eyes, put a pin in the map and discover somewhere new.
Take a free class or program at your local library
Many libraries offer book readings, free classes and other fun events. My local library just hosted a drag queen make-up class!
Play pool in a bar
Ok, so it might not be your first date but you can make like it is and play pool after some drinks in your favorite sports bar.
Go to trampoline park
Get fit and have fun at the same time.
Grab drinks at a new bar
Even better if it has a rooftop patio!
Go fishing
Not for everyone but fishing can be a great way to spend some time together in the peace and quiet.
Try axe throwing
This might be one of the best things on this list if you like doing out-there adventures.
See a comedy show together
Laughter is the best medicine and also an amazing way to bond together.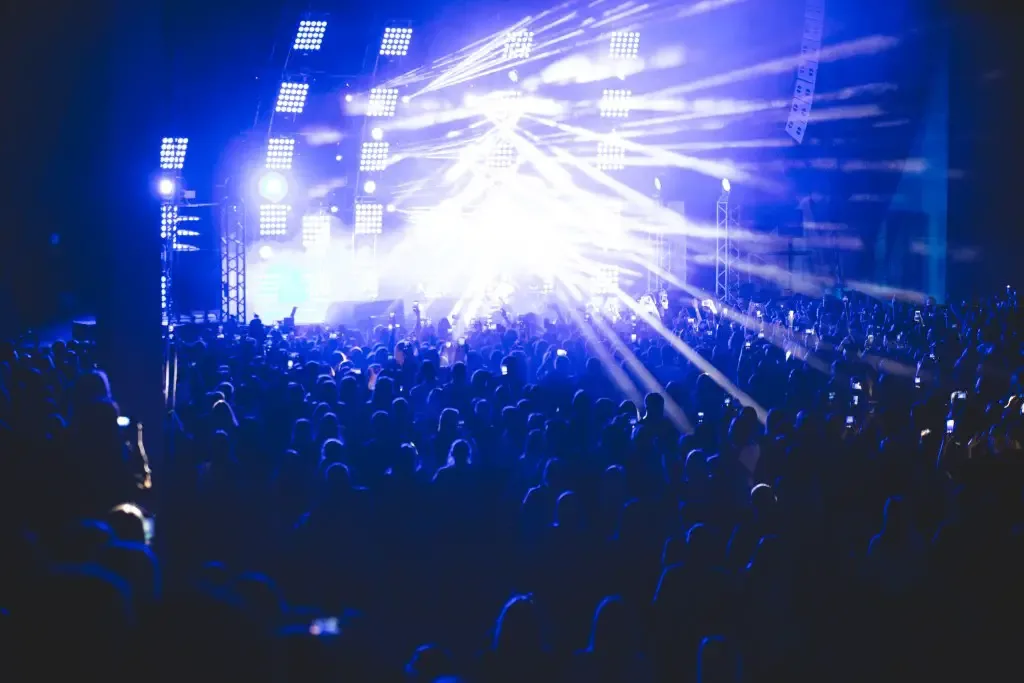 Winter Date Night Ideas
The best winter date ideas to add to your date night bucket list:
Drive around looking at Christmas lights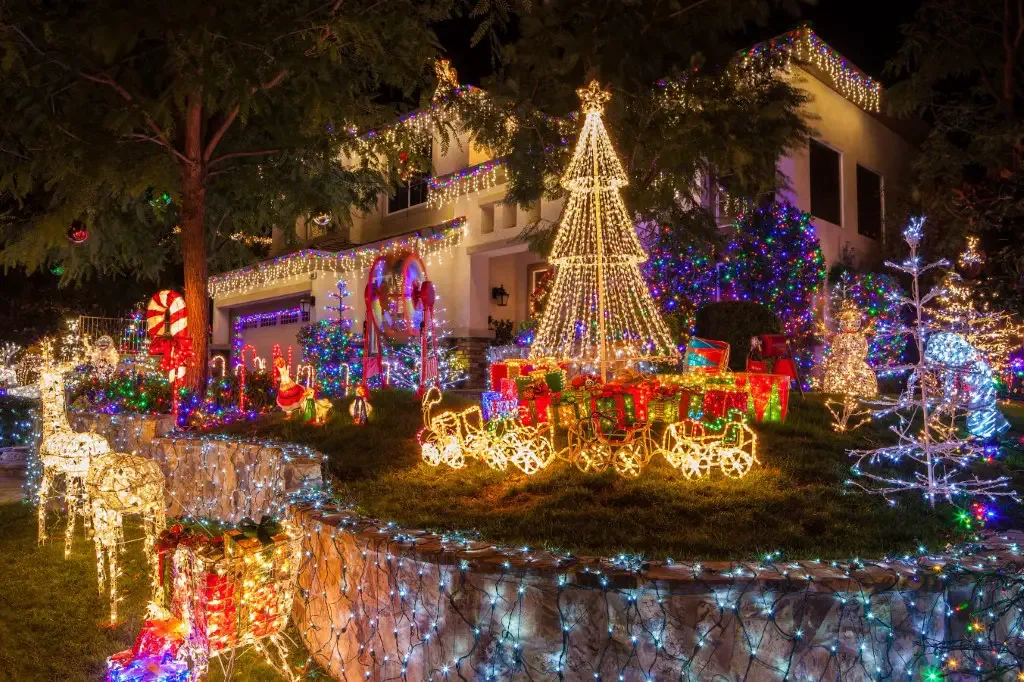 See a holiday performance like The Nutcracker
Go to a Christmas tree lighting
Chop down your own tree at a Christmas tree farm
Decorate a gingerbread house
Go sledding
Have a Christmas movie night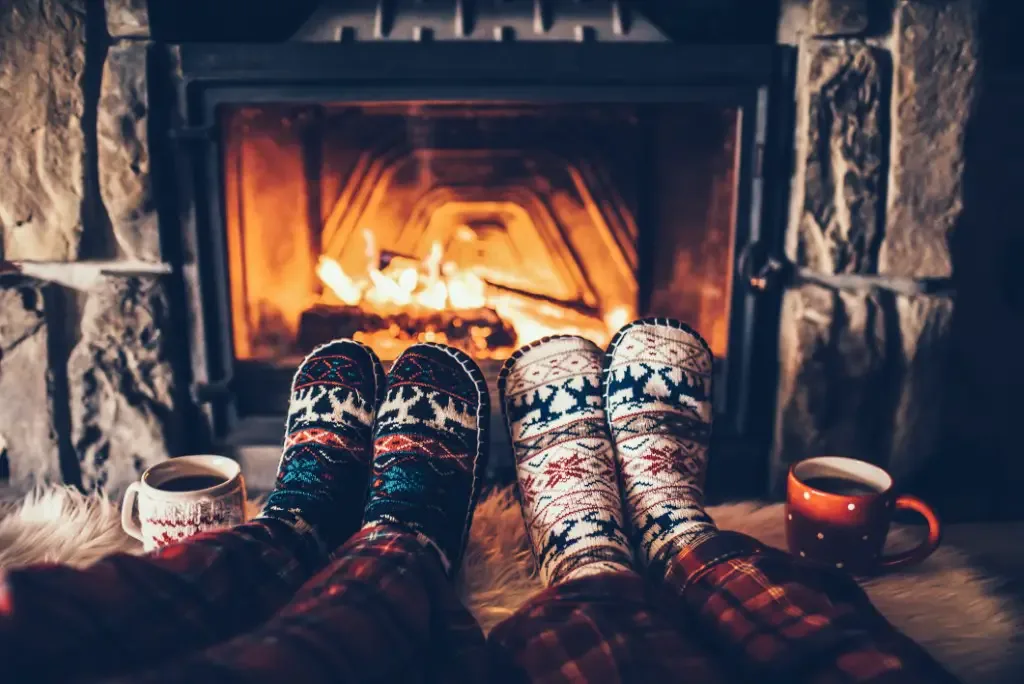 Go to a hockey game
Go skiing or snowboarding
Bake and decorate Christmas cookies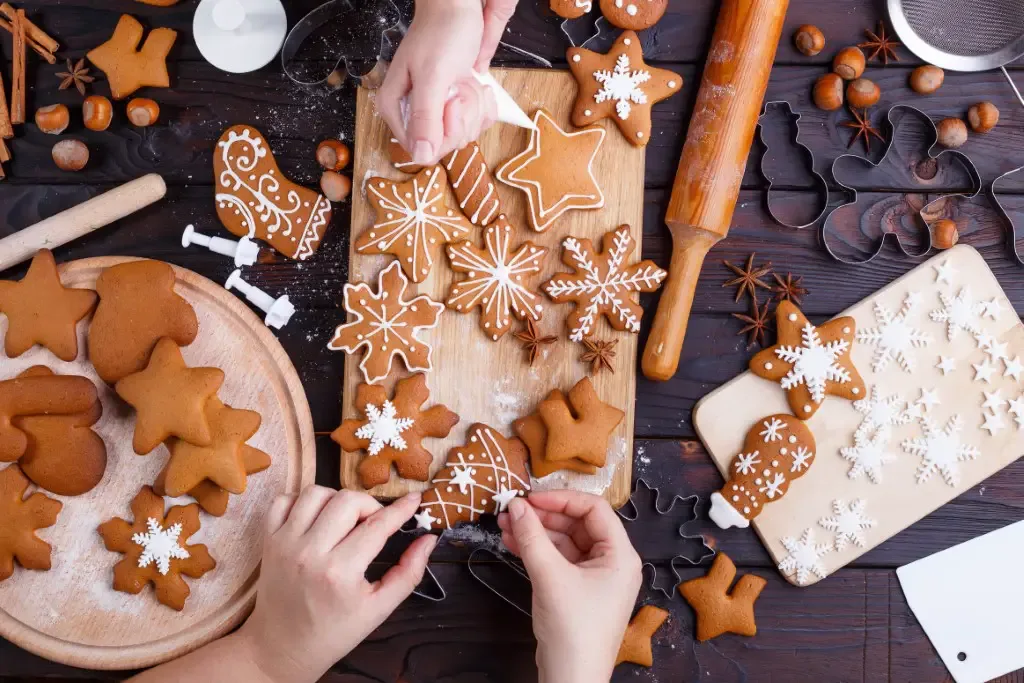 Relax at a natural hot spring
Go to a New Year's Eve party
Summer Date Night Ideas
The best summer bucket list for couples to add to your date night bucket list:
Catch an outdoor movie
Visit a water park
Rent a boat for the day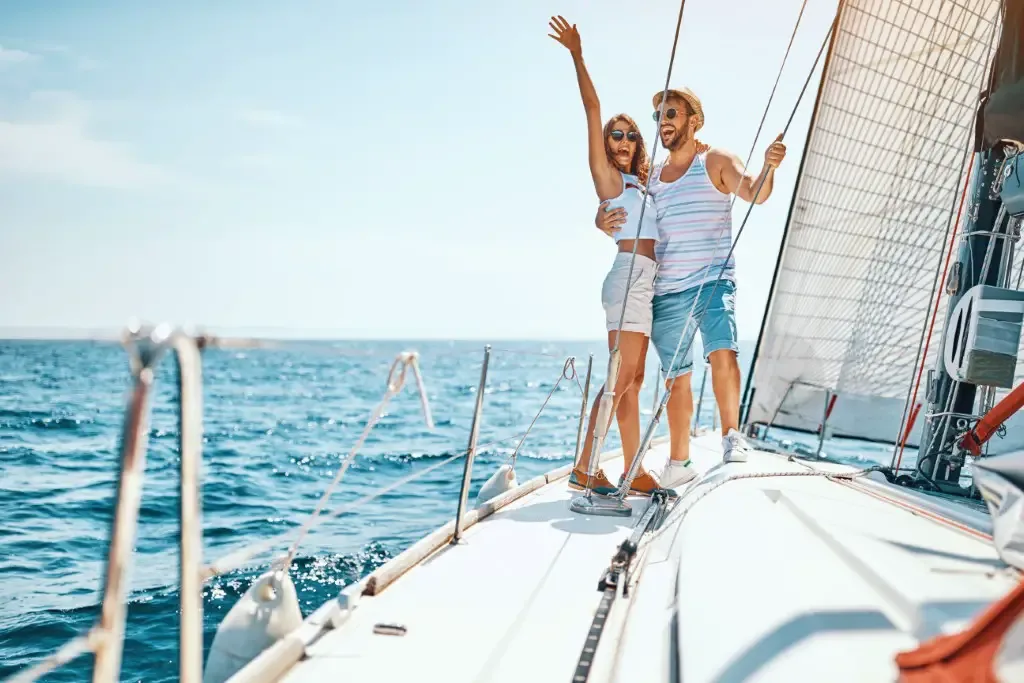 Go berry picking
Have a picnic on the beach
Go tubing in a river
Watch fireworks on the Fourth of July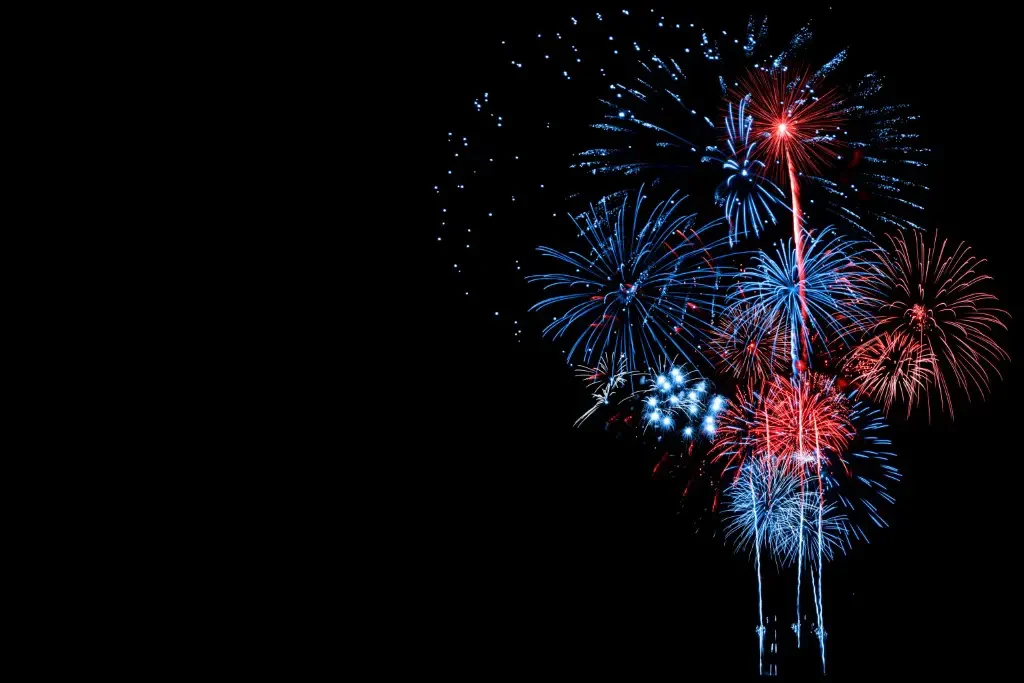 Go to a baseball game
Rent kayaks and take them out on a lake
Go wine tasting at a vineyard
Have a water balloon fight
Go to an amusement park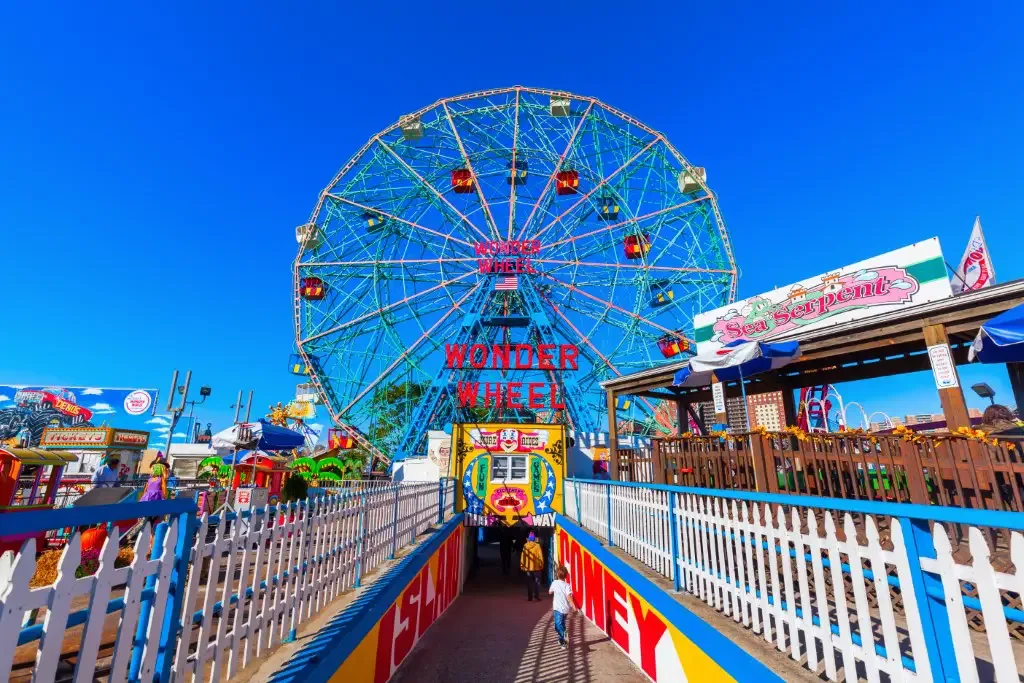 Go whitewater rafting
Spend the day swimming and cliff jumping
Fall Date Night Ideas
The best fall bucket list for couples to add to your date night bucket list:
Go apple picking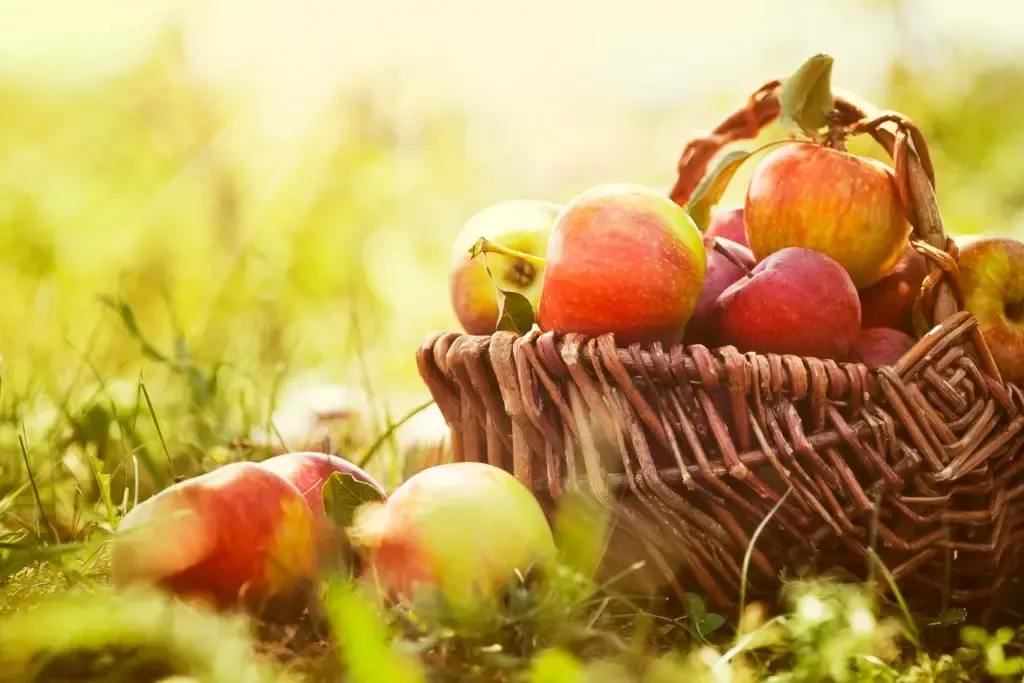 Pick out pumpkins at a pumpkin patch and carve them
Go to a haunted house
Get lost in a corn maze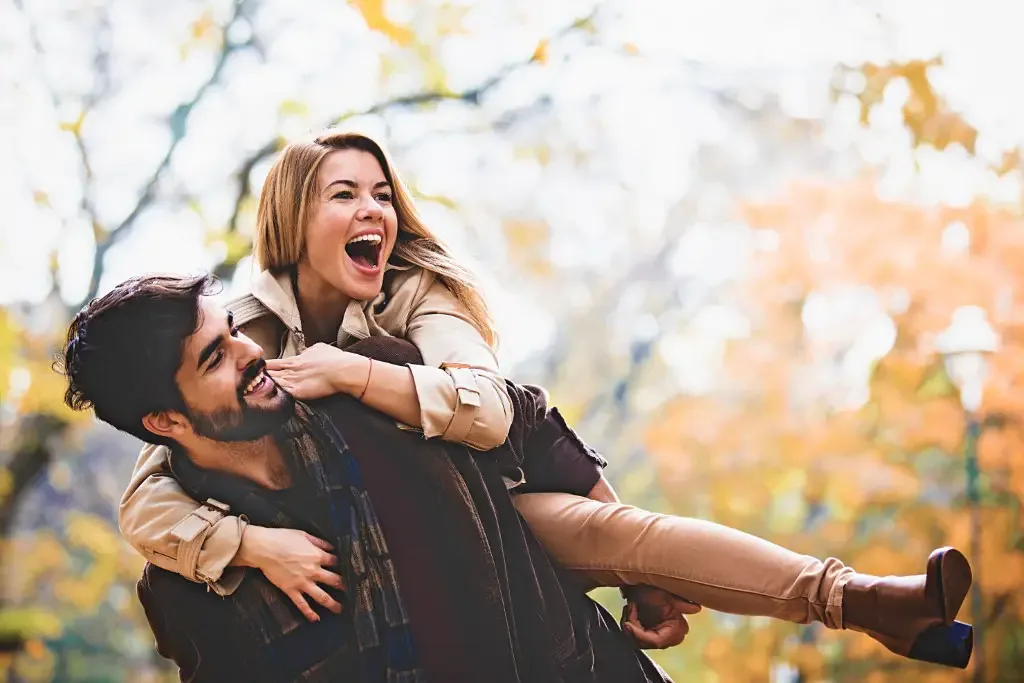 Spend the evening at a fair or carnival
Go for a hayride
Get cozy at a coffee shop
Have a scary movie night
Go on a brewery tour
Bake pumpkin bread or other fall treats
Go to a football game
Do a couples costume and attend a Halloween party
Date Night Bucket List
I hope these date night bucket list ideas gave you some inspiration for your next date!
Making a bucket list together as a couple is a fun bonding activity, and coming up with a bucket list of date ideas ensures that you are never bored when you're together.
More Bucket List Ideas
Couples Bucket List: 80+ Bucket List Ideas for Couples
The Ultimate Fall Bucket List: 65+ Fall Bucket List Ideas
Christmas Bucket List: 90+ Festive Things to Do