This sexy R-rated bucket list is filled with fun idea for you and your partner to do together (or alone!). Whether you are looking to spice up your relationship or looking to take things to a new, kinky level, you'll love these 25 hot bucket list ideas.
If these r-rated bucket list ideas make you a little too hot under the collar, you can check out my other bucket lists for couples that are more PG friendly:
Kissing Bucket List: 34 Places To Smooch Before You Die
Couples Bucket List: 115 Bucket List Ideas for Couples
For those of you who are looking to add some spice to the bedroom, make sure to check out the list below and you can even print out the sex bucket list at the bottom of the page.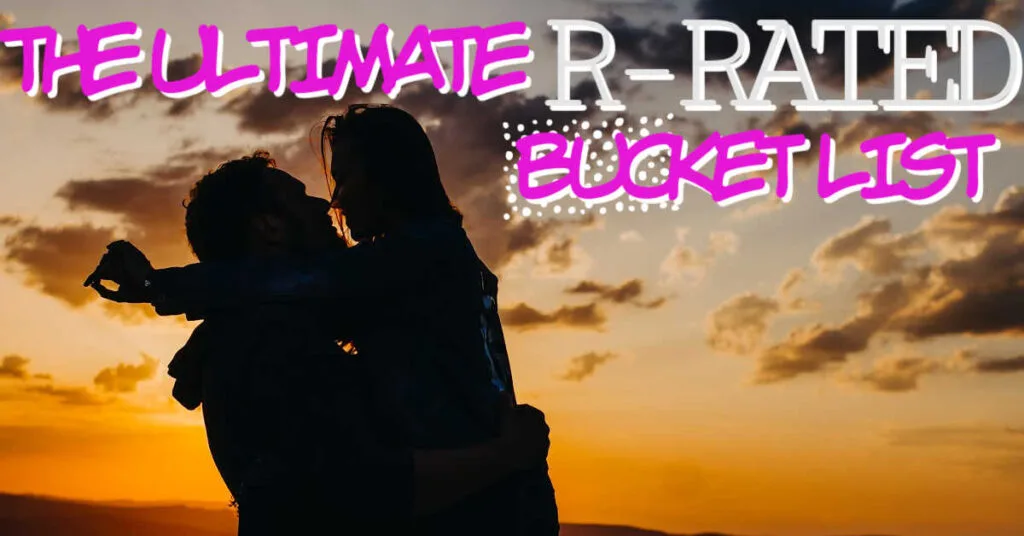 This post may contain affiliate links. Please read my Affiliate Disclosure for more information
The Ultimate R-Rated Bucket List
1. Spend the whole day naked (I recommend you stay home to avoid getting arrested!)
2. Go to a sex club together
3. Act out a mutual fantasy
4. Make a home video
5. Try BDSM (make sure to check out our list of 30 Exciting Kinky Bucket List Ideas to get you started)
6. Watch adult movies together
7. Get frisky in public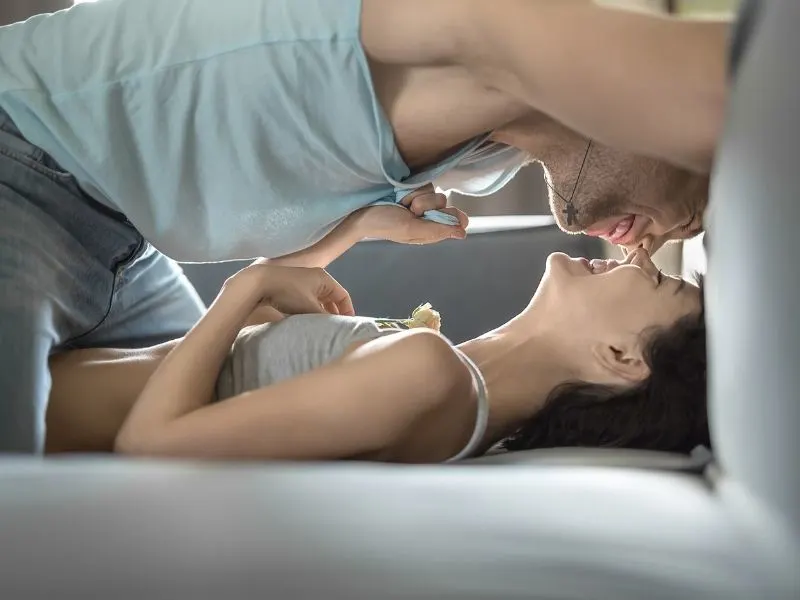 8. Make out at a drive through movie like teenagers
9. Invite another person into the bedroom
10. Send dirty messages to each other all day to get you in the mood
11. Listen to the "Call Her Daddy" Podcast and try the Gluck Gluck 3000
12. Go out without panties on and surprise your partner
13. Go to a strip club
14. Perform a lapdance
15. Read erotic stories to each other out loud. Better yet, write your own erotic stories!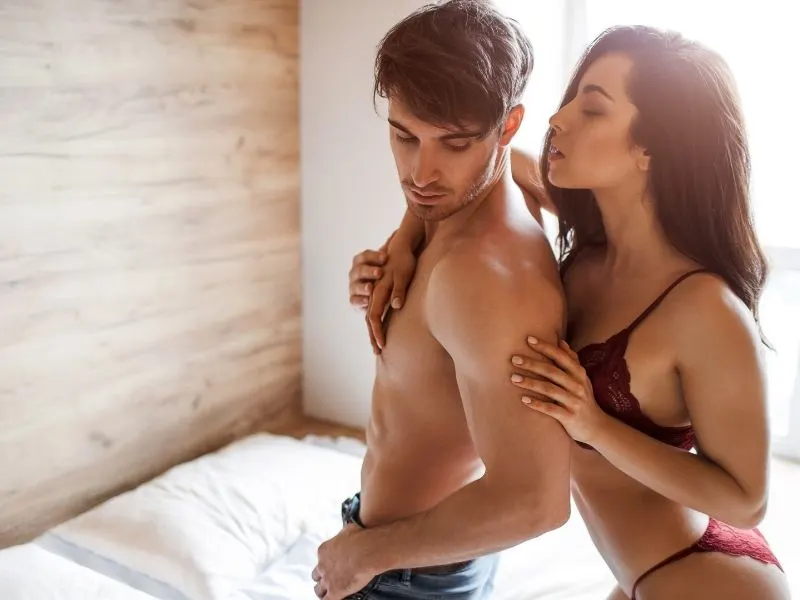 16. Get a bluetooth vibrator that is controlled by an app and take it for a spin
17. Buy a copy of the Kama Sutra and try every position
18. Role play and pretend to be strangers meeting in a bar for the first time
19. Do it everywhere in the house except for the bedroom
20. Make your own sexy playlist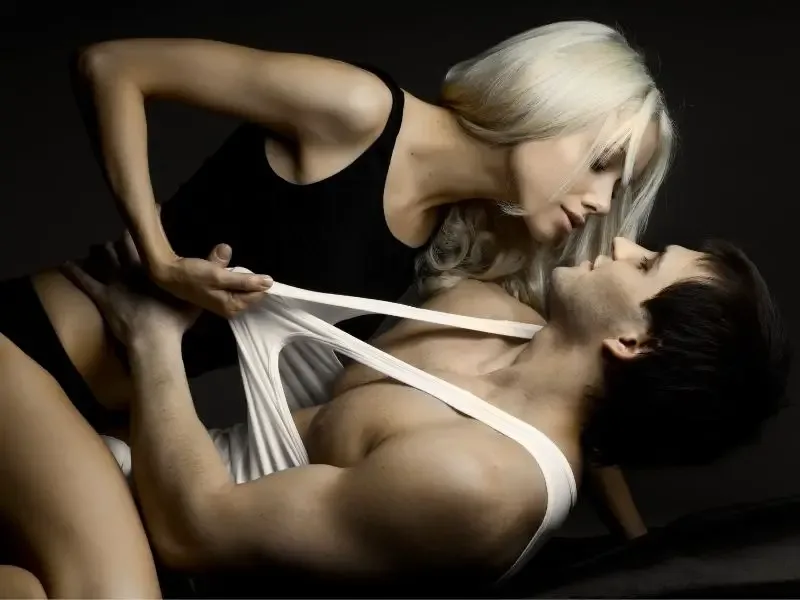 21. Have phone sex
22. Learn some Tantric sex moves and try it out at home
23. Try dirty talking
24. Be as quiet as possible
25. Use whipped cream