There are so many things to do in Alaska that it's hard to know where to start.
Whether you're a nature lover, thrill seeker, or history buff, Alaska has something for everyone. Here is a list of some of the best things to do in Alaska: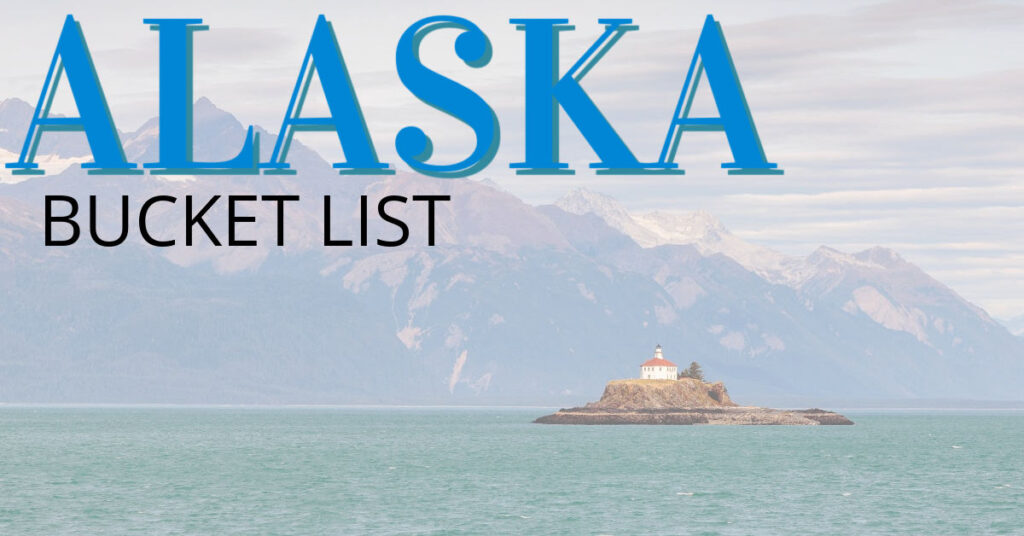 This post may contain affiliate links. Please read my  Disclosure for more information
MORE TRAVEL BUCKET LISTS
New Orleans Bucket List Ideas – 40 Things To Do In The Big Easy
Colorado Bucket List- 40 Things To Do In Colorado
Top 5 Things To Put On Your Alaska Bucket List
There are a lot of different outdoor activities available for people to do, such as fishing, white water rafting, and kayaking.
But there are also museums, historical sites, art galleries and much more! There is plenty of fun to be had here!
1. Fishing
2. White water rafting
3. Kayaking
4. Museums and historical sites
5. Hiking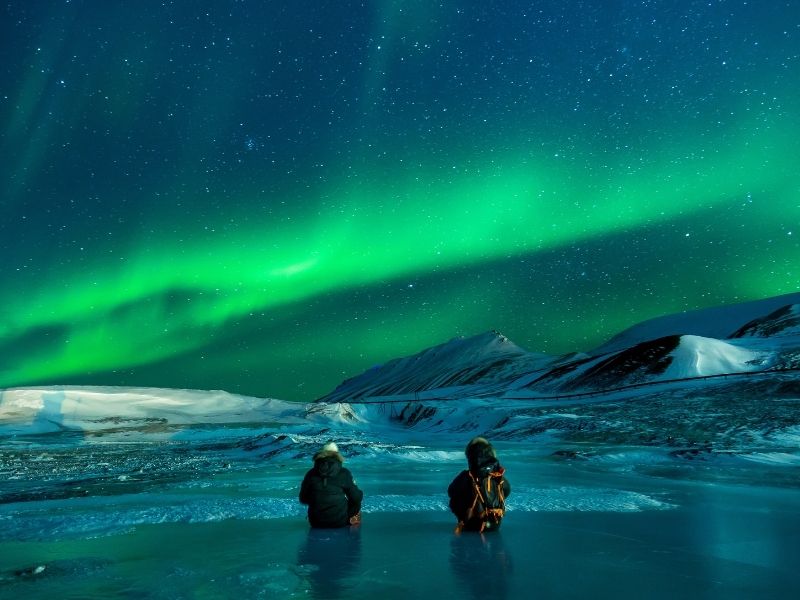 5 Places to Go Fishing in Alaska
Fish, fish, fish! Salmon can be found in streams throughout Alaska. If you are looking for a smaller catch, trout is also common around Anchorage.
A fishing license is required and they can be purchased at most sporting good stores.
Here are the top spots for fishing:
1. Seward
2. Girdwood
3. Anchorage
4. Homer
5. Seward -near Kenai Lake
The Ultimate Alaska Bucket List
1.Seward -near Kenai Lake, Alaska
2. Dall Sheep Viewing at Hatcher Pass, Alaska
3. Kodiak Island's Brown Bear Viewing Area in Klawock AK
4. Go hiking in Girdwood– North America's northernmost temperate costal rainforest.
5. Take a cruise of the Inside Passage.
This winding waterway is one of the most beautiful places in the world and is home to whales, dolphins, and seals.
6. The Alaska Aviation Museum in Anchorage is a great place for families to visit!
7. Turnagain Arm is one of the most scenic places in Alaska!
8. Take a free guided tour of the Alaska Native Heritage Center.
You can learn about the first peoples of Alaska, their way with the land and ocean, and many other fascinating facts!
9. See the Aurora Borealis
This can be seen anywhere in the Northern Hemisphere where you have a dark sky and no city lights, but Fairbanks Alaska is the best place to view them.
10. The Alaska Wildlife Conservation Center in Anchorage is another great place to learn about wildlife in Alaska!
The center features a reindeer barn with resident caribou & reindeer along with foxes, wolverines, lynx & other small animals. Keep your eyes open for the resident bald eagles!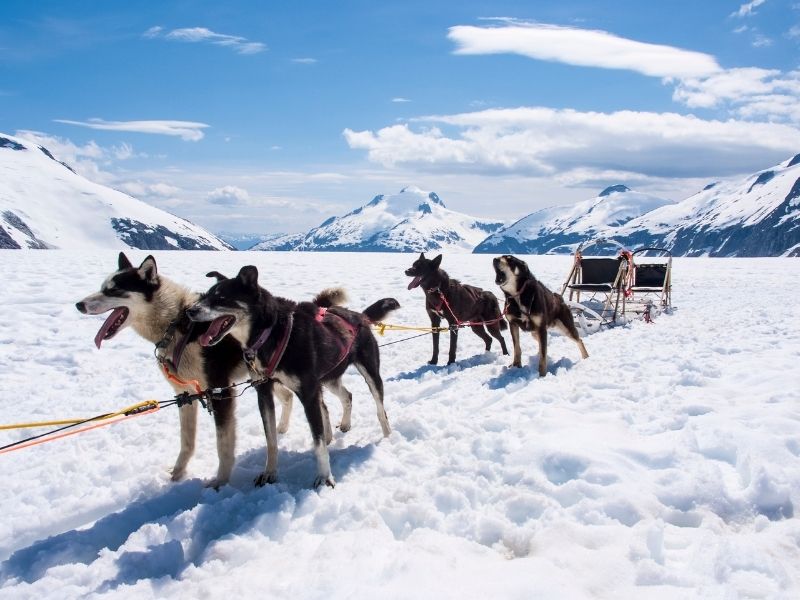 11. Go dog sledding
12. Visit Glacier Bay National Park
13. Go to small town coffee shop
14. Visit Denali National Park
You really need to plan ahead if you want to see Denali National Park during one of it's peak times. The summer season is usually the busiest time since it is also when bears are most active, but it can be visited during winter for people who are willing to brave the cold.
The fall color season is also very beautiful in Denali; it's a great time of year to visit!
15. Fairbanks 
Head far north for some Alaskan city experience.
16. Kenai Fjords National Park is another amazing national park for your bucket list, 
17. Chena Hot Springs
These hot springs are location close to Fairbanks and are ideal for a relaxing day after all that city sightseeing.
Alaska Bucket List Ideas – Final Thoughts
With all of this fun stuff to do, if you haven't already had enough adventure and excitement in Alaska, then I suppose you'll just have to come back again!
And, I'm sure that there will always be something new and exciting here waiting for you when you return.
If you're looking for some ideas on what to do in Alaska, this list is a great place to start.
With so many different outdoor activities available, there are plenty of opportunities to get out and enjoy the wilds while exploring new places.
BUCKET LIST FOR TRAVEL LOVERS
Southern California Bucket List – The Best Things To Do in SoCal
Florida Bucket List – The Ultimate List Of Things To Do
The Ultimate San Diego Bucket List