One of the most popular states in the United States is Colorado and if you are planning a visit, make sure to use this Colorado Bucket List to get the most of your trip.
Colorado is not only known for its great ski slopes, but it also has the most number of national parks of any state.
Colorado is also a great state to visit for the rich history it has, for its amazing landscapes and for the interesting things that you can do there.
There are many unique things to do in Colorado, but here are the things that you should add to your list.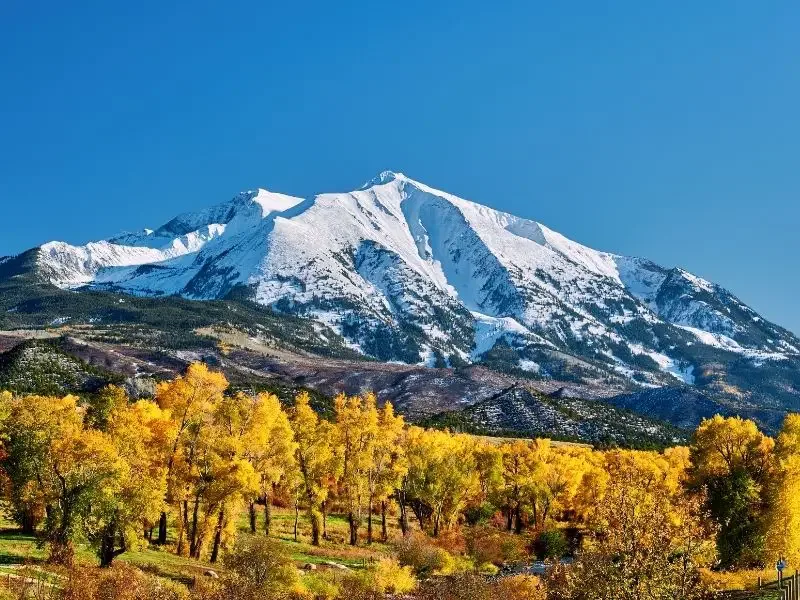 This post contains affiliate links. Please read my Disclosure for more information
More USA Bucket List Ideas
Things To Do In Colorado
Colorado is an amazing state.
While there is so much to see and do, here is our Colorado bucket list for exploring the state. Whether you live in the Mile-high city or you are just visiting, there is something for everyone in Colorado.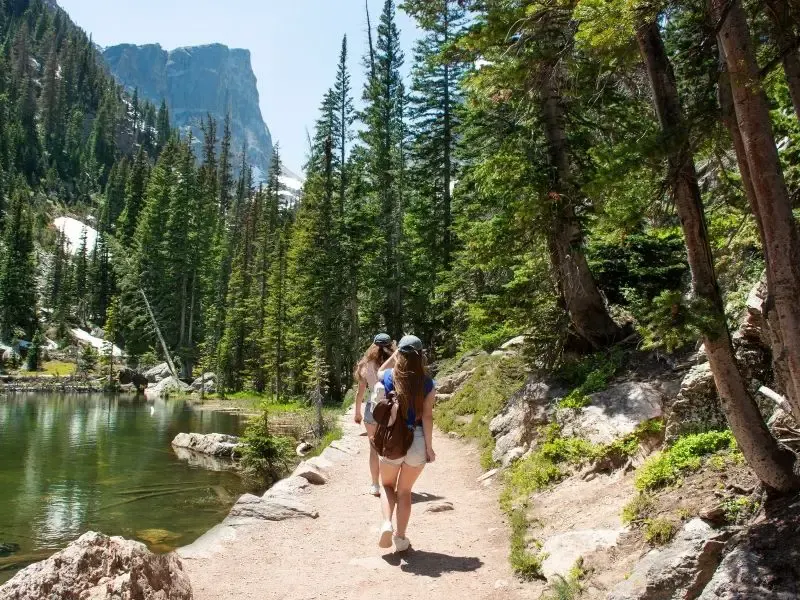 The Ultimate Colorado Bucket List
If you're looking for some ideas on what you should check out next, here's a list of the must-do activities and attractions in Colorado:
1) Hike through Rocky Mountain National Park
2) Go mountain biking on one of several trails
3) Climb Pikes Peak
4) Enjoy fine dining at one of many restaurants in Denver
5) See how beer is made at Great Divide Brewing Co.
6) Conduct business at the Embassy Suites Convention Center in Denver
7) Ski on one of three ski mountains
8) Swim with dolphins at SeaQuest Interactive Aquarium
9) Visit one of many museums or art galleries
10) Attend a Rockies baseball game
11) Go skiing and snowboarding down Aspen Mountain
12) See dinosaur bones at the Denver Museum of Nature and Science
13) Attend an outdoor concert at Red Rocks Ampitheatre
14) Take a day trip to the Aspen Art Museum
15) Tour the Telluride Historic Town
16) Go horseback riding in one of many stables
17) Hike and see some of Colorado's most scenic views atop Pikes Peak
18 ) Shop at one of Aspen's many malls and boutiques
19) Attend a festival or special event like the Aspen Food & Wine Classic
20) Tour the facilities at one of Colorado's ski resorts
The Top Cities To Visit in Colorado
A few of Colorado's most popular cities include:
Denver which is known for its historic buildings and amazing art scene
Boulder with the famous University of Colorado and tons of cute shops, restaurants and cafes
Aspen, home to one of the best skiing resorts in the world
Colorado Springs, at the foot of the Rockies.
Each area has its own unique personality but they're all special in their own way. Let's look at the best things to do in each city.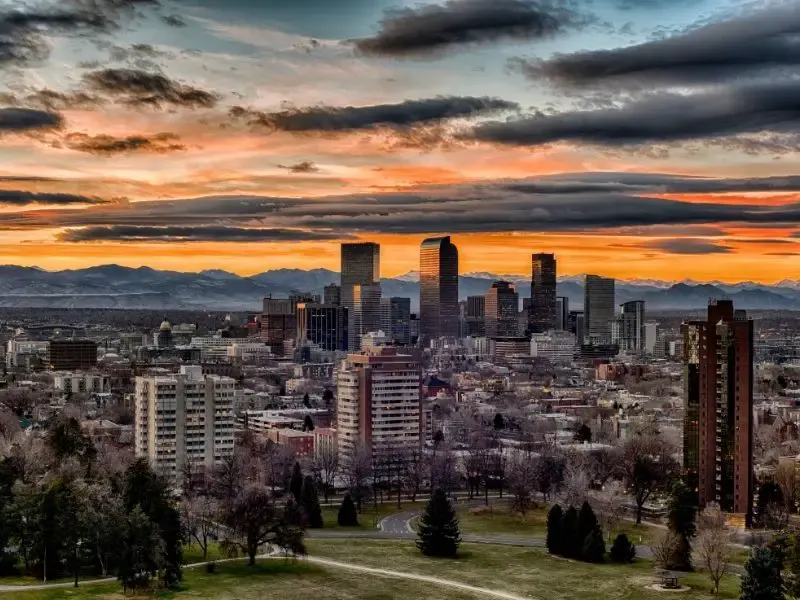 Denver Bucket List
Denver, Colorado is a bustling city with an urban feel that still manages to retain its mountain charm.
The city offers a wide variety of attractions and activities for visitors, including world-class museums, performing arts centers, restaurants and nightlife districts.
Visitors can enjoy the many outdoor pursuits such as skiing in winter or hiking in the Rocky Mountains throughout the year.
Denver has something for everyone to see and do as you will see in the Denver, Colorado bucket list below.
The following are five of Denver's top attractions you should try while visiting this amazing city:
1. Explore the 16th street mall: Enjoy some shopping, have a meal in one of the outdoor dining areas or explore the art and culture on display
2. Eat at an award-winning restaurant: Denver has many excellent restaurants which take advantage of local produce and meat to offer unique flavors.
3. Visit The Denver Botanic Gardens: Denver has many options for those who want to enjoy the beauty of flowers and plants. Spend a few hours or a full day exploring one of these beautiful spaces
4. Sample some Colorado craft beer: Denver's local breweries offer great cask ales and lagers that you should certainly try while visiting this city.  Here is a list of the best craft breweries in the city.
5. See a concert: Denver has many venues which host concerts by famous artists or those just beginning their music careers. Catch some live entertainment as you enjoy the city!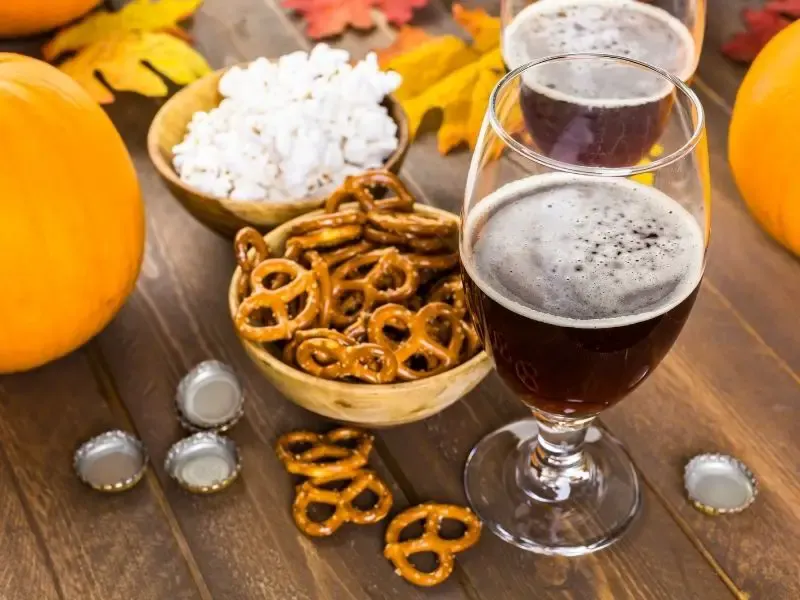 5 Things To Do In Boulder, Colorado
Boulder is a beautiful Colorado city that offers so many things to do for anyone who visits.
The following are 5 of the top attractions you should try while visiting this amazing city:
1) Spend the day hiking, biking or rock climbing in Boulder's stunning open spaces- There's no better way to get your heart rate going than a good hike on one of Boulder's trails. And if you're looking for something more active, there are plenty of opportunities for mountain biking and rock climbing too!
2) Enjoy some delicious food at one of Boulder's local restaurants – In addition to being surrounded by open space and mountains, Boulder is also blessed with many excellent culinary options! Whether you're looking for Asian food or delicious pizza, it's easy to find the perfect place to eat.
Check out this list of the best eateries in Boulder. 
3) Sample some Colorado craft beer – Boulder has a large concentration of local breweries, offering unique flavors for those who love craft beer. It's practically a must-do when visiting this city!
4) Go for a spa treatment – There are many spas in Boulder to relax and recharge. Whether you're looking for a manicure, pedicure or full body massage, there's an option available that won't break the bank! One of the top rated spas in Boulder is the Dragontree.
5) See a concert – The Fox Theatre in Boulder is a beautiful site and hosts many great concerts throughout the year. Whether you're looking for something classical or more contemporary, there's bound to be an option that suits your taste!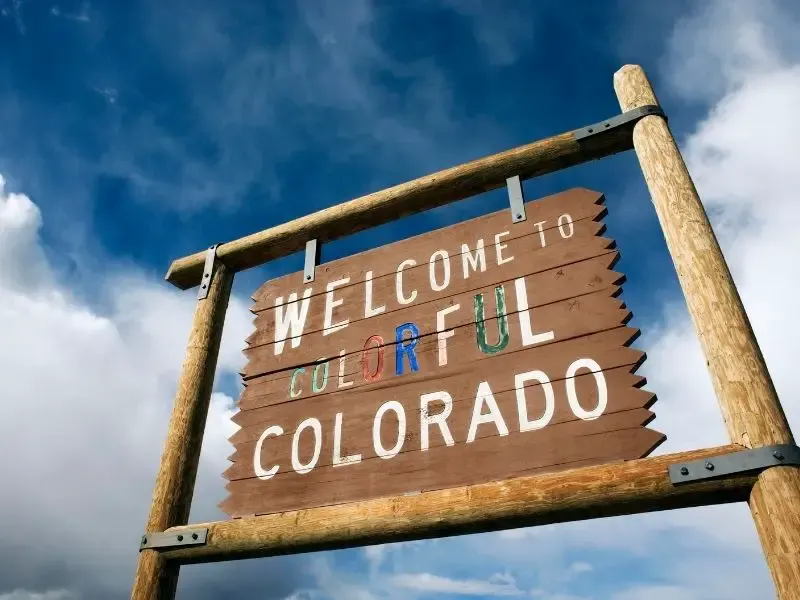 Colorado Springs Bucket List
Colorado Springs is a bustling city with plenty of attractions for visitors to enjoy.
There are quiet neighborhoods along Colorado's Pikes Peak, as well as plenty of outdoor activities, museums and art galleries.
The following are five of Colorado Springs's top attractions you should try while visiting this amazing city:
1) See the state capitol building– Colorado State Capitol is beautiful historic site that's worth visiting to see incredible architecture as well as learn about Colorado's fascinating history and government.
2) Enjoy nature at the Garden of the Gods– Visit this natural site which has been admired by visitors since the 1800s. The unique rock formations will amaze anyone looking to enjoy some peace and quiet while getting away from it all!
3) Plan a day trip to Pikes Peak- Colorado's famous mountain is a popular destination for hikers, mountain bikers and sightseers. Whether you're looking to get away from it all or tackling the mountain with a hiking guide, Pikes Peak provides an unforgettable experience!
4) Go for a hike in world famous Garden of the Gods- Colorado Springs has many great parks where visitors can go for a light stroll or a full-fledged hike. Hiking through the Garden of the Gods is one way to explore Colorado Springs and get some exercise as you enjoy incredible views!
5) Tour The Broadmoor hotel and resort – Although it's generally not open for tours, this luxury resort offers delicious food and accommodations that are sure to please anyone visiting Colorado Springs.
What To Do In Aspen
1) Skiing- Aspen is well known for it's world-class skiiing, with some of the best slopes in Colorado if not the World.
2) Hiking- There are many trails in Aspen for hikers and mountain bikers!
3) Try snowmobiling– Snowmobiling is a great way to explore the beautiful Colorado countryside and enjoy fresh air.
4) Go golfing– The Roaring Fork Golf Course is one of the best in the state.
5) See art and culture at an Aspen Art Museum or the Wheeler Opera House– This beautiful venue is a great place to catch a live performance!
More Epic Bucket Lists
If you love this Colorado Bucket list, make sure to check out these other ideas:
Chicago Bucket List: 65+ Best Things to Do in Chicago
NYC Bucket List: 85+ Things to Do in New York
Canada Bucket List (50 Things To Do and See in Canada)