San Diego is known for its perfect weather and stunning beaches. But there are so many more things to do in San Diego than just sunbathe! This San Diego Bucket List will give you a ton of ideas.
There's a lot of history, culture, food, and entertainment that makes the city one-of-a-kind. So what should you add to your bucket list?
Here are my picks for the top experiences, beaches and food/drink experiences that all locals would suggest doing at least once during their lifetime as a San Diegan.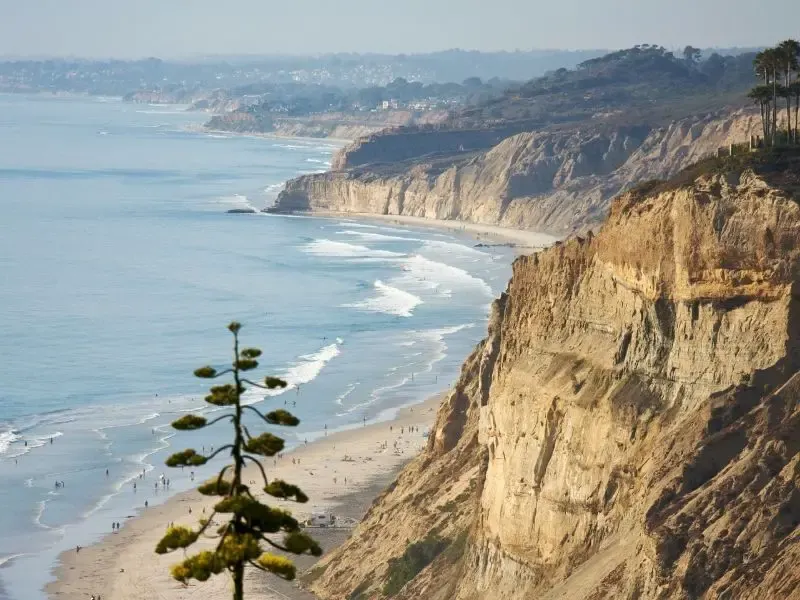 This post may contain affiliate links. Please read my  Disclosure for more information
RELATED POSTS
Things To Do In San Diego
There are so many great places in San Diego that you'll never get bored – from hiking trails to restaurants, there's something for everyone.
The best thing about San Diego is that the city is surrounded by some of the most amazing natural beauty around.
From beaches to mountains, there's always an adventure waiting just outside your door!
Whether you are a visitor or a native San Diegan, there is always something new to discover in the city.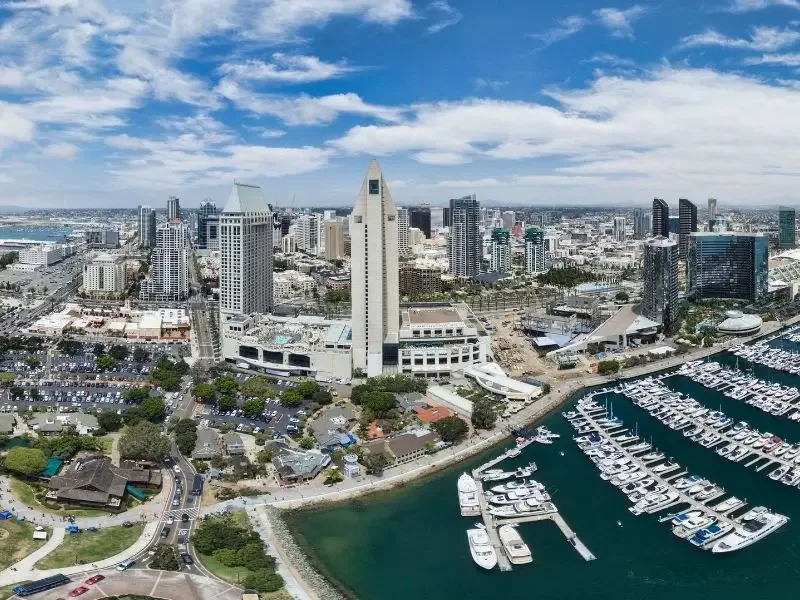 San Diego Bucket List – Top 10 Must-See Activities
San Diego is one of the most popular tourist destinations in California.
That's because it offers beaches, a bustling downtown district, and an amazing variety of attractions to explore.
Here are 15 places that have been ranked by USA Today as some of the best things to see in San Diego:
1) Del Mar Horse Races
You can watch horse races here and enjoy food and drink specials.
The races happen three times a year including the Del Mar Thoroughbred Club meet from July through September, the 47th annual Pacific Classic Horse Race from August through October and the Christmas/New Year's Eve races held between December 26-30th.
2) Torrey Pines Golf Course
This course is considered one of the best golf courses in San Diego. It's located within walking distance to beach access points too!
3) Balboa Park
Home to many museums, this park is a must see for tourists and locals alike.
4) The San Diego Zoo
If you love animals, this is one of the best zoos in the USA and an aboslute must-visit while you are in San Diego.
5) Carmel Mountain Ranch and Miramar Road
Located in Scripps Ranch, this shopping area has plenty of options for gifts, clothes and dining!
6) The Gaslamp District
The Gaslamp district is a great neighbourhood in downtown San Diego for checking out the bustling nightlife and fun bars the city has to offer.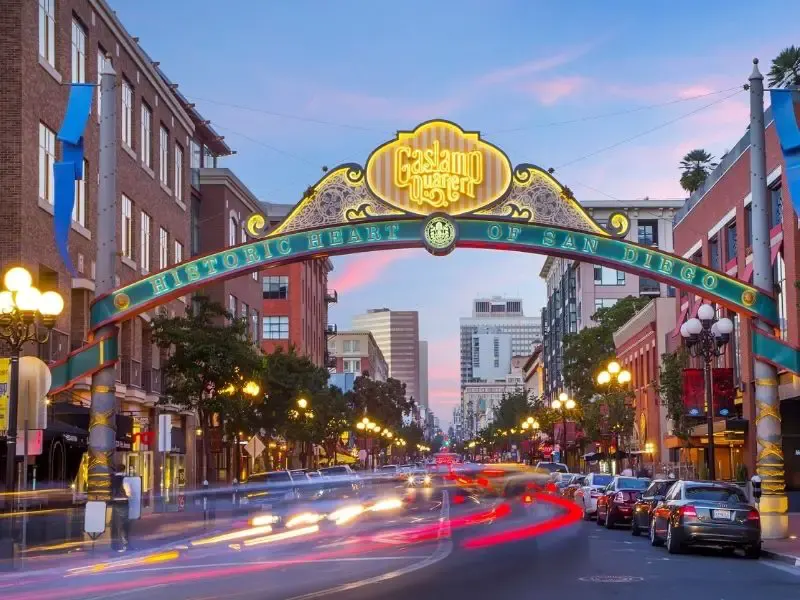 7) Petco Park
Home to baseball team Padres, fans will recognize it as one of two places where beer flows during games (the other being Dodger Stadium!). The first night game was held in 2004, which caused a buzz among fans.
8) Old Town
Old Town San Diego marks the site of the first Spanish settlement on the U.S. This district is where you'll find the oldest buildings in San Diego including stores and restaurants.
9) Coronado Island
The tallest building located here is the Hotel Del Coronado and there are plenty of restaurants and shops to visit during your stay.
You can also take a drive over to the Point Loma peninsula to see amazing views of Mission Bay from the cliffs or just walk up Sea World Drive for some beautiful bike riding along this picturesque coastline.
10) Seaport Village
There is a large selection of restaurants and shops to choose from in this area.
11) Balboa Park Station
This is the last light rail stop for those headed south on route 879.
If you're coming from downtown San Diego, you can take route 850 northbound as far as Clairemont station or bus route 992 westbound all the way to Old Town Transit Centre stop.
The reason why this location is important to note is because if you're travelling back home at night, it will be extremely busy due to late train arrivals from the nearby San Diego Convention Center.
12) La Jolla Cove
This attraction is best to visit during low tide when you can walk out to the reef and see sea life! It features a beach, snack shops and walking trails.
13) Torrey Pines State Reserve
You'll find plenty of hiking trails here as well as scenic overlook points that give you some cool ocean views.
Of course, you may also want to visit the famous Torrey Pines Golf Course while you are there.
If you go in the summertime, you might even be able to catch a glimpse of migrating whales during their annual journey south for breeding season!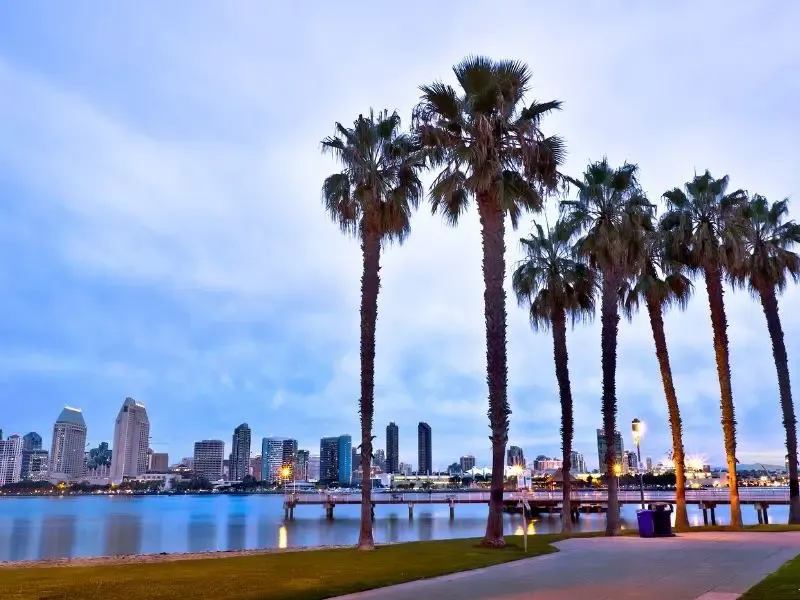 14) Bonita Beach
Located in Bonita along Mission Bay, this beach has it's own unique charm while still offering all the same amenities such as restaurants, bars and water
15) The Beaches
There are several beaches to check out during your time in San Diego including Pacific Beach, Mission Bay and La Jolla Shores. Each one offers it's own unique flavour!
The Top Beaches In San Diego
There are many beaches in the San Diego area that are visited by tourists every year. These 10 beaches are the most popular, but there are so many more to explore!
1) La Jolla Beach
This beach is beautiful and overlooks a cove and rocky cliffs. You'll also find tide pools here!
2) Sunset Cliffs
A little further south you'll find these zigzag sandstone cliffs at Sunset Cliffs. This coast faces west so it can be a great spot for watching sunsets!
3) Mission Beach
Known as "Surf City USA", this beach offers surfing, boogie boarding, volleyball, swimming and picnics in a large park with palm trees.
This beach is located close to many restaurants, bars and shopping districts.
4) Pacific Beach
This is a popular spot for people of all ages because there are several things to do here. The most famous place in this area is called Garnet Ave. which features shops, restaurants, cafés and bars. There are also surfing lessons available at the beach where you can learn to surf or just enjoy watching others!
5) La Jolla Cove
Known as one of San Diego's most picturesque locations – this cove is a great place for snorkeling, diving or finding sea creatures in tide pools among the rocks here. Just be careful not to touch anything!
6) Oceanside Beaches
There are many popular picturesque beaches in this area, including the Sunset Cliffs Beach which overlooks beautiful La Jolla. There are also surfing lessons taught here.
7) Pacific Beach State Park
This beach is located at Torrey Pines and bordered by cliffs with a picnic area where you can enjoy a relaxing experience while overlooking the water.
8) Lake Murray State Park
A popular destination for families and groups to camp overnight, swim, fish or enjoy a picnic! They've also got areas designated for campfires!
9) Mission Bay
Considered one of the best places to live in San Diego because there's so much to do on this bay! You'll find boating, fishing, swimming and many other activities.
10) Moonlight Beach
This beach overlooks La Jolla Shores and has a rock formation called "Moonlight Rock".
There's convenient parking nearby, restrooms, picnic areas, easy access into water and all around is an enjoyable getaway with beautiful scenery!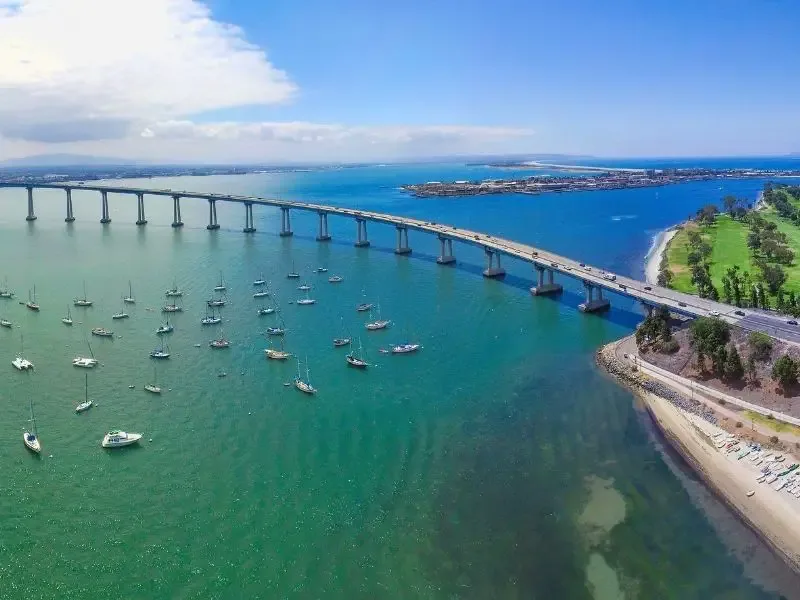 San Diego Bucket List Restaurants
San Diego has many delicious food options, and finding the perfect one is a priority for any resident of the city.
Some of the popular dishes in San Diego include tacos, seafood, Mexican, sushi and Vietnamese dishes.
In addition to these options, there are also many other restaurants that are frequented by locals but still unknown to visitors.
This list includes 15 places to eat and drink in San Diego in no particular order.
1) Puesto – A Mexican restaurant located in Convoy that serves tacos and street-style food
2) El Cholo – A Mexican eatery with serving authentic food
3) The Fish Market – Seafood market and deli
4) Los Panchos Mexican Restaurant – Family-owned eatery serving Mexican food for over 50 years
5) La Puerta Verde – A mediterranean restaurant with several locations across the city
6) Tacos El Gordo – A local favorite that serves tacos from a pushcart in Tijuana. There are several locations throughout San Diego, including one located right on Kettner Blvd!
7) Craft & Commerce – A beer bar and eatery with a selection of craft beers to choose from. They also focus on local California brands and some of them even brew their own beer.
8) The Prado at Balboa Park – An outdoor dining space inside Balboa Park where you can enjoy an elegant meal or just grab a quick snack
9) Cucina Urbana – A contemporary Italian restaurant with a menu featuring fresh, seasonal ingredients. They also have an extensive wine list that pairs perfectly with their food.
10) Pizzeria and Mozzarella Bar – Several locations across the city serving wood-fired pizza and other various dishes like pasta, salads and small bites.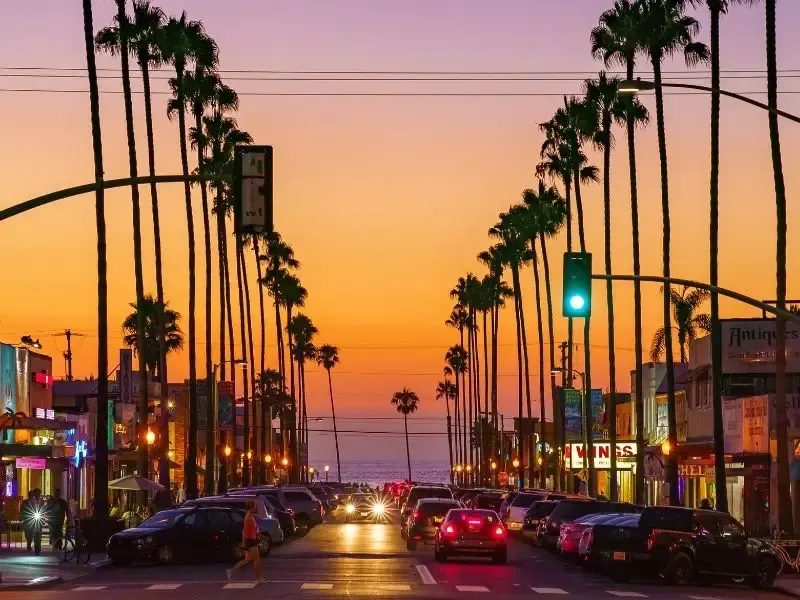 11) Sushi Ota – A popular sushi restaurant located in Little Italy where you can build your own roll or order from one of their pre-designed options. They have beautiful elegant décor, great service and amazing food!
12) Parrakeet Cafe– There are several locations throughout the city where they serve smoothies, juices, healthy bites and various other dishes. They also have a well-known selection of tea!
13) Nook – A breakfast spot located in South Park that serves savory dishes like salads, sandwiches and crepes along with their signature baked goods.
14) The Lion's Share – An award-winning restaurant serving modern American cuisine in the Gaslamp Quarter. They don't accept reservations, so make sure to arrive early or plan ahead.
15) McCormick & Schmick's Seafood Restaurant – There are several locations throughout the city where they serve seafood, steak, sandwiches, pasta and more
San Diego Bucket List – Final Thoughts
San Diego has something for everyone, from the most popular tourist attractions to the hidden gems.
If you're planning a trip here and want an idea of what to do when you arrive, take our San Diego Bucket list with you!
You'll find that there are many experiences like exploring Balboa Park or visiting Coronado Island which offer plenty of family-friendly activities.
San Diegans enjoy their food just as much as they love their sunsets – so don't forget to try some delicious sushi while in town!
More Epic Bucket Lists
Canada Bucket List (50 Things To Do and See in Canada)
The Ultimate National Park Bucket List
Christmas Movie Bucket List: 60+ Must-Watch Holiday Movies