Do you know that "is there anything to see in Alabama" is one of the most searched items on Google when it comes to the state? That's why this Alabama bucket list is perfect for showing you exactly how many wonderful, fun things there are to do in the Deep South.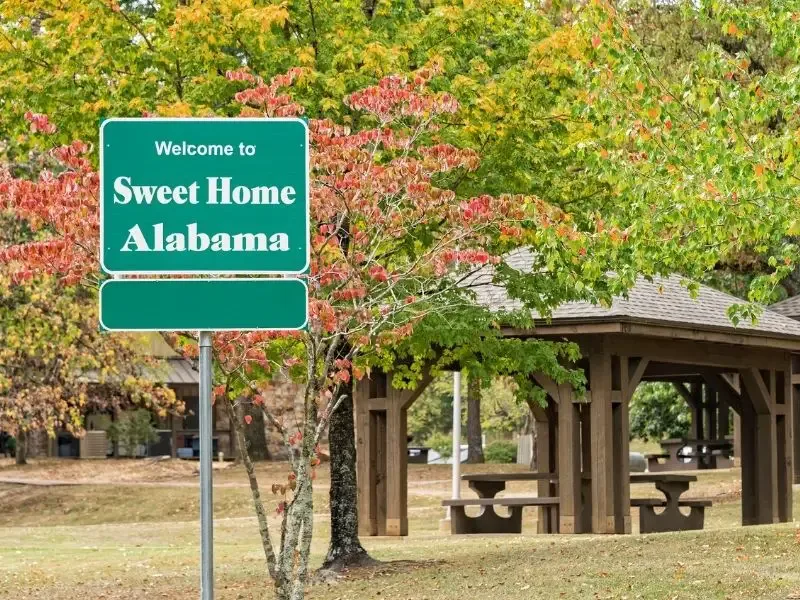 This post contains affiliate links. Please read my Disclosure for more information
RELATED POSTS
What's the number one attraction in Alabama?
The number one tourist attraction in Alabama is the U.S. Space & Rocket Center in Huntsville.
It is a space museum showcasing rockets, achievements, and artifacts of the U.S. space program.
Alabama Bucket List
My first visit to Alabama The Beautiful™was in 2005, on a road trip of the Southern USA. It was just before Hurricane Katriona so I was able to visit the State before a lot of it was destroyed in the storm.
This Alabama bucket list is perfect for anyone who is planning a trip through the South or anyone who lives or goes to college in Alabama and wants to see everything there is to do in the State.
I've separated the list into different categories to make it easier to see exactly what you want to do.
Alabama Bucket List Museums
The state is home to some great museums that will teach you all about Alabama history.
Alabama Department of Archives and History
Smithsonian National Museum of Natural History
US Space and Rocket Center
Alabama Museum of Aviation
The Children's Discovery Museum of Alabama,
Huntsville Museum of Art (HMA)
McWane Science Center,
Southern Museum of Flight
Alabama Civil Rights Institute
Vulcan Park and Museum
Battleship USS Alabama
Museum of Commerce (Mobile)
Civil War Museum at Historic Blakeley State Park
Alabama Maritime Museum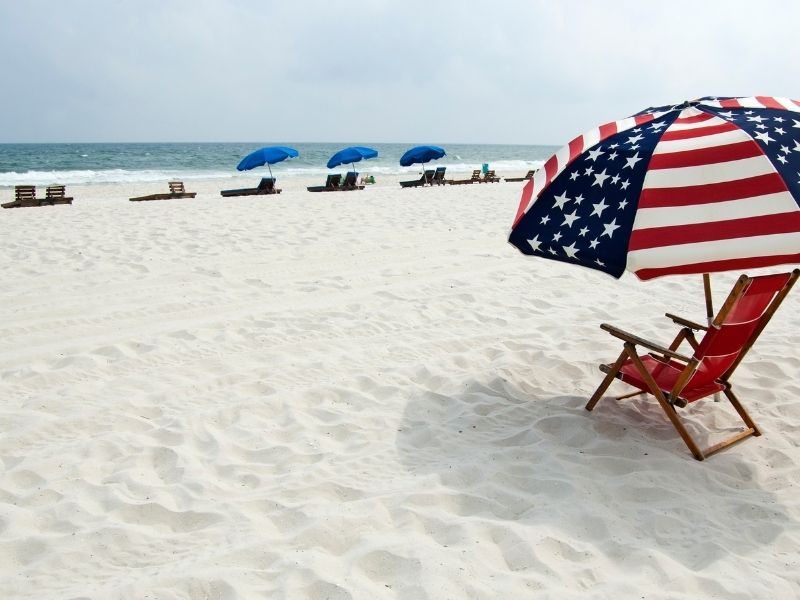 The Best Beaches In Alabama
What is the prettiest beach in Alabama? Hard to say as there are so many beautiful beaches on the Gulf Coast but here are some of Alabama's most popular beaches that draw tourists by the hundreds of thousands every year.
Gulf Shores
Orange Beach
Fort Morgan
Gulf State Park
Dauphin Island
West Beach
Fairhope
Robinson Island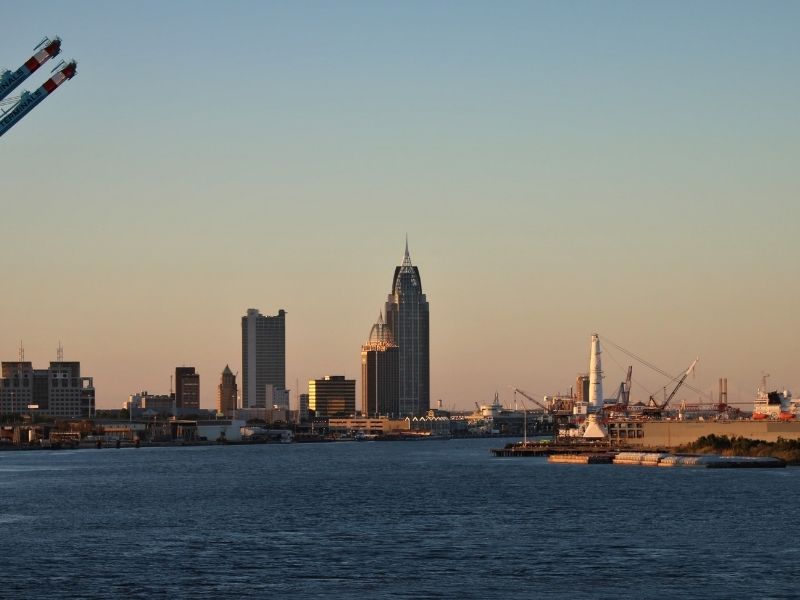 Alabama Bucket List State Parks
If you love nature then you will be in heaven in Alabama as there are a ton of great State parks:
Alabama's Gulf State Park
Carter Caves State Park
Oak Mountain State Park
Cheaha State Park
Cherokee State Park
Alabama National Estuarine Research Reserve
Important Monuments and Historical Spots In Alabama
Vance Monument and the Alabama Veterans Memorial
Alabama State Capitol
Alabama's Sloss Furnaces
The Alabama Civil Rights Trail
This is a must on any Alabama Bucket List as it is such an important part of the State's History.
Alabama's own Alabama Civil Rights Trail that begins in Selma and ends in Montgomery. Alabama's Alabama Civil Rights Trail includes:
Alabama's Edmund Pettus Bridge
First White House of the Confederacy
Old Alabama State Capitol Building (Montgomery)
Dexter Avenue King Memorial Baptist Church
Birmingham 16th Street Baptist Church
Sixteenth Street Baptist Church National Historic Site
Civil Rights Institute
Governor's Mansion
Alabama State Capitol
Voting Rights Memorial
Women's Hall of Fame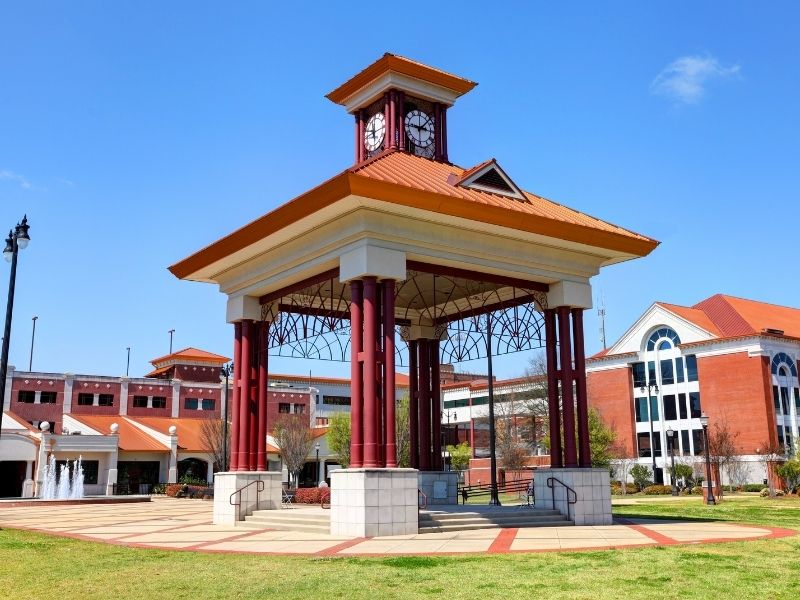 Top Festivals To Attend In Alabama
A few of Alabama's many great festivals include
Alabama's Gulf Coast Seafood Festival (Auburn)
Magnolia Blossom Festival (Gulf Shores)
Alabama Blueberry Festival (Cullman)
Alabama Watermelon Festival (Russellville)
National Championship Homecoming Celebration
The Best Restaurants For Your Alabama Bucket List
Wintzell's Oyster House (In various cities)
Common Bond Brewery (Montgomery)
Sneaky Pete's Hot Dogs (various cities)
Alabama Bucket List – Final Thoughts
Alabama is a state with so much to see and do that a list of Alabama attractions could be endless.
If you want to get the best Alabama experience, we recommend visiting as many  sites on our Alabama bucket list as possible.
We hope this Alabama bucket list helps inspire your travels or sparks ideas for future trips before you head out into this Heart of It All State.
Make sure to share your favorite things about it with us in the comments below!}
More Epic Bucket Lists
100 Movie Bucket List- The Best Movies Of All Time
Bucket List Quotes (100 Inspirational quotes)
40 Things To Do In Your 40th Year: 40 Before 40 Bucket List