There's no better way to keep memories alive than by watching a movie with similar elements from a time period or event in your life.This 100 movie bucket list aims to help you with that.
In this article we'll provide readers with a list films they should watch before they die – 100 movies everyone should watch at least once in their lifetime!
From classics like Star Wars to foreign films like Amelie, there is bound to be a few you haven't seen.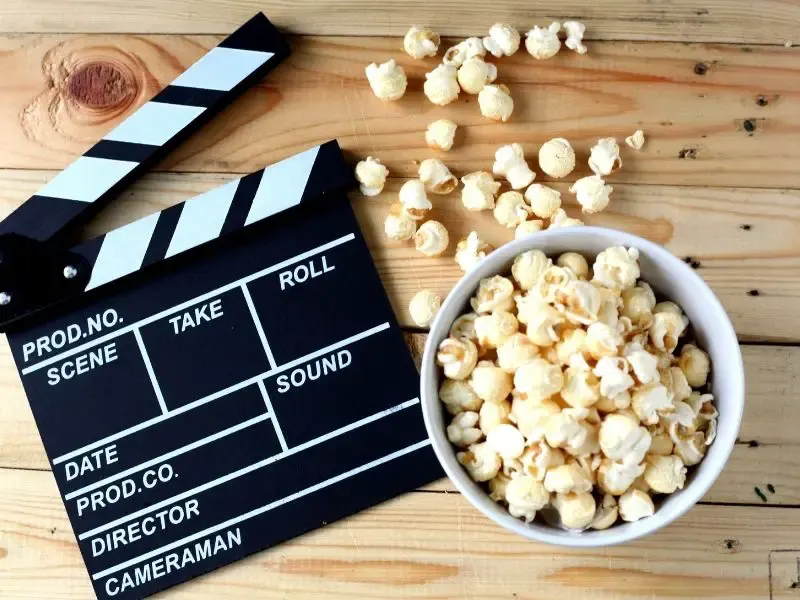 This post may contain affiliate links. Please read my  Disclosure for more information
RELATED POSTS
100 Movie Bucket List
I've separated this bucket list into different movie genres to make it easy to find what you are in the mood for.
One thing you can do to make your movie bucket list even more exciting is to use a scratch-off 100 movie bucket list like this amazing one from Etsy. 
The Ultimate Top 15 Movies Everyone Should Watch
1. The Shawshank Redemption (1994)
2. The Silence Of The Lambs (1991)
3. Fight Club (1999)
4. Forrest Gump (1994)
5. The Godfather (1972)
6. Good Will Hunting(1997)
7. A Beautiful Mind (film) (2001)
8. Schindler's List (1993)
9. Saving Private Ryan (1998)
10. Return of the King: Extended Edition (2003)
11. Indiana Jones And The Last Crusade (1989)
12. Die Hard With A Vengeance (1995)
13. Se7en (1995)
14. Gladiator (2000)
15. Star Wars: Episode V – The Empire Strikes Back (1980)
16. Catch Me If You Can (2002)
17. American Beauty (1999)
18. The Dark Knight (2008)
19. The Pianist (2002)
20. Amelie (2001)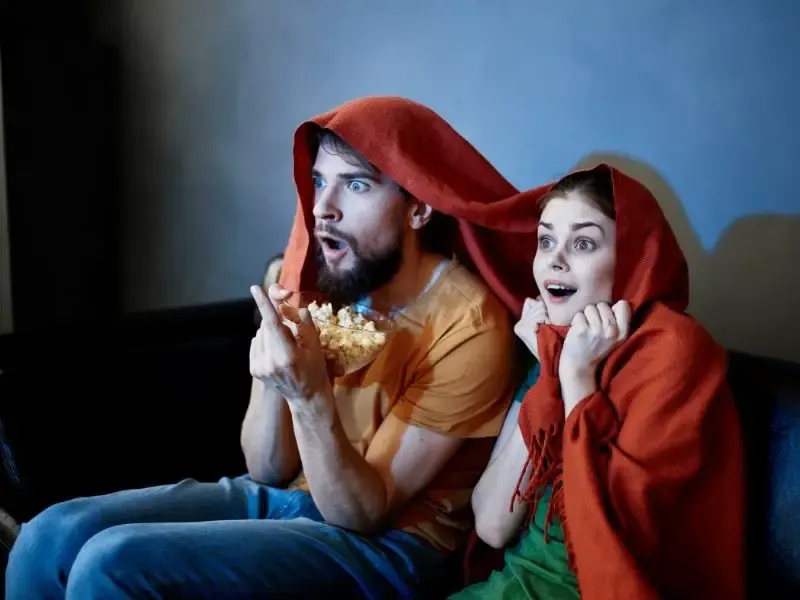 10 Must Watch Horror Movies
I love horror films and I want to provide a list of my 10 favorites to watch in their lifetime. In order to not spoil the suspense, I'll be leaving some movies out of the article.
21.  The Exorcist (1973) – You'll be on the edge of your seat with this one!
22. Jaws (1975)  – Sharks are scary!)
23. Halloween (1978) – A classic, can't go wrong here.
24.  Friday The 13th (1980)  – A campy film but still worth watching if you like slashers.
25. Scream (1996) – One of the best horror comedies ever made.
26. Nightmare On Elm Street (1984) – Another classic, this series started the whole slasher genre.
27. Alien(1979)  – A classic sci fi horror film. Be sure to watch the sequels!
28. The Shining (1980)  – Jack Nicholson is terrifying in this movie.
29. Hellraiser (1987) – Clive Barker also provides terrifying imagery in this film. We're talking about pure evil here, so it's for mature audiences only!
30.  Dawn Of The Dead (1978) What would a list of favorite zombie movies be without George Romero? This is one of his best and should not be overlooked by any zombie fan.}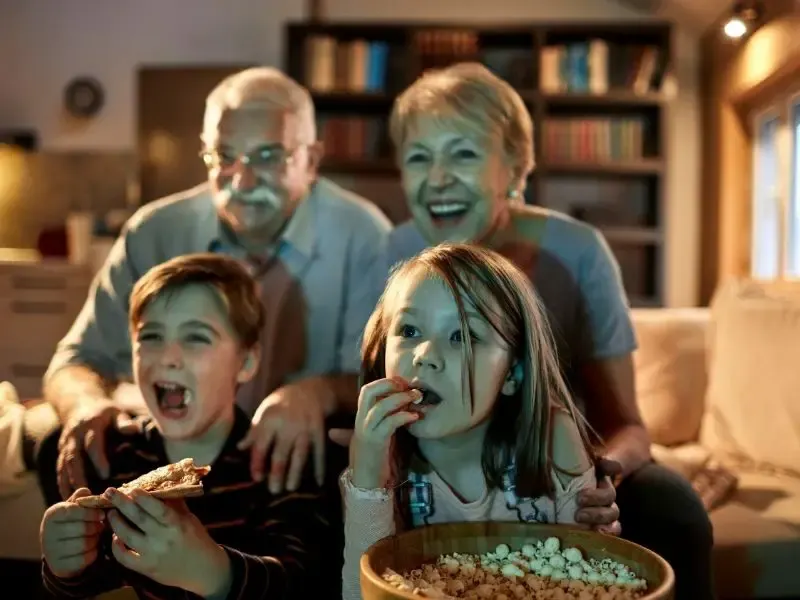 10 Comedy Movies You Can't Miss
31. Billy Madison (1995) -it's just a good movie. and has some good life lessons too.
32. The Hangover (2009)- this is an amazing movie, I can't stop laughing when I watch it. He learns to appreciate his friends and family more than he ever has before.
33. Dumb & Dumber (1994)- this is one my favorite movies of all time, the two friends are hilarious in this film. One part left me in stitches!
34.  Big Daddy (1999)- Adam Sandler's one of the best comedic actors out there, and his Standup is awesome too! Donny's hilarious too but let's be honest, everyone loves Daddy!
35. Old School  (2003)-  I liked this because Will Ferrell's character was just hilarious. If you can't appreciate this, it may be time to re-evaluate things. This is a classic!
36. The Waterboy (1998)- Sandler and Spade at their best, there's nobody who could make me laugh like them! Even Will Forte is funny as hell in his little role; the whole cast is great here.
37.  A League Of Their Own (1992)-  Tom Hank's direction always does well for him and he brought us this gem too about women's baseball during World War II
38. Bruce Almighty (2003) – should be watched after watching The Good, the Bad and the Ugly… Jim Carrey did a great job as God in this film
39. Monty Python And The Holy Grail (1975) – an absolute classic
40. Forgetting Sarah Marshall (2008)- one of the best modern comedies.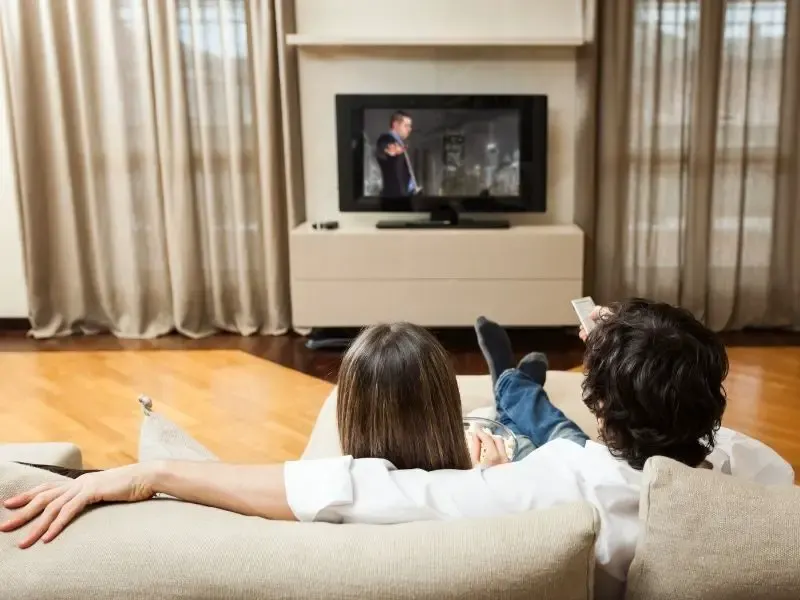 10 Classic Movies That Everyone Should Watch In Their Lifetime
The movies that everyone should watch in their lifetime are as follows:
41. Casablanca (1943)
42. The Maltese Falcon (1941)
43. Chinatown (1974)
44. Vertigo (1958)
45. Touch of Evil (1958)
46. Sunset Boulevard (1950)
47. Rebel Without a Cause (1954)
48. The Third Man (1949)
49. A Place in the Sun (1951)
50. Twelve Angry Men
10 Romantic Movies To Watch With Your Partner
51. Titanic (1997)
52. Love Story (1970)
53. Breakfast at Tiffany's (1961)
54. Romeo and Juliet (1968)
55. Ghost (1990)
56. Pretty Woman (1990)
57. When Harry Met Sally
58. Dirty Dancing (1987)
59. My Best Friend's Wedding (1997)
60. The English Patient (1996 )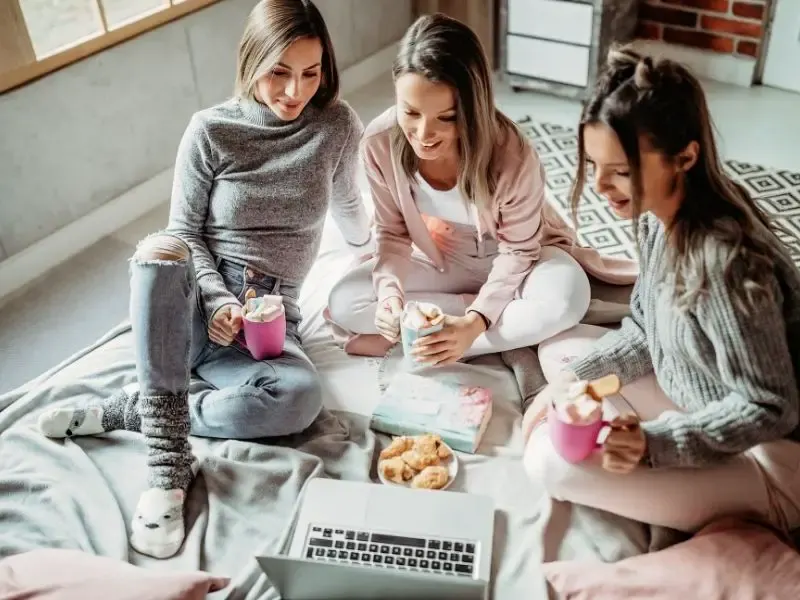 10 Teen Movies that are a rite of passage to adulthood
61.The Breakfast Club (1985)
62. Rebel Without a Cause (1955)
63. Grease (1978)
64. Mean Girls
65. Clueless (1995)
66.  I Know What You Did Last Summer (1997)
67. Ferris Bueller's Day Off (1986)
68. Pretty In Pink (1986)
69. Heathers (1989)
70. American Pie (1999)
10 Festive Holidays To Watch At Christmas
81. It's a Wonderful Life (1946)
82. Home Alone (1990)
83. Elf (2003)
84. Miracle on 34th Street (1959)
85. A Christmas Story (1983)
86. Die Hard With a Vengeance (Die Hard 3)
87. A Christmas Carol (1951)
88. The Family Man (2000)
89. National Lampoon's Christmas Vacation (1989)
90. Christmas with the Kranks (2004)
10 Fantastic Gangster Movies
1. The Godfather 2 (1974)
2. Scarface (1983)
3. Goodfellas (1990)
4. Donny Darko (2001)
5. Casino (1995)
6. Reservoir Dogs (1992)
7. Bonnie and Clyde (1962)
8. True Romance (1993)
9.The Untouchables (1987)
10. Pulp Fiction (1994)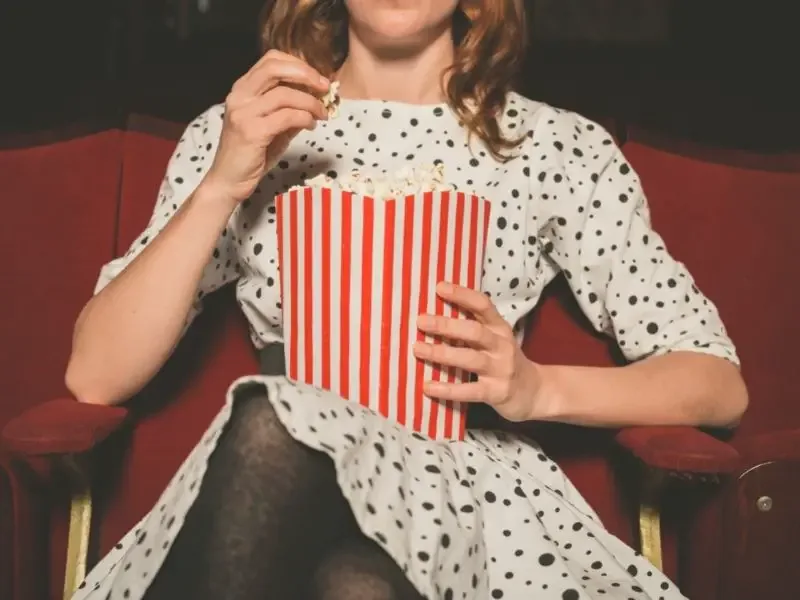 100 Movie Bucket List – Final Thoughts
This list of the 100 movies that everyone should watch in their lifetime could go on forever.
From classics to foreign films, these are the movies that you will want to experience over and over again. If you have not seen these movies then it is time to get on this!
More Epic Bucket Lists
40 Funny Bucket List Ideas -Silly Things To Do Before You Die
Halloween Movie Bucket List: 60+ Movies (Free Printable)
75+ Simple Bucket List Ideas That Anyone Can Do