Arizona is the land of sunshine, cacti and cowboys. This Arizona bucket list will help you see plenty of all these things on your trip to the desert state.
Arizona's diverse landscape includes deserts, mountains and forests that offer a wide variety of outdoor adventures for all levels of enthusiasts. Arizona has many interesting cities with different cultures to explore as well!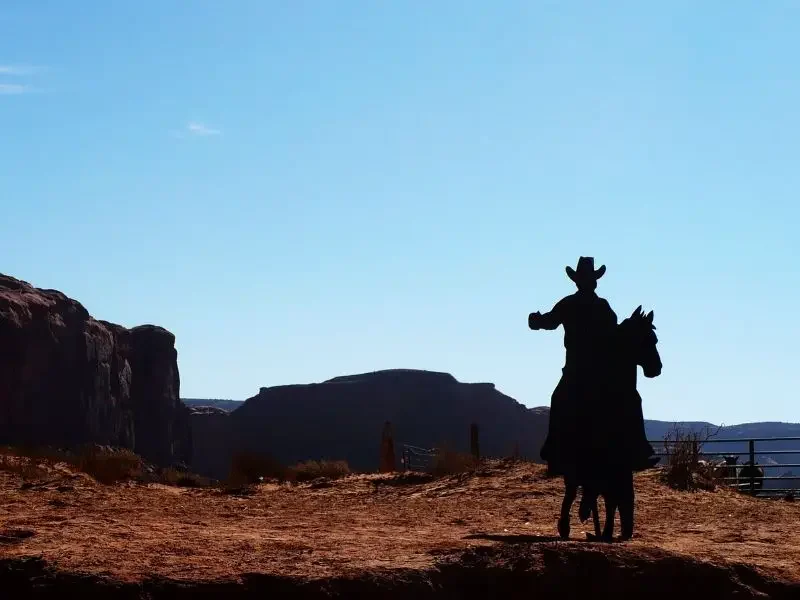 This post contains affiliate links. Please read my Disclosure for more information
More South West USA Bucket Lists
Things To Do In Arizona
Arizona is a diverse state in the United States. Arizona's landscape ranges from deserts, mountains, forests and ranches which offer a wide variety of outdoor adventures for all levels of enthusiasts. Arizona also offers many interesting cities with different cultures to explore.
Arizona's most famous landmark is Antelope Canyon, but there are plenty of other amazing sites to visit as well!
Arizona's Grand Canyon National Park is one of Arizona's top tourist spots with 4 million visitors every year coming to see its awe-inspiring view from above!
Plus Arizona offers incredible hiking trails at Camelback Mountain, Piestewa Peak (previously known as Squaw Peak) and South Mountain Park}
Below you will find the top places to put on your Arizona bucket list that you absolutely cannot miss!
The Ultimate Arizona Bucket List
Monument Valley
Monument Valley is a vast sandstone mountain range in Arizona.
It is most famous for being the inspiration for the World of Warcraft game and Arizona's trademark landscape.
The geographical location makes it popular with photographers, writers, artists and tourists alike.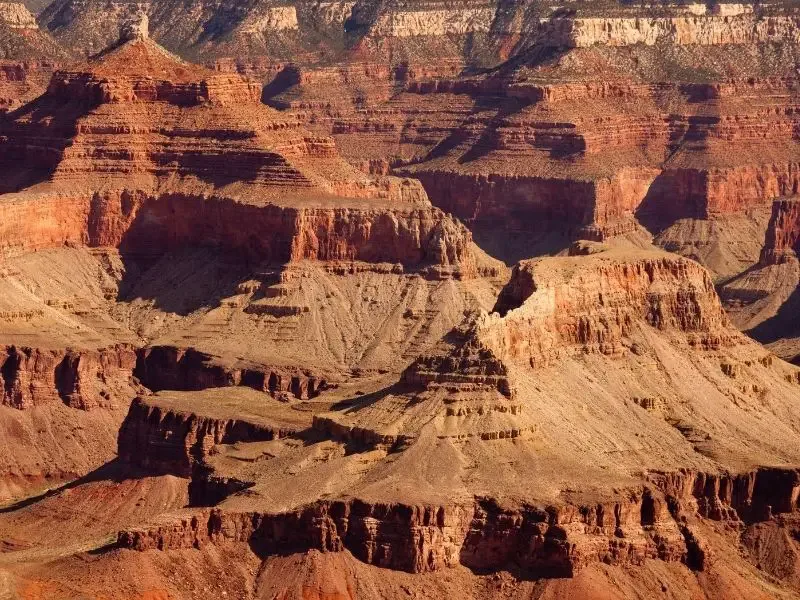 Sedona
Sedona Arizona is a magical, mystical and enchanting destination.
It offers many outdoor adventures like hiking, biking and horseback riding.
It also offers excellent food options from Arizona's native fruit like the prickly pear to its internationally recognized restaurants.
Grand Canyon National Park
Grand Canyon National Park is Arizona's most popular tourist attraction with over 4 million visitors per year coming to see its awe-inspiring view from above.
It features colorful rocks, a vast canyon and an abundance of wildlife. This majestic landmark attracts visitors from all over the world.
The Arizona Trail offers more than 300 miles of hiking, biking and horseback riding opportunities and the Arizona State Parks offer over 100 parks for all types of recreational activities!
Canyon de Chelly National Monument
The Arizona National Parks are not the only Arizona destination; Arizona is also home to Canyon de Chelly National Monument.
The canyon is located in Arizona and is named after a Navajo word meaning "honey mesa".
The land has been inhabited by the Apache, Navajo, Hopi and Pueblo Indians for centuries. The tribes used this land for hunting and farming.
Tombstone
Tombstone Arizona is a town made famous by the 1881 gunfight at the O.K. Corral as well as other stories of Tombstone's days of lawless cattle rustling and mining.
It was Arizona's largest city in 1881 with a population of 8,000 people.
The town still offers visitors attractions such as the Bird Cage Theater and Boot Hill Cemetery, but it also has plenty of parks and outdoor activities for families with kids.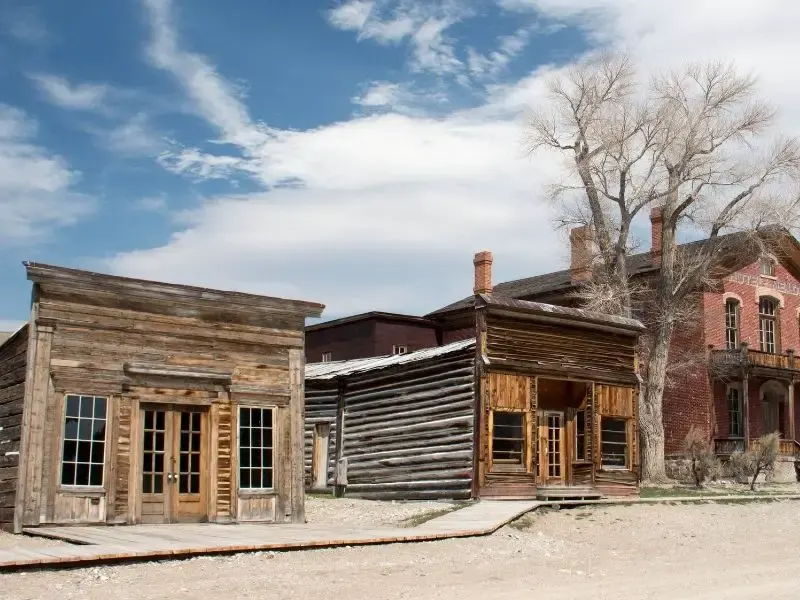 Petrified Forest National Park
Petrified Forest National Park Arizona is located in northeastern Arizona and is known for its Arizona Petrified Forest.
The Arizona Petrified Forest was declared a National Monument on October 25, 1906 by President Theodore Roosevelt.
It was designated a National Park on November 12, 1962.
In 1878 scientist Ferdinand Vandiver created the name "Petrified Forest" to describe this Arizona landmark. As of 2006, it has been visited by more than 131 million people since its opening in 1962.
London Bridge
The Arizona London Bridge is a true Arizona landmark.
It was originally built in the 1830s and formerly spanned the River Thames in London, England.
The bridge was purchased by Robert P. McCulloch from the City of London in 1968 to serve as a visitor attraction in Lake Havasu City, Arizona.
Today it's known as one of Arizona's most iconic landmarks and continues to be one of Arizona's top tourist attractions with an average of 75,000 visitors per year!
Goldfield Ghost Town
Goldfield Arizona is a ghost town and was Arizona's first mining boomtown. Arizona's first mine, the Colorado Mine, began in 1859.
Arizona was a mining state for nearly 100 years before anyone discovered any precious metals.
Arizona has experienced its fair share of booms and busts in the mining industry since 1830 and 1859. Goldfield Arizona reached its boom period when the price of gold rose from $18 to a high of $32 per ounce between 1899 to 1903.
During these three years Arizona's annual production reached an all-time peak of more than 125 million dollars in value with over 40 mines operating at their peak production levels producing more than 3 million ounces of gold annually with a population near 5,000 people!
Horseshoe bend
In Arizona, one of the most beautiful sights in the state is Horseshoe Bend.
It is a horseshoe-shaped meander in the Colorado River, just downstream from Hoover Dam and Arizona's Lake Mead.
The area was first settled by farmers and ranchers in Arizona in the 1800s. Today, it is a very popular tourist destination.
Oatman, Arizona
Arizona is famous for its rich cowboy history.
Where else can you drive your car through a ghost town?
Arizona's Route 66 is very popular for automobile enthusiasts, some of Arizona's well-preserved ghost towns are along Arizona's historic Route 66 which runs from Flagstaff Arizona to Kingman Arizona.
Oatman is one of the best ghost towns to visit. It is a fun historic place to go back in time to the golden age of the West.
Westward Ho Hotel,  Historic Flagstaff Arizona
The Westward Ho Hotel in Flagstaff was built in 1927.
The building is now a hotel but much of the original architecture is intact including the wooden parquet lobby floor that shows years of wear from visitors.
It is one of Arizona's most popular historic hotels!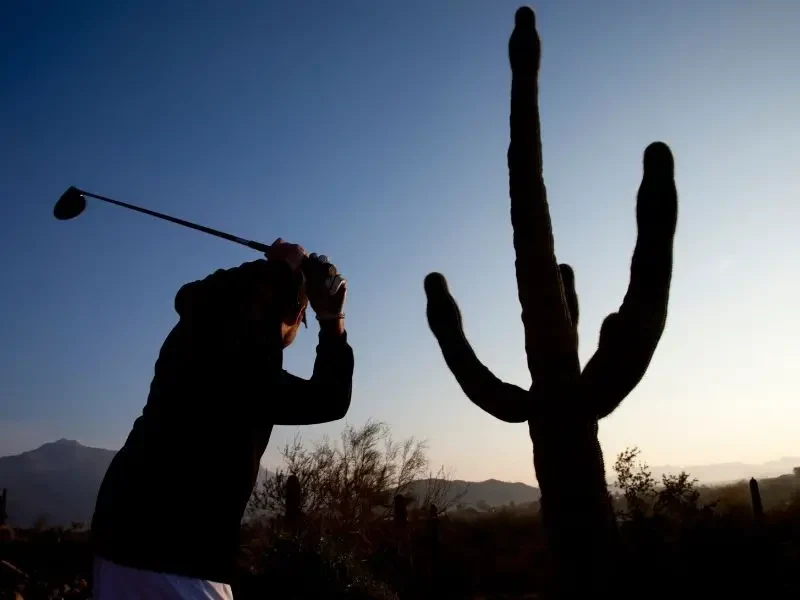 Scottsdale
Scottsdale Arizona is a popular Arizona destination for golfers and people who love spas.
Some of the most popular Scottsdale attractions include:
1) Arizona's Pinnacle Peak is open to the public daily from 8am to 5pm and has trails for hiking, mountain bike riding and horseback riding. For those who want to experience the thrill of mountain climbing there are also many opportunities for rock climbing and rappelling.
2) McCormick-Stillman Railroad Park is Arizona's largest railroad park
3) Westworld is an Old West themed amusement park based on a futuristic "Old West" town that includes shops, saloons and rides. The Arizona Lottery operates out of this building as well as several other businesses offering visitors shopping, food and fun!
Phoenix
Phoenix is one of Arizona's largest cities and Arizona's capital.
Home to a warm temperate climate year round, Phoenix features excellent views of the Sonoran Desert and the nearby mountain ranges.
There are various things to do while visiting in Phoenix whether you want something relaxing like fishing or something more adventurous such as rock climbing!
If you're looking for museums, there are plenty of options including Arizona's Heard Museum or if you prefer historical buildings then Arizona has plenty of those!
5 Things to visit in Phoenix
1) Arizona Science Center
2) Arizona's Grady Gammage Memorial Auditorium
3) Arizona's Phoenix Art Museum
4) Arizona's Heard Museum
5) Arizona's Orpheum Theatre
Golf Courses
No Arizona bucket list would be complete without a mention of golf.
Arizona has a variety of courses ranging from public golf courses, to private golf clubs.
The state is home to more than 50 golf courses and Arizona Valley National Golf Course is Arizona's oldest course dating back to 1936.
Arizona has many top 100 Golf Courses.  It is also home to the TPC Scottsdale the site of several PGA tour events and hosted the 2015 PGA Championship.
A true golfer's paradise!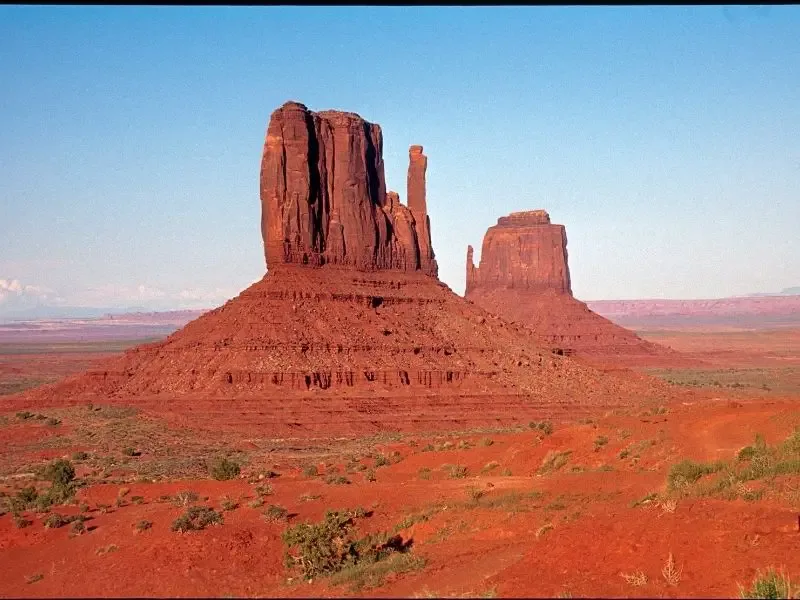 Arizona Bucket List – Final Thoughts
Arizona has a diverse landscape, wildlife and people.
Visitors to Arizona can find their perfect adventure in the many different locations the state has to offer has to offer.
Whether you are looking for nature, shopping or a relaxing spa, there really is something for everyone in this beautiful desert state.
More Bucket Lists Ideas
Christmas Bucket List: 90+ Festive Things to Do
Best Friend Bucket List: 75+ Things to Do Together
75+ Simple Bucket List Ideas That Anyone Can Do