As senior year of college starts, it is time to start thinking about what you want to do before graduation and a senior year bucket list is a great way to do this.
This senior year of college bucket list will give you some ideas for must-do activities to do this year.
Senior year of college is a really special time-it's the last chance to do all those things you've been meaning to do before graduation.
Use this senior year bucket list as a guide to plan out the senior year of your dreams!
And don't forget to download your free printable Senior year checklist below.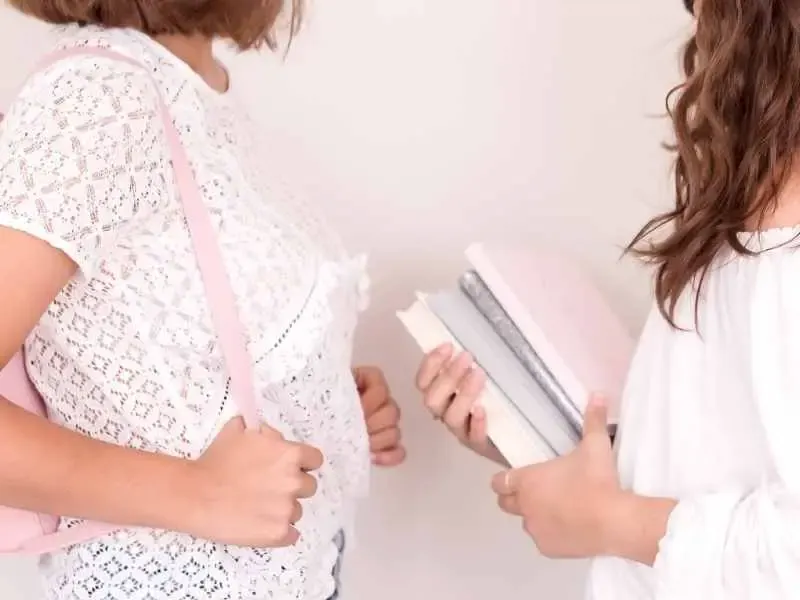 This post may contain affiliate links. Please read my Disclosure for more information
RELATED POSTS
Senior Year Bucket List Ideas
There are so many things that you could do to make this last semester the best one yet.
Reflect on which items are most important for your own personal goals, or use this list as an opportunity to get creative with some more unique ideas!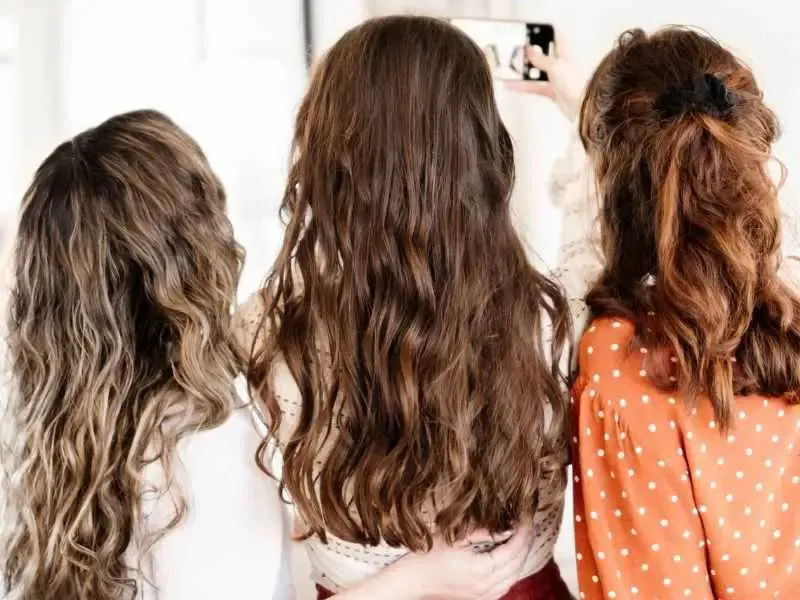 50 Things To Do Before You Graduate College
Make the most of your student discounts
Create a senior year scrapbook or photo album
Revise your resume and cover letter before the summer break begins
Dye your hair a crazy color before you enter the "real world"
Reprioritize how much time you spend outside of academics this senior year so that it's more balanced between work, social life, hobbies, schoolwork
Attend a campus TED talk
Volunteer somewhere (it's great for your resume too!)
Get some work experience – either an internship or a part-time gig
Decorate your graduation cap to express your personality
Take a "fun" class that interests you
Pull an all nighter that doesn't involve schoolwork
Get your finances in order and learn how to budget
Read a book outside on campus
Clean out your dorm room or apartment to make yourself feel less overwhelmed at the end of the year
Take senior photos that you can look back at for years to come as memories from the last semester before graduating
Take an evening to plan out your 5 year and 10 year bucket lists. This list of 30 Before 30, a Bucket List For Your 20s with a Free Printable will help!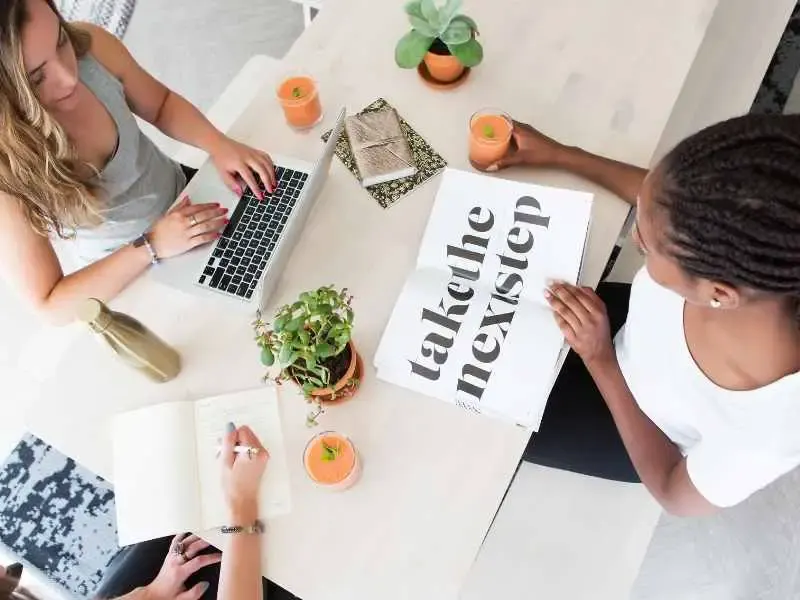 Things To Do In Your College Town
Visit the county fair
Get to know the bar staff at your favorite hangout
Take some day trips near campus
Go somewhere new by yourself-whether it be a local music venue, art museum, or restaurant
Take an epic bar crawl to all your favorite haunts
Go stargazing one night with friends
Visit the hottest restaurant in town
Go to a drive-in movie theatre
Be a tourist for the day and go sightseeing
Go hiking and take in the views
Shop in all the used book stores and vintage stores in town
Visit the nearest state or National Park (here is a list of the top ones to visit)
Get on the VIP list at the best club in the city
College Bucket List For Friends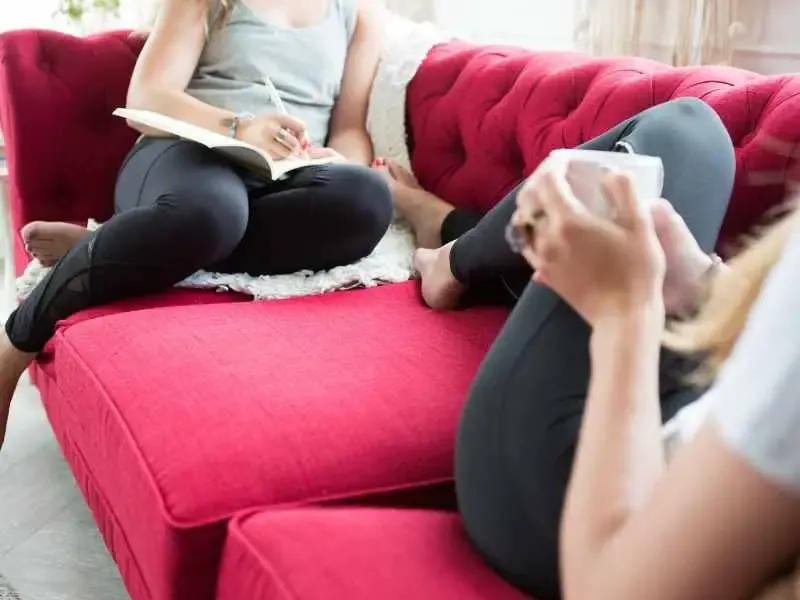 Take a senior class trip with friends
Sign up for an intramural sport
Watch the sunrise on campus
Do an escape room
Have a picnic in the park with all your friends
Make a video together and talk about your plans for the future
Join a club and make new friends
Go to a formal and have a blast
Take an epic spring break trip
Learn to cook a proper meal with your friends
Crash another sorority or fraternity
Take part in all the school traditions like Pep-rally and Homecoming
Purchase senior year of college graduation announcements to send out for yourself and your friends
Attend a game for each school sport
Participate in Spirit Week
Host a movie marathon with friends
Make friends with a foreign exchange student
Visit your friends in their colleges before they graduate too
Plan an epic trip with friends for after graduation
Go camping with friends
Graduate College With The Best Grades You Can!
Free Printable College Bucket List Checklist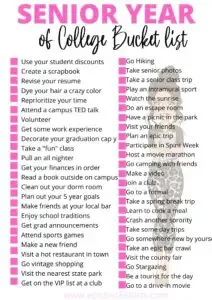 To download your free PDF Senior year of college bucket list, simply click on the link below and you will go to the instant download.
Senior Year Of College Bucket List – Final Thoughts
Senior year only happens once to make the most of every minute by creating an epic bucket list full of all the things you want to achieve then make them happen!
More Fun Bucket List Ideas
60 Extreme Bucket List Ideas For Thrill-Seekers
Perfect Bucket List – Meaningful Bucket List Ideas
USA Bucket List – 16 Places To See In America Before You Die