Teen Bucket List
Being a teen can be both fun and frustrating. In some ways you have never and may never be freer but in other way you are still operating under someone else's rules and regulations.
The truth, however, is that you have so much freedom and energy that being a teen is the perfect time to create an epic bucket list of things you want to achieve before you turn 20.
If you are wondering what to put on your teen bucket list, check out the list below for lots of awesome ideas.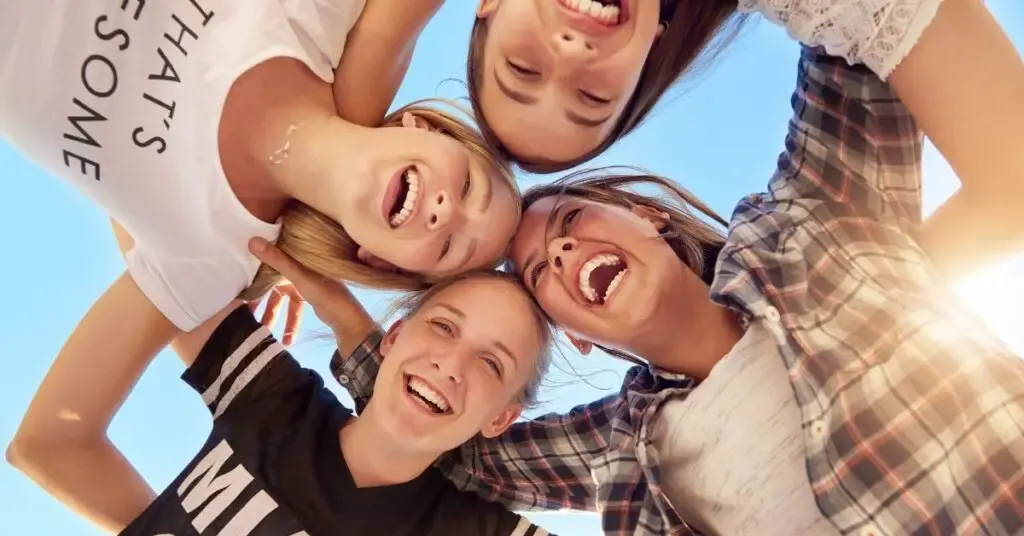 This post may contain affiliate links. Please read my Affiliate Disclosure for more information
RELATED POSTS
This teen bucket list is full of fun ideas that you can complete year round, alone or with friends. It's full of things that every teen should do before they turn 20.
This huge list is the perfect anecdote to the classic "I'm bored" line that all teenagers profess at some point or another.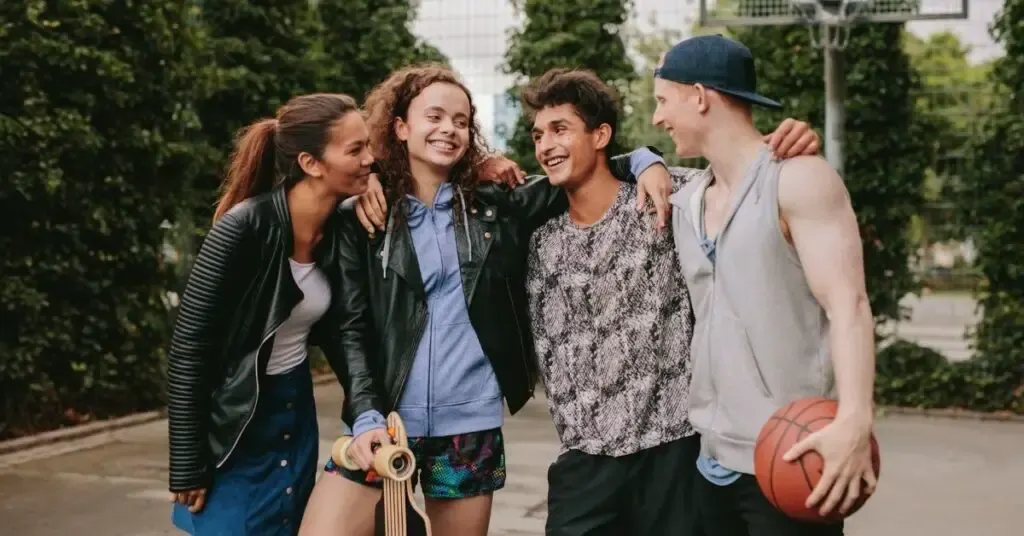 Ready for your ultimate teenage bucket list?
Let's get going!
Have an slumber party with your bffs
Dye your hair a crazy color
Go camping
Have a movie marathon
Learn to drive
Get your first job
Rearrange your bedroom
Go on a fun day trip with friends
Have a food fight
Get up on stage for something
Sing karaoke
Go Ice skating or roller skating
Take part in a competition
Binge watch an entire show in one day
Play a team sport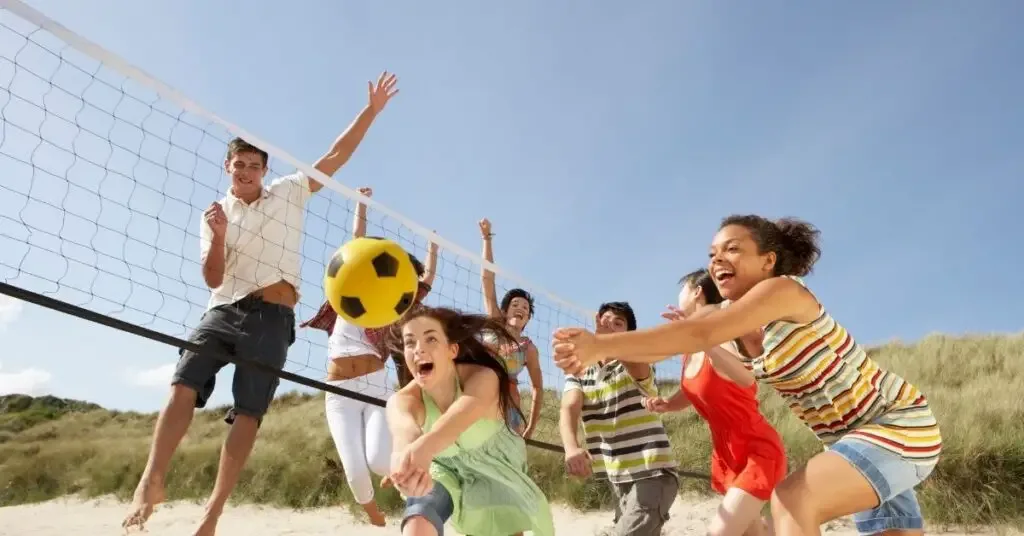 Have a pool party
Do a somersault on a trampoline
Get a mani-pedi
Make your whole family dinner
Record a funny TikTok Video
Have a picnic
Spend the day at the beach
Play Truth or Dare
Try yoga
Take up a musical instrument
Watch live music
Go dancing
Learn a new language
Go to a drive-in movie
Write a poem or song
Hike to a waterfall
Have a in-home spa party
Read 100 books in one year
Volunteer somewhere
Start a YouTube Channel
Have a leaf fight in the fall
Play boardgames all night
Swim in a lake
Write handwritten letters to some friends
Go 24 hours without internet
Make your own Halloween costume
Start a blog
Take a road trip
Wake up early enough to watch the sunrise
Have a water fight
Go carolling at Christmas
Talk to your crush
Learn a new hobby
Go to an amusement park
Start your own business
Interview your mom or dad about their childhood
Go stand up paddle boarding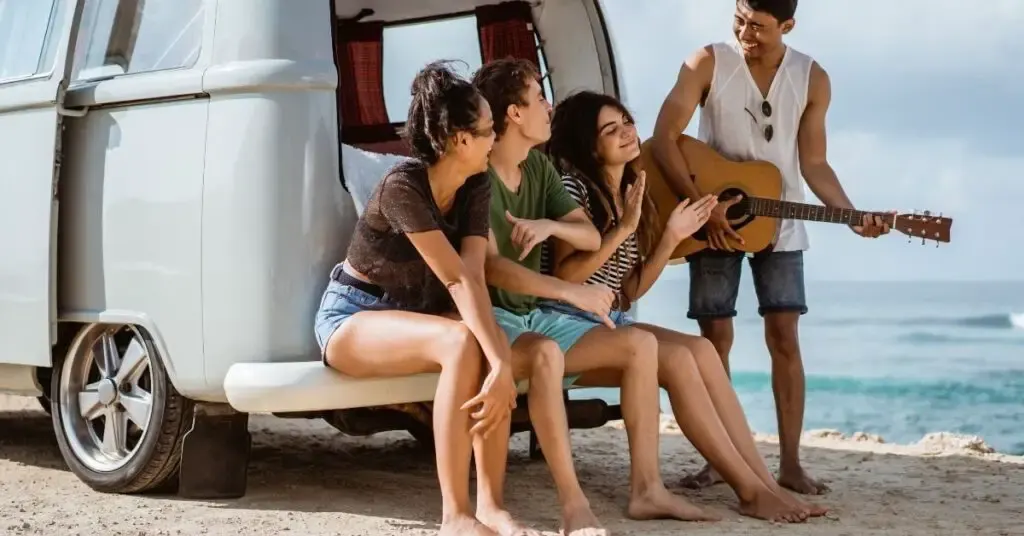 Lay down at night and watch the stars
Make a vision board
Start a savings account
Stay up all night
See your favorite band in concert
Do some thing nice for someone just because
Go to the funfair
Have a luau party
Learn new hairstyles on YouTube
Get lost in a corn maze
Read a classic novel
Ride in limo
Donate money to charity
Learn to play poker
Try a new food
Go horseback riding
Attend a prom or formal
Bake a cake for someone's birthday
Swim in a lake
Make s'mores on a bonfire
Have a Halloween party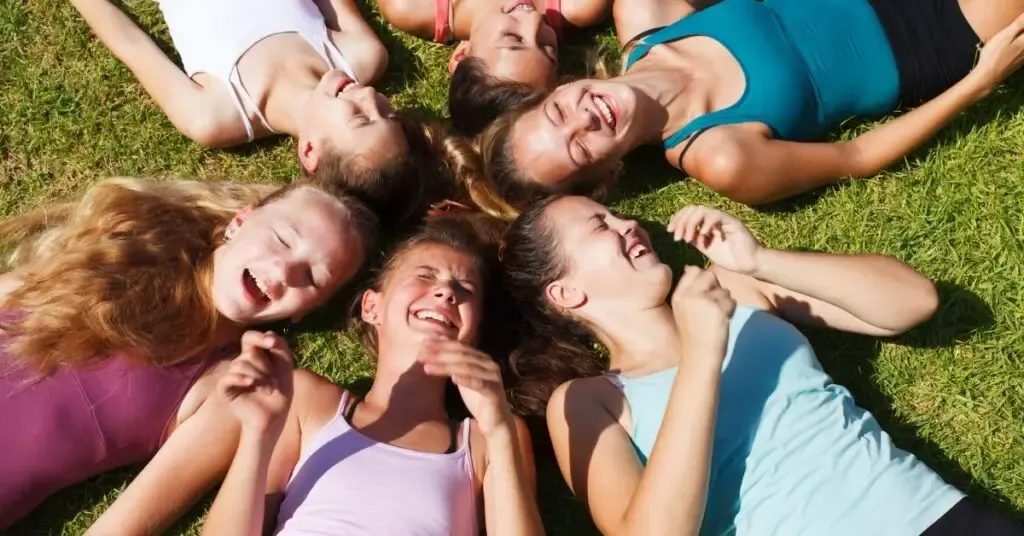 Watch a black and white movie
Go Bowling
Watch a summer storm
Love this bucket list for teens?
Make sure to check out these other bucket lists that will inspire you:
100+ Crazy Bucket List Ideas to Do in Your Lifetime
Christmas Bucket List: 90+ Festive Things to Do