This midwest bucket list is packed with fun ideas for your next road trip. Lots of people look west or east when planning a trip in the USA but there is plenty to do and see in the "flyover states".
Whether you are from the midwest or just passing through, you will love the ideas in this post.
Just West of the Mississippi River, there are several options that are not only budget-friendly but also enjoyable for the whole family.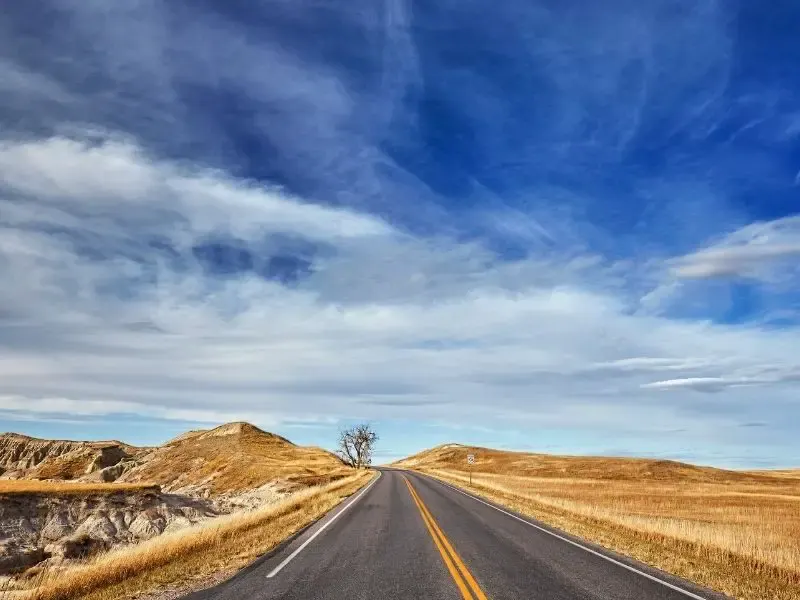 This post may contain affiliate links. Please read my Affiliate Disclosure for more information
RELATED POSTS
Midwest Bucket List Ideas
Whether you're looking for fun, outdoor activities or budget-friendly indoor activities, each state in the midwest has their own gems to offer.
There are so many, I could probably write a post about each state that would keep you busy for weeks! Here are a few of my favorite stops for a midwest road trip. I'd love to know which ones you've visited and loved, too.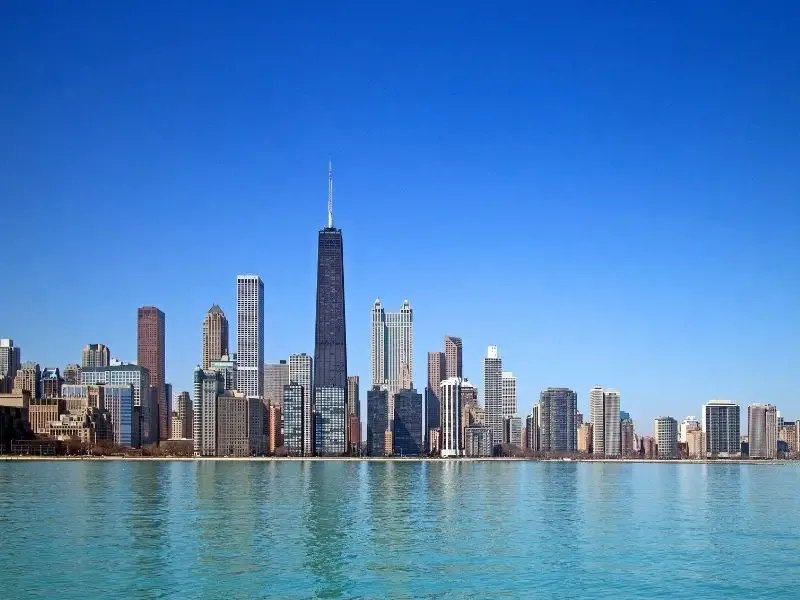 Illinois: Beginning of Route 66
Kick your road trip off right!
You have the opportunity to explore one of America's most famous highways, Route 66.
This amazing roadway starts in Chicago and ends in Los Angeles, California!
You can begin your journey from this iconic city and get a taste of their deep dish pizza, or stop by Michigan Ave where you'll find a historic "Begin Route 66" sign.
Get tons of ideas of places to visit in Chicago with my Chicago Bucket List.
Drive from Chicago to Springfield (about 3 hours), especially if you have any history buffs in your family.
Famously, Springfield is home to Abraham Lincoln. You can visit the Lincoln Home as well as the Lincoln Tomb, and the Presidential Library and Museum.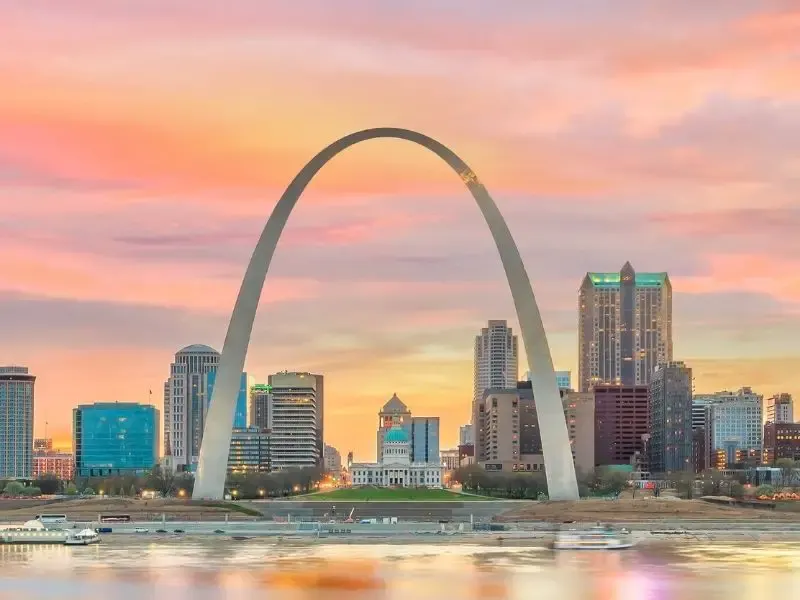 St. Louis: Budget-Friendly Family Adventures
Next up along Route 66, we have St. Louis, Missouri.
Home to the Gateway Arch, St. Louis is a city where you can spend a week and still never see all the great attractions.
The best part? Many of them are free!
One of the best free attractions in the area is the Saint Louis Zoo, which is one of the top-rated zoos in the entire nation.
The penguin exhibit is fantastic, and the train ride around the zoo is definitely worth the purchase.
If you're going to visit more than once, look at a membership. It's affordable and comes with train tickets as well as other goodies.
The zoo is located in Forest Park, which is worth spending the day at – rollerblading, boating, or even packing a picnic and people watching.
Another free attraction you don't want to miss is the St. Louis Science Center.
It's right up the road from the zoo – and did I mention it's free?! The science center always has amazing exhibits and attractions for all ages.
Oh, and I almost forgot: The Magic House! A fun and educational visit for kids and adults alike, The Magic House is an icon for locals. I mean, with a 3-story slide, everyone's happy!
MidWest Bucket List – Places To Eat
Looking for the best food? If you're visiting on a weekend, check out Soulard Farmers Market, a St. Louis tradition for over 200 years!
And any day of the week, you can visit the Fitz's Root Beer Factory (so fun!) and you must eat at Blueberry Hill.
Blueberry Hill is a classic American food restaurant and music club, and it's kid-friendly (at least during the day). I love looking at all of the pop culture memorabilia.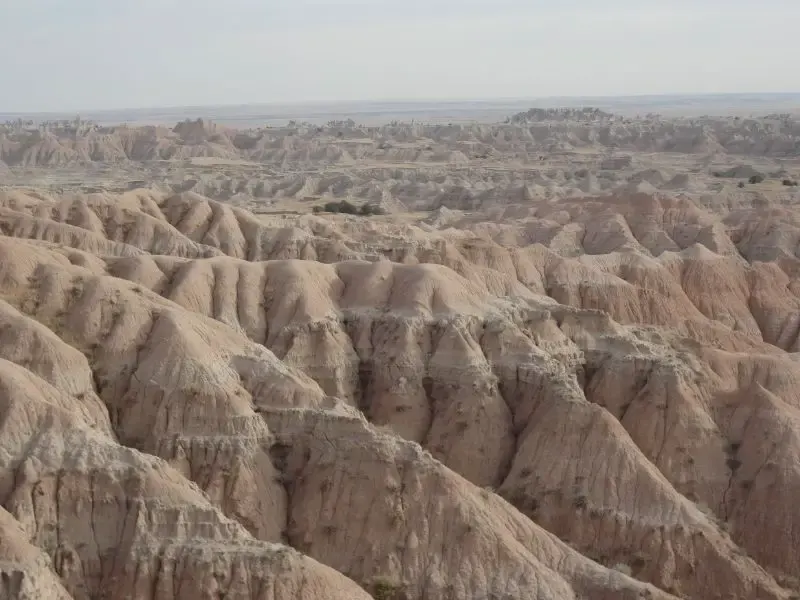 The Dakotas Bucket List
About 150 miles from Bismarck, you will find Rugby, North Dakota and the claimed Geographic Center of North America.
This is an excellent day trip that is not only scenic but very educational as well. There are claims that the true center of North America is actually in Center, North Dakota.
If you are feeling adventurous, you could visit both cities on the same day!  Center is only about 45 miles northwest of Bismarck.
A bit further to the South, Mount Rushmore is a remarkable location to visit.
You can make it a day trip or plan to stay for a couple of days.
Just a brief 30 mile ride from Rapid City, South Dakota, Mount Rushmore has marvelous sights, such as the faces of our Founding Fathers.
Couple that with its calm beauty and it is a well-rounded trip for everyone.
The South Dakota badlands are another must-visit location if you are in that neck of the woods.
Another gem in South Dakota is 45 miles away from Rapid City.
Deadwood has a rich history and ties to the one and only Wild Bill Hickok.
Not only does the town have numerous events (both free and paid) throughout the year, they also partake in the Sturgis Rally and "Wild Bill Days." Wild Bill Days are a celebration of the life and times of Wild Bill Hickock, the most notorious gunslinger in the area.
There are lots of activities including live music, and food.
The Day The Music Died
This is a place that is on many midwest bucket lists.
The song written by Don McLean, American Pie, refers to "the day the music died".
This was the day in 1959 the world lost three wonderful music icons at once: Ritchie Valens, Buddy Holly, and "The Big Bopper" J. P. Richardson died in an airplane crash.
The crash site, just 115 miles north of Des Moines, Iowa in Clearlake is an incredible tribute to the late rock and roll performers.
It is in a giant field that is only reachable by walking, and the entrance is noticeable by a large pair of Buddy Holly's iconic glasses.
The site itself has a collection of plastic flowers and items in tribute to the trio.
Just down the road, Surf Ballroom is the last location the trio performed before the crash. It was brought back to its original state back in 1994 and has countless pictures and exhibits of each of the performers.
Ohio Bucket List
Staying on the line of music, another excellent trip would be to the Rock and Roll Hall of Fame in Cleveland, Ohio.
Although it may not be as budget-friendly as the others mentioned above, it is still a memorable trip. There are many displays and hands-on activities based on music throughout the years.
You may want to plan to visit the Rock and Roll Hall of Fame across a several day trip. There's so much to see and do in Ohio!
Are you ready for a Midwest road trip?
I love the Midwest because it's full of hidden gems! From a gorgeous zoo to delicious food at Blueberry Hill, this region has so much to offer.
Let me know what your favorite Midwest bucket list stops by leaving a comment below!
No matter where you go, you will be sure to have an adventure. So grab your kids and your bag, and hit the road.
More USA Bucket Lists
USA Bucket List – 16 Places To See In America Before You Die
The Ultimate National Park Bucket List
New Orleans Bucket List Ideas – 40 Things To Do In The Big Easy