Fall is the perfect time to spend some quality time with the kids and this family fall bucket list will give you lots of fun ideas.
Whether you get a 2 week fall before the snow comes or the season stretches through September, October and December where you live, take the opportunity to go through this list and pick some great family activities to do this fall.
This fall bucket list for kids is perfect for all ages – from toddlers to teens.
There really is something for everyone.
And if you are still hankering for more fall activities after you have gone through these ones, make sure to check out The Ultimate Fall Bucket List: 65+ Fall Bucket List Ideas for even more inspiration.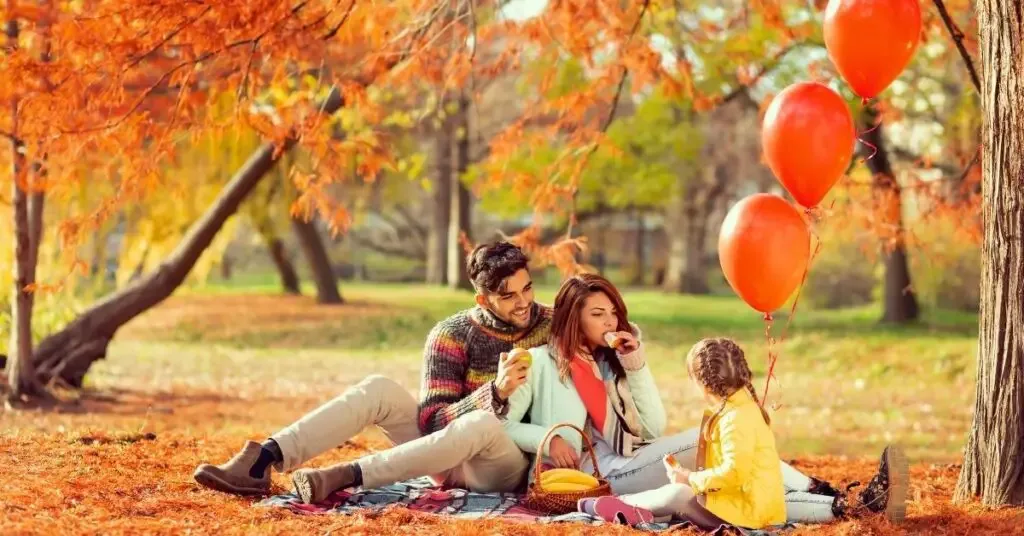 Family Fall Bucket List
Make sure to download the free printable checklist for this fall bucket list for families so you can decide what you want to do and plan out your fall weekends.
(Simply fill out the list below to get your fall bucket list checklist).
We also have a free printable fall bucket list artwork that you can grab too! 
Visit a pumpkin patch
Go apple picking
Collect fallen leaves and make artwork
Get lost in a corn maze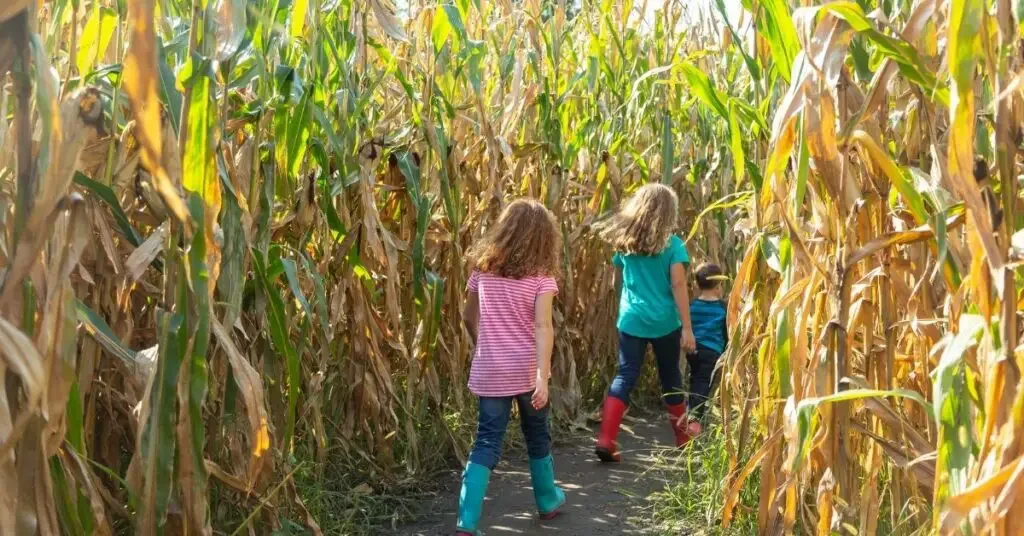 Visit a farm
Bake an apple pie
Take fall family photos
Go for a fall picnic
Winterize the backyard
Make caramel apples
Carve a Jack O'Lantern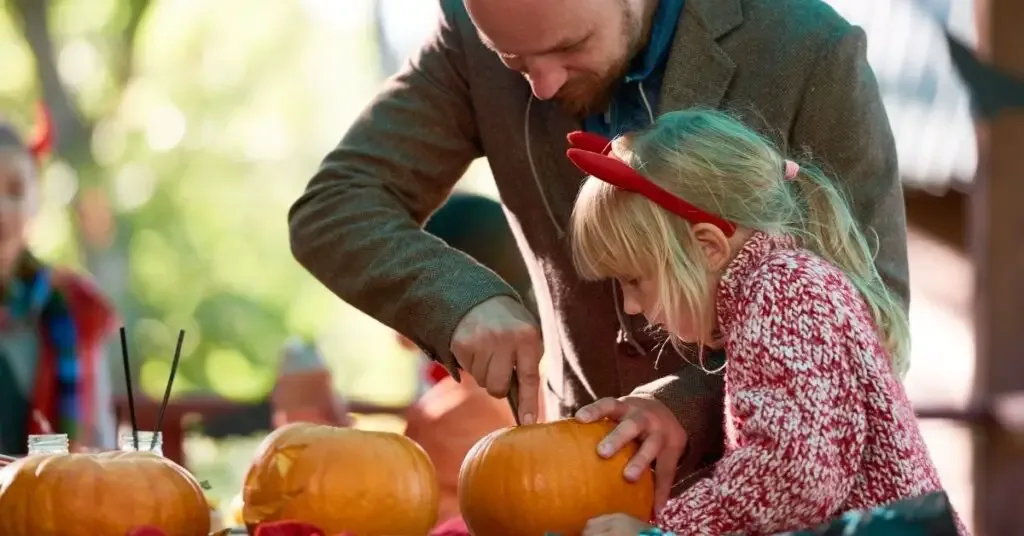 Jump in the leaves
Collect acorns
Make corn shakers
Attend a high school football game
Make glitter gourds (get a tutorial here)
Eat squash soup
Try apple-bobbing
Visit a fall fair
Plant spring bulbs
Make a fall sensory bin
Do a neighbourhood Halloween scavenger hunt (get a free printable here)
Go for a hayride
Make your own halloween costume
Be Thankful!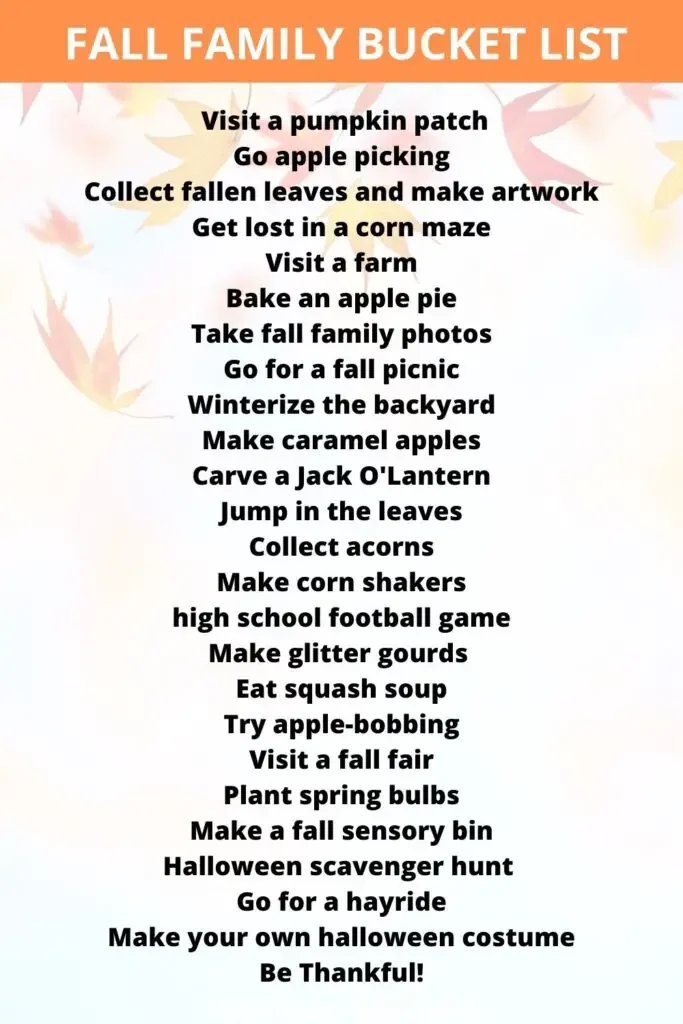 Love Bucket Lists?
Check out this list of cool ones to keep you busy
50+ Fun & Spooky Halloween Bucket List Ideas
Best Friend Bucket List: 75+ Things to Do Together