Make it the best fall ever with our free printable fall bucket list!
Check off the things you want to do and have fun with the kids this autumn! 
We've thought of lots of fun activities to keep you busy and make the most of the crisp autumn weather. 
If you're as excited for fall as we are, then put on some plaid and get ready to start working your way through our family fall bucket list. 
This printable will be a fun and creative way to check off all your favorite fall activities plus discover some new ones.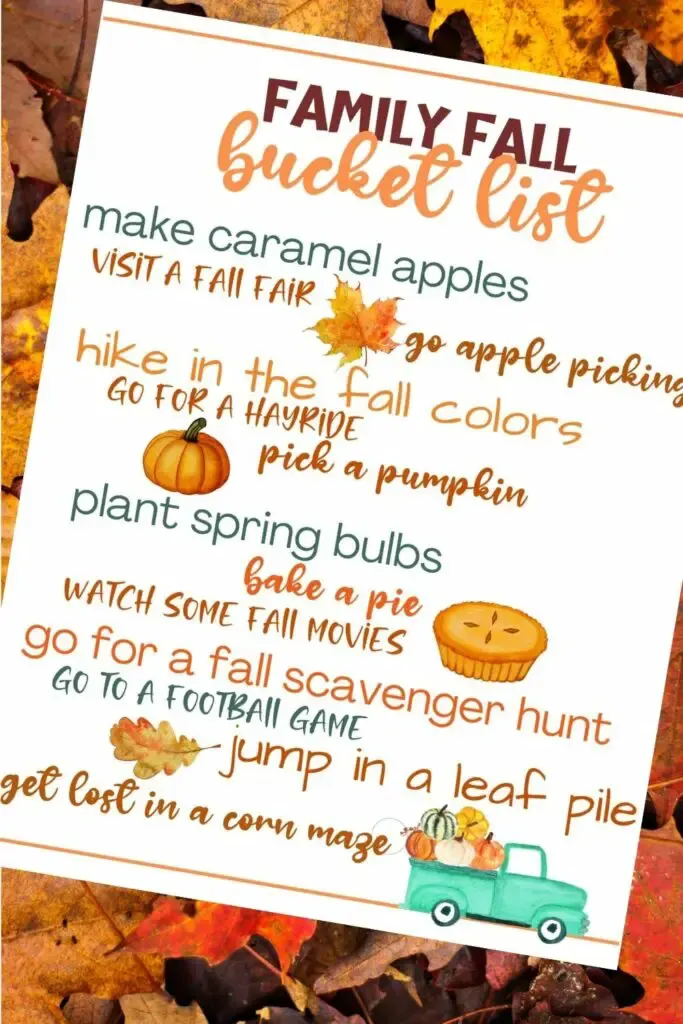 The Best Free Printable Fall Bucket List
What's on your fall bucket list this year? 
This fall bucket list is perfect for families with children of all ages.
It's a great printable to frame as holiday decor or print off and give each child their own copy. 
They can cross out each item once you complete it. 
No kids? Check out our fun fall bucket list for couples!
It's packed with romantic ideas for autumn lovers to enjoy together. 
No partner? Make sure to check out our fall bucket list for adults! 
It is packed with awesome autumn activities for grown-ups.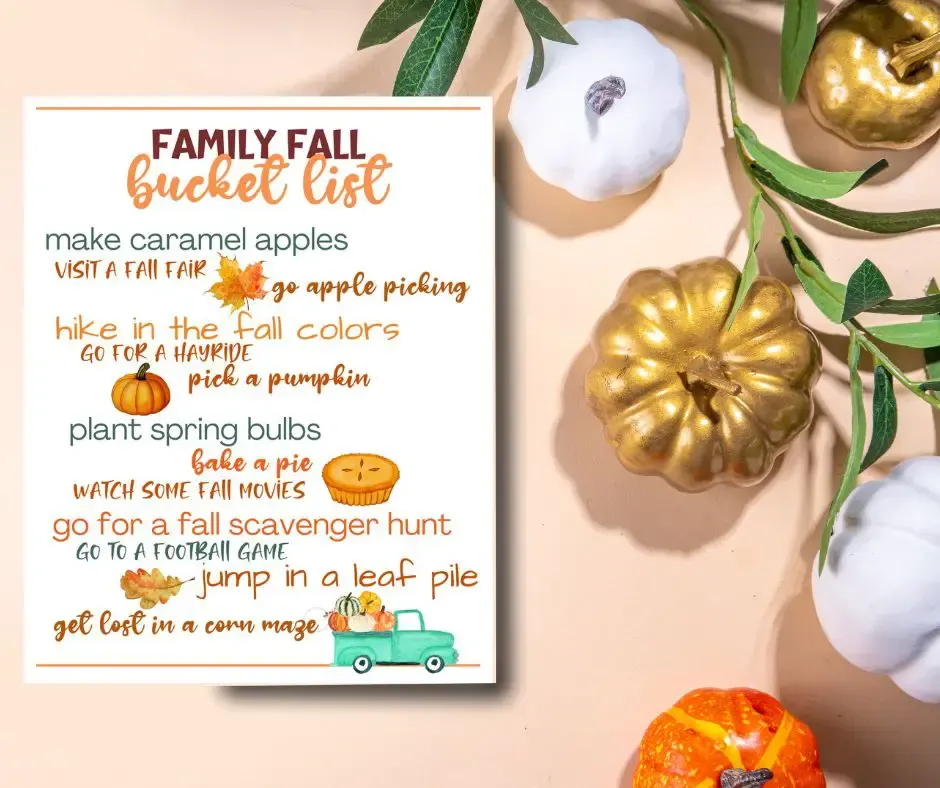 How To Use This Fall Bucket List 
You can put your fall bucket list on the fridge and work methodically through it, or just pick an activity to do every week from September until Thanksgiving. 
Talking of the best holiday of the year – don't forget to check out our fun and festive Thanksgiving bucket list too!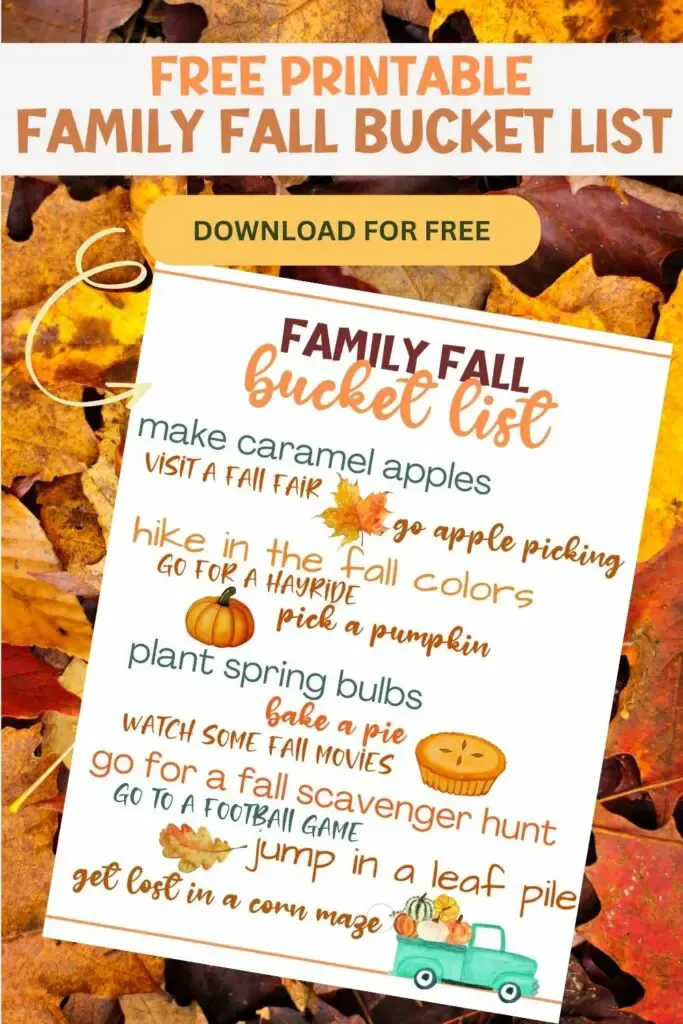 Here's your fall bucket list free printable:
Just click the picture below to grab your free printable fall bucket list. 
You can save it as a photo to your device and then print it as many times as you like.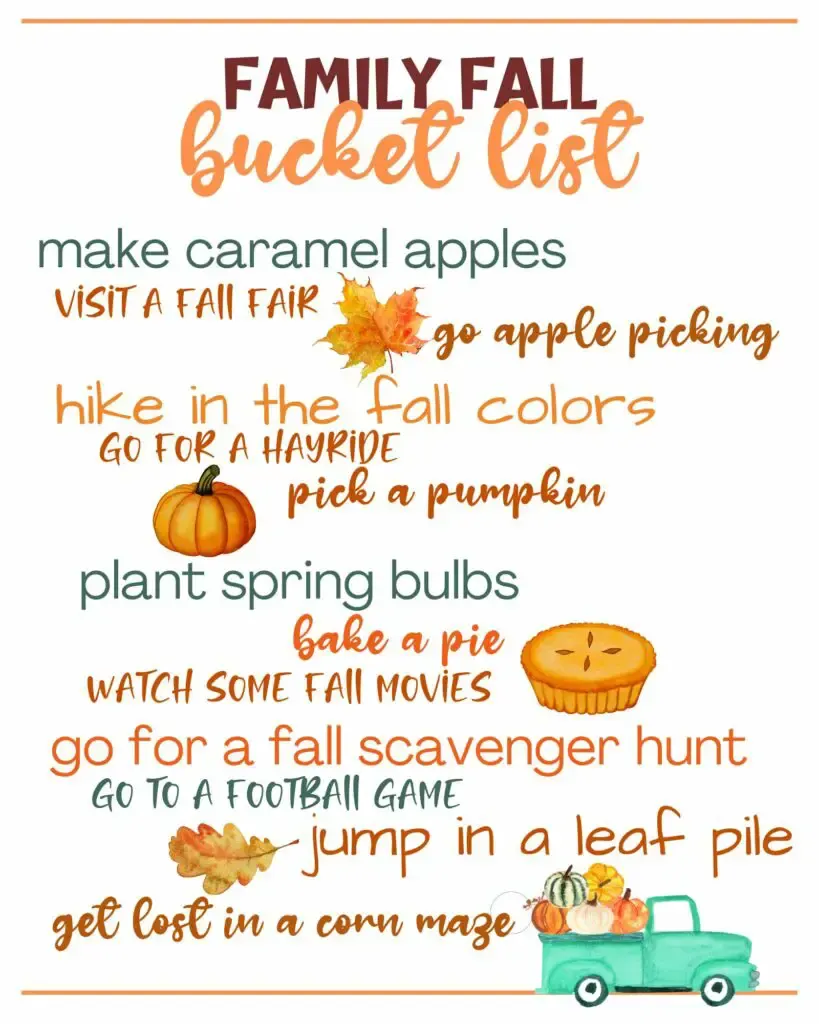 The fine print
This free printable is for personal use only. Do not reproduce, redistribute or resell it for commercial purposes.