December is a time for celebrating which is why this December bucket list is perfect for making the most of the most wonderful time of the year.
December is the month when we celebrate Christmas, Hanukkah, Kwanzaa, and other winter holidays. It is also a time to reflect on all of the things we never got around to doing this year and knocking things off the bucket list.
In this post you will find 31 things to do in December to make it a month to remember.
Plus, make sure to download your free printable December bucket list at the bottom of the post.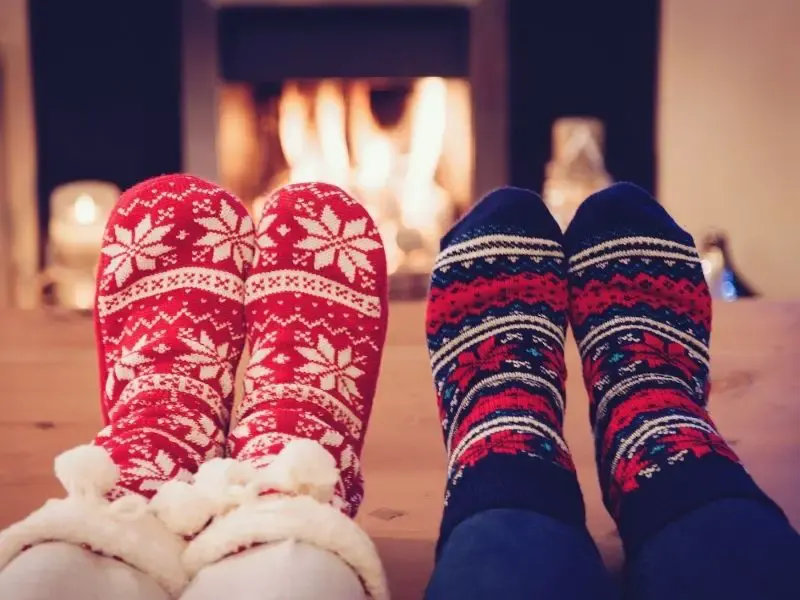 This post contains affiliate links. Please read my Disclosure for more information.
RELATED POSTS
The Ultimate December Bucket List
December is a lot of people's most favorite month and there is always so much to do.
Make sure to take some time for family fun with this fun bucket list of things to do in December.
There is something for every day of the month to keep you busy.
1.Sort out your closets and toys to make room for any gifts you may receive
2. Go holiday shopping
3. Take a drive around to look at the Christmas lights
4. Watch a Christmas parade
5. Go ice skating outdoors
6. Make a DIY wreath for your front door (here are 31 great holiday wreaths to make)
7. Host a Christmas cookie exchange
8. Watch a fun Christmas movie from this epic bucket list.
9. Go for a winter stroll
10. Listen to Christmas carols
11. Curl up by the fire with a good book
12. Buy a real tree and decorate it
13. Drink egg nog
14. Volunteer
15. Make a retro popcorn garland
16. Decorate a gingerbread house
17. Donate toys to kids
18. Watch the Nutcracker
19. Wrap Christmas presents
20. Make some salt dough Christmas ornaments 
21. Host a holiday party
22. Go for a hike to collect pinecones
23. Make a Christmas playlist
24. Go to Midnight Mass
25. Stay in Christmas pjs all day
26. Have an at-home spa day
27. Go Sledding
28. Make a list of your New Year's Resolutions
29. Pay all your bills off before the end of the year
30. Make some freezer meals to start the new year off easily
31. Happy New Year! Celebrate with champagne!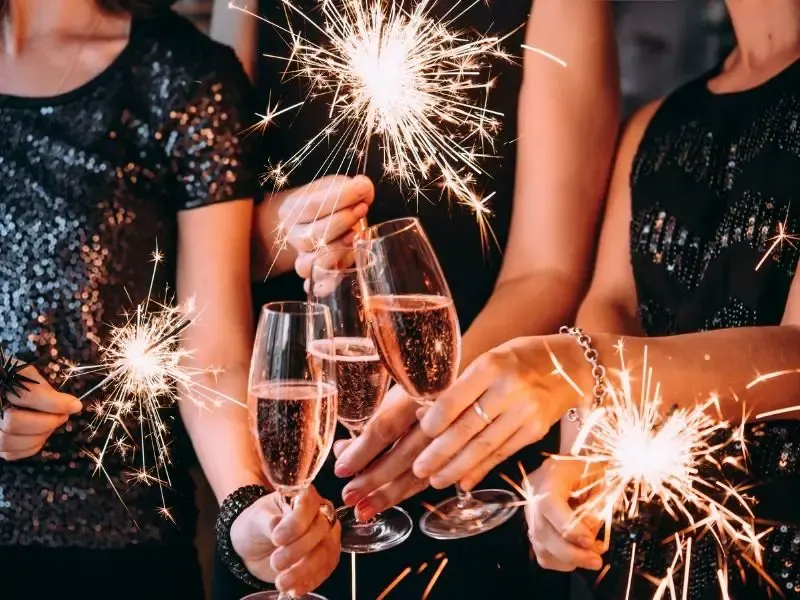 Free Printable December Bucket List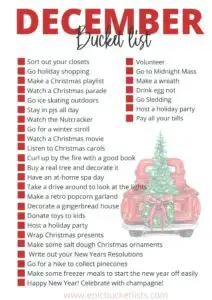 To download your free printable December bucket list, simply click the link below and you will be taken to the instant download page.
December Bucket List – Final Thoughts
Make the most of every day this month with this fun list of activities for every day of the month! From crafts to cooking, there is something for everyone to enjoy in December and the run up to the holidays.
What is your favorite December activity?
More Epic Bucket List
Disney Bucket List: 24 Must-Do Walt Disney World Activities
100+ Crazy Bucket List Ideas to Do in Your Lifetime
100+ Memorable Date Night Bucket List Ideas