All dog owners should have dog bucket lists that consist of all the fun things they want to do with their dog. After all, your dog is one of your best friends and should be treated as such.
In this post I take you through the most fun things to do with your dog, both at home and outdoors.
Keep reading for some really fun dog bucket list ideas plus, make sure to download your free printable Doggy bucket list at the bottom of the post.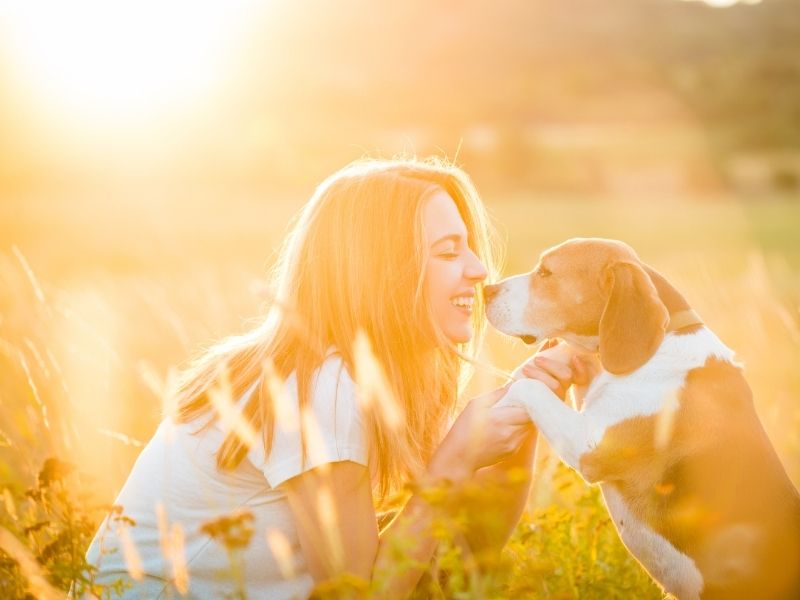 This post contains affiliate links. Please read my Disclosure for more information
RELATED POSTS
Dog Bucket List
Below you will find 50 fun activities to do with your dog and to add to your puppy bucket list.
Whether you have a lab or a chihuahua, there is bound to be something for everyone on this great list.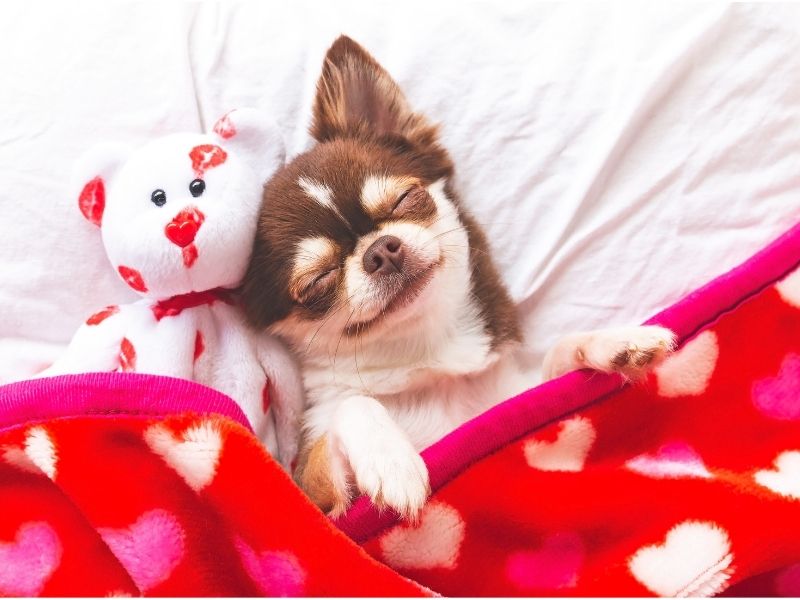 Fun Things To Do With Your Dog At Home
Do some doggy art with their paw prints
Make some fun TikTok videos
Make a scavenger hunt with dog treats
Watch Marley and Me together
Create an Instagram account for your dog
Teach your dog some tricks
Take a photo together every day for a month
Wear matching pjs
Watch the annual Puppy Bowl
Taste test some new treats
Have a puppy playdate with some friends
Try some dog yoga (here is a YouTube video to follow)
Have a bubble bath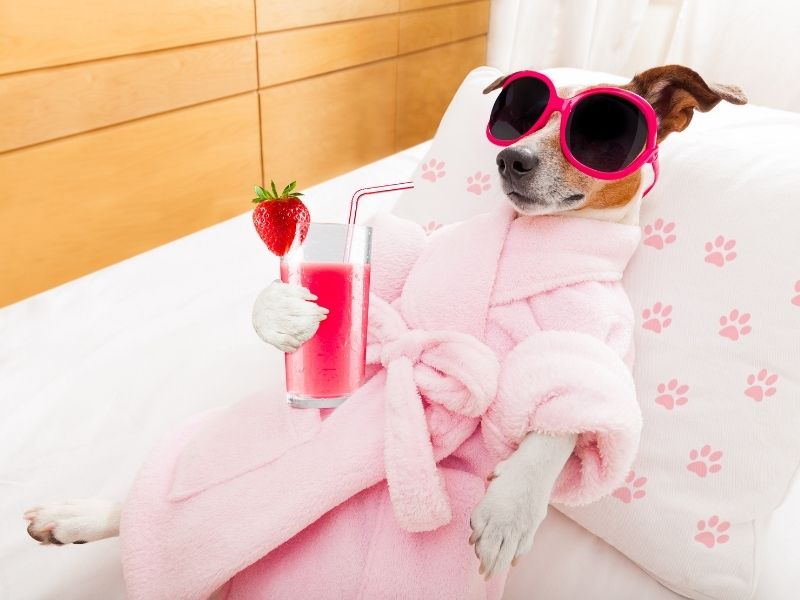 Fun Things To Do With Your Dog Outdoors
Go to a dog park and make new friends
Take part in a doggy 5K
Play in the snow
Look for some cool sticks and play fetch
Hike some new trails
Go camping together
Ride in a convertible
Volunteer together and offer doggy love to someone who needs it
Run on a leash free beach
Go swimming in a lake
Chase squirrels
Play frisbee at the park
Ride in a motorcycle sidecar
Jump on a trampoline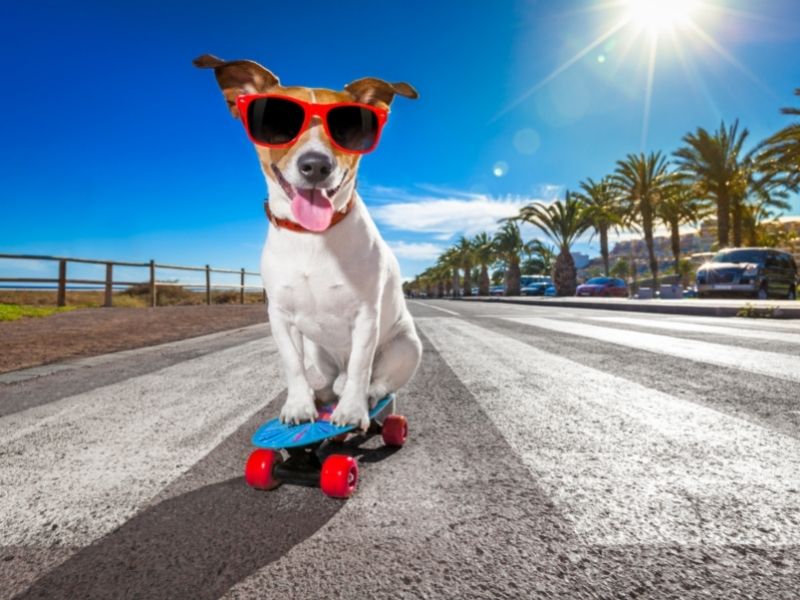 Fun Outings for your Dog Bucket List
Compete in a dog show
Visit the World's Largest Pet Store in Lancaster Pennsylvania
Visit Santa at the mall and take photos
Have dinner at a dog friendly restaurant
Watch the Westminster Kennel Club Dog Show
Go to the doggy spa
Train to Be a Therapy Dog Team
Visit Doggywood, the dog version of Dolly Parton's Dollywood theme park
Visit the pet store and pick up a new toy
Be the ring bearer at a wedding
Take a train trip
Set sail on a canine cruise like this one in Chicago
Visit a dog-friendly National Park (here is a list of the best ones to visit)
Go to Woofstock in Toronto, Canada – the World's largest festival for dogs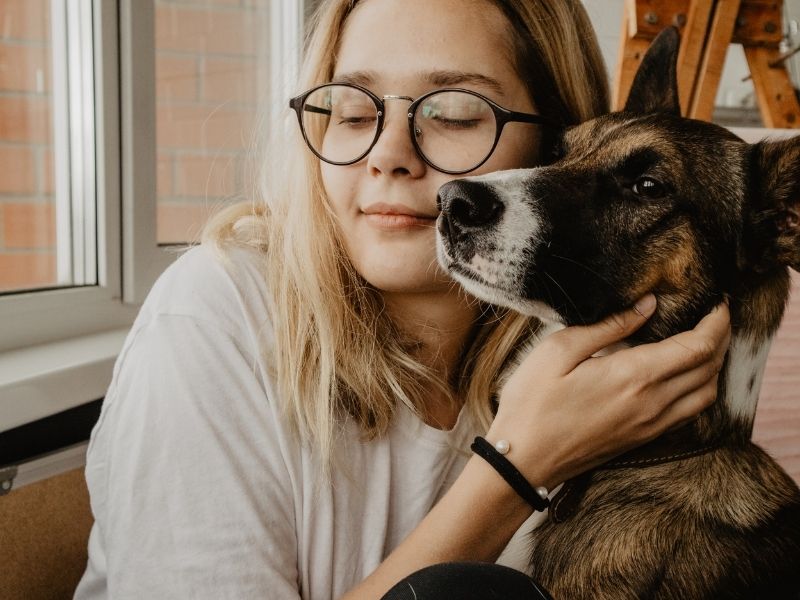 Terminally Ill Dog Bucket List
What should I do with my dog before she dies?
If you have a dog that is unfortunately in his or hers last days, here is a bucket list of things to do to make your dying dog happy.
Bear in mind that your sick dog might not feel like doing too much other than snuggling with you so make that the priority rather than some crazy bucket list items.
Go to your doggies favorite spot from when he was a puppy
Have a little dog party with their favorite treats
Snuggle on the couch together
Have a photoshoot
Meet a police dog
Have breakfast in bed
Go for a drive and let him stick his head out of the window
Spend as much time with him as possible
Go to a fast food restaurant and let him have a burger all to himself
Free Printable Dog Bucket List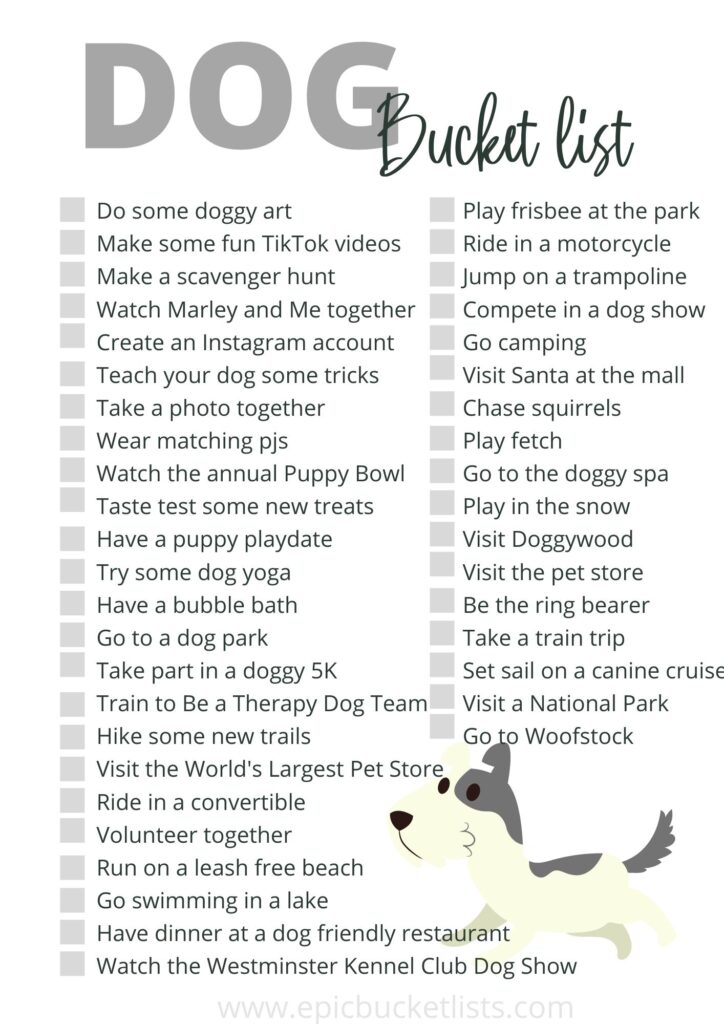 To download your free printable Dog bucket list, simply click the link below and you will be taken to the instant download page.
Dog Bucket List – Final Thoughts
Dogs are so much fun and there are so many things you can do together to make wonderful memories together.
I hope this list of fun activities to do with your dog has given you some great inspiration.
Make sure to check out some of my other bucket lists below:
Christmas Bucket List: 90+ Festive Things to Do
75+ Simple Bucket List Ideas That Anyone Can Do
Halloween Movie Bucket List: 60+ Movies (Free Printable)