This Thanksgiving bucket list is perfect for making the most of the holiday. Lots of people say that Thanksgiving is their favorite time of year because it is a relaxing holiday without the stress of gifts.
It is also the kick-off to the holiday season which always makes it really fun.
If you want to stay on track this Thanksgiving and have lots of fun with the family, you will love this list of things to do in the run up to the holiday.
Make sure to download your free printable Thanksgiving bucket list at the bottom of the page so you can check off the activities you complete.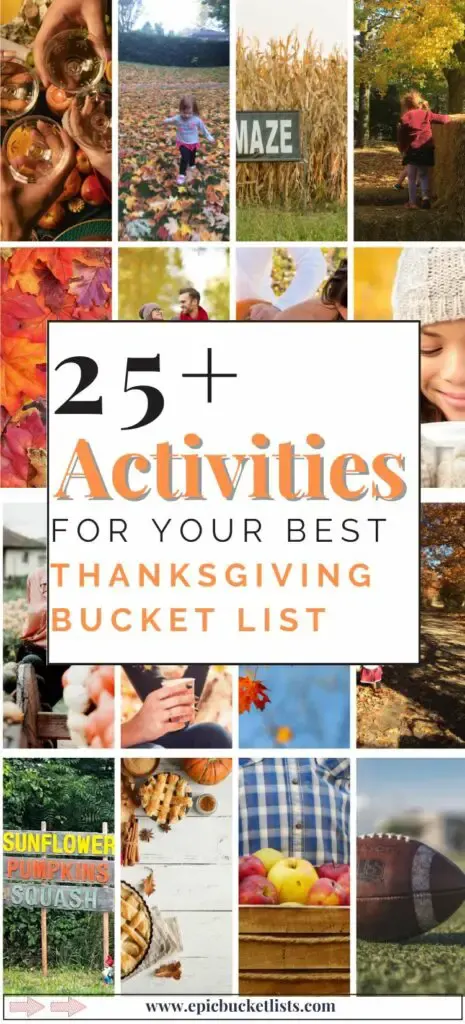 This post may contain affiliate links. Please read my Disclosure for more information
RELATED POSTS
Thanksgiving Bucket List Ideas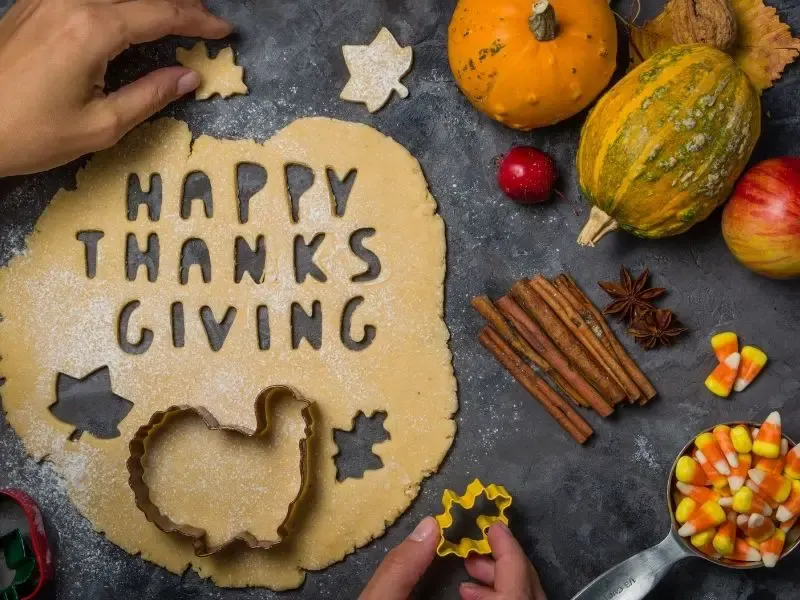 Below you will find some fun ideas and activities to keep busy over the Thanksgiving countdown.
Did you know that Canadian Thanksgiving is held in October? It's held on what American's call Columbus Day which makes sense.
Of course, in the USA, Thanksgiving is the third Thursday in November so the weather may be a bit chilly depending on where you live which is why I've including Thanksgiving Bucket List items for both indoors and outside.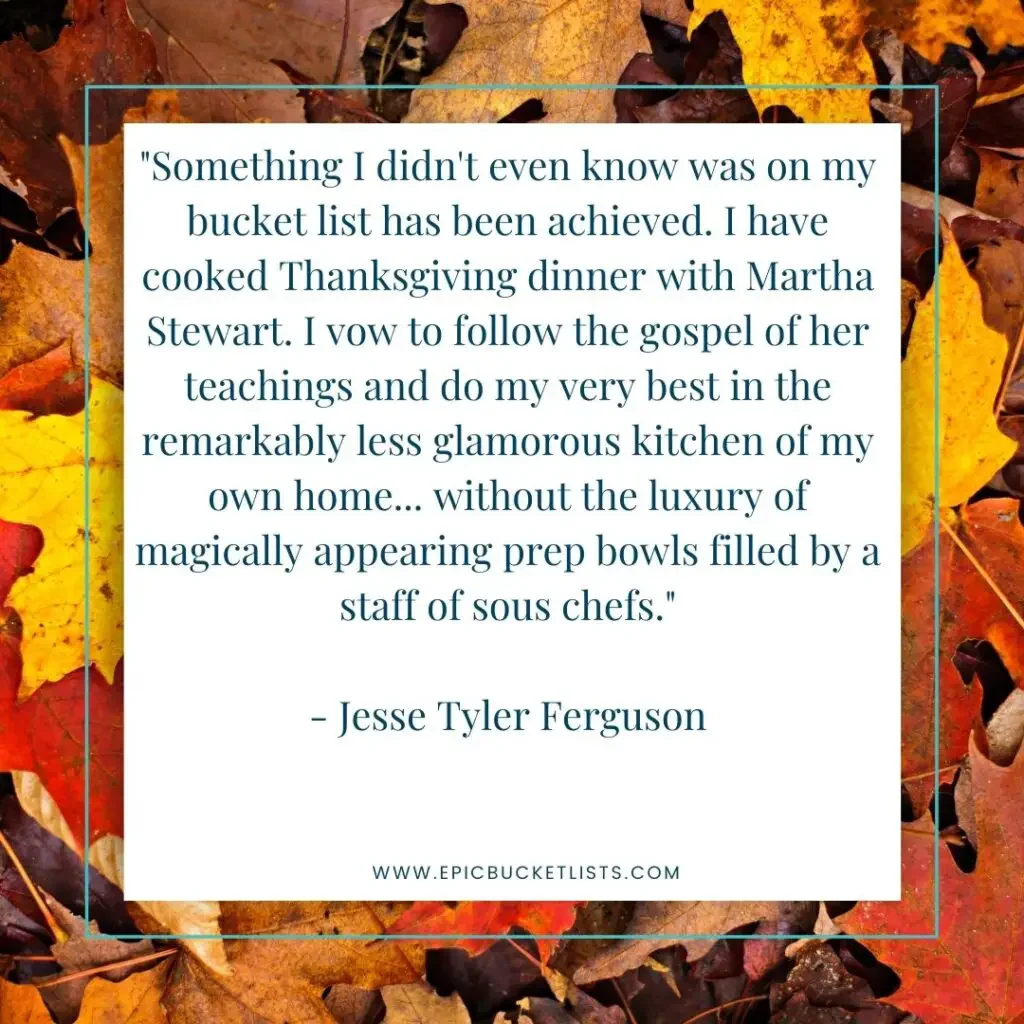 Here is your list of Thanksgiving activities:
Collect leaves and create a shadow box piece of art
Make turkey trivots with your hand prints and a leftover tile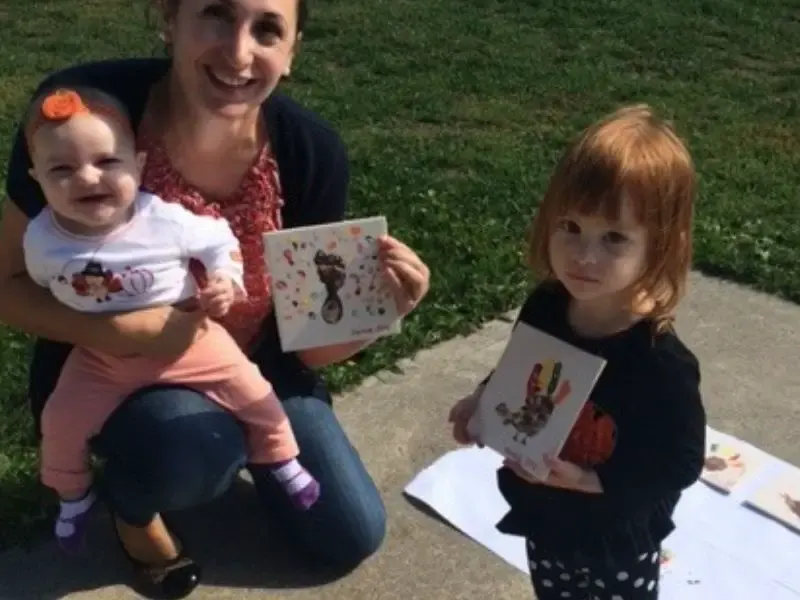 Rake a huge pile of leaves and then jump in them
Make pilgrim hats to wear at dinner (here are some easy printables)
Donate to the food bank
Watch a Charlie Brown Thanksgiving
Learn to cook a new Thanksgiving side dish
Lay the table with Thanksgiving placemats for the kids like these ones
Write a list of everything you are grateful for
Watch the Thanksgiving Parade
Run a Turkey Trot or walk with the whole family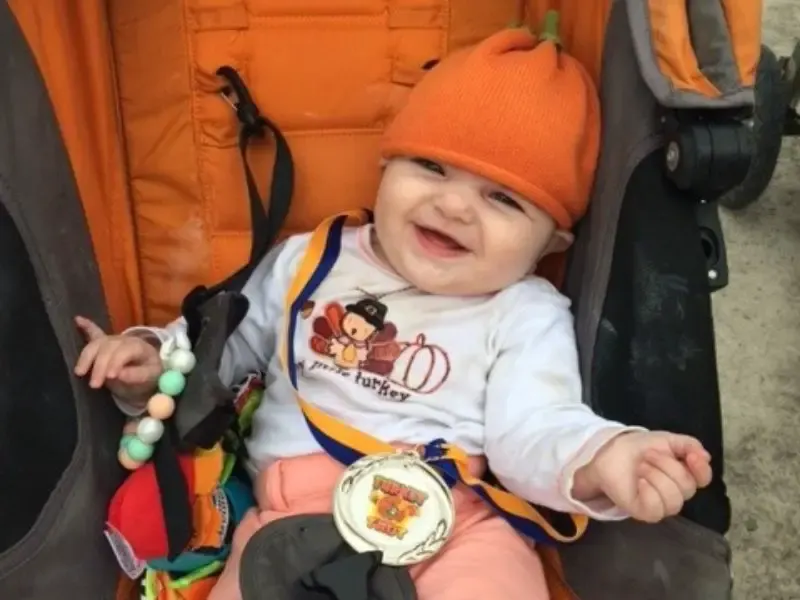 Write a letter to someone telling them how much you appreciate them
Bake a pumpkin or apple pie
Make a cornucopia
Create a centrepiece for the table with leaves and pinecones
Make pumpkin pie scented playdough
Watch Pocahontas
Make a grateful pumpkin craft for the table
Take a scenic drive to look at the fall colors
Make pumpkin bread
Watch a football game
Learn to say thank you in 3 different languages
Make a fall wreath with fallen leaves
Make place cards out of leaves and pinecones
Read the Thanksgiving story
Take part in a 30 Day gratitude photo challenge
Drink apple cider
Do a random act of kindness
Host a "Friendsgiving" playdate
Read the Thanksgiving story by the fire
Make some pilgrims out of toilet rolls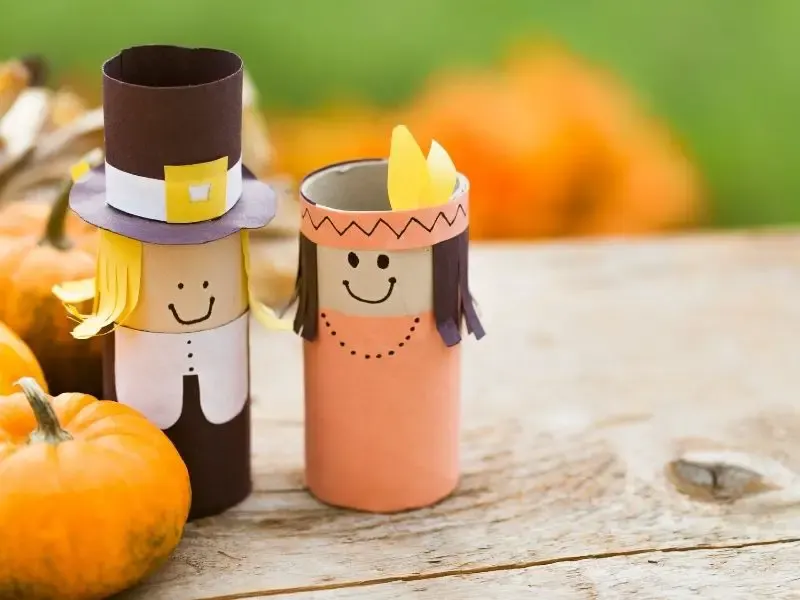 Free Printable Thanksgiving Bucket List Checklist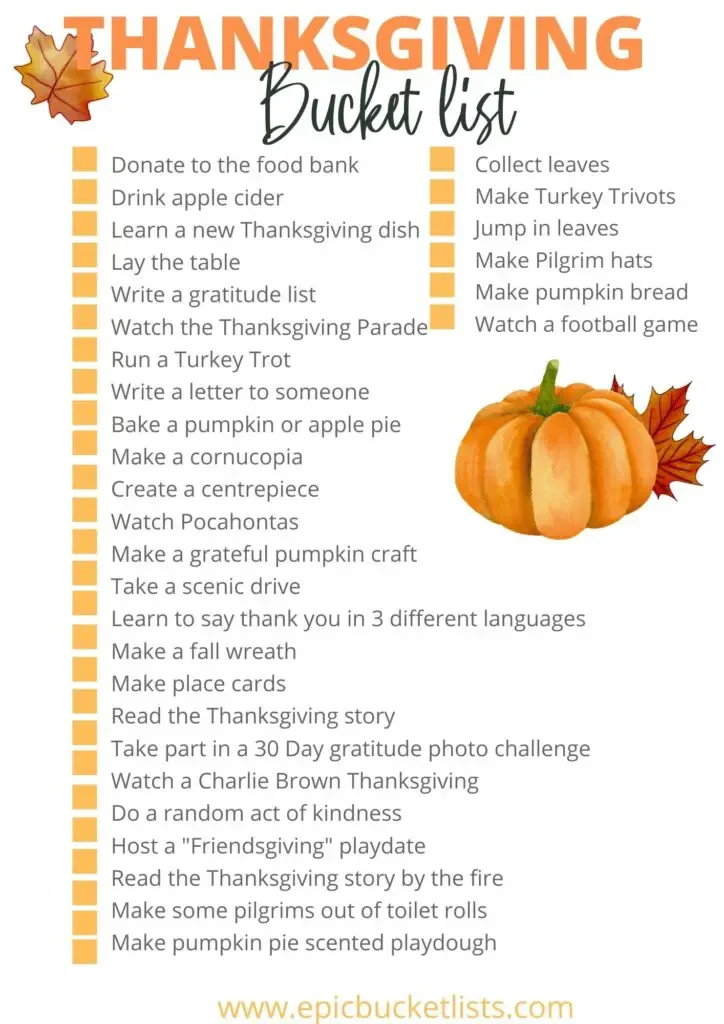 Download your PDF version of the Thanksgiving bucket list by clicking the link below that will take you to the PDF on a Google Drive.
More Epic Bucket Lists
The Ultimate Fall Bucket List: 65+ Fall Bucket List Ideas
October Bucket List – 31 Things To Do In October
Disney Movie Bucket List – 50 Must-Watch Disney Movies