There are tons of things to do in San Francisco! It is one of the most iconic cities in the world and this San Francisco Bucket List is packed with great ideas for your next visit.
The city has a rich history and culture, as well as some of the best restaurants, museums, parks, beaches, and attractions to explore.
With that said, it can be difficult to know where you should start when planning your visit. That's why we created this blog post: The Ultimate San Francisco Bucket List.
As well as the best places to visit in the city, I've also included some fun day trips you can take nearby in case you want to explore Northern California a bit more.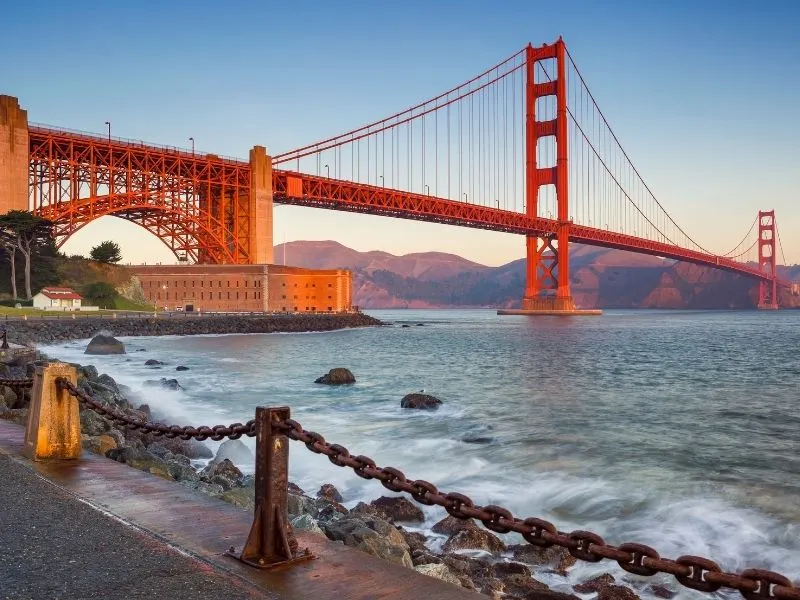 RELATED POSTS
San Francisco Bucket List Ideas
I've split this list of amazing things to do in San Francisco into a few parts.
You'll also find the must-see destinations, outings and day trips near the city and also the best places to eat and drink.
I've also listed the best parks to visit in San Francisco and the best cultural attractions in the city.
San Francisco Bucket List Must-See Attractions
Golden Gate Bridge
The iconic bridge is one of the most memorable structures in San Francisco.
It connects San Francisco's two largest neighborhoods, and it provides amazing views all around (especially at night). You can walk or bike across the bridge for free!
Alcatraz Island
This former federal prison has an interesting history to explore as well as beautiful scenery and a cool lighthouse.
Visitors must take a boat ride out to this island which takes about 25 minutes from Pier 33/34 near Fisherman's Wharf.
The Alamo Square Park
This park is famous for its Victorian architecture and beautiful views of the San Francisco skyline.
Fisherman's Wharf
This iconic tourist destination has many shops, restaurants, attractions (such as Segways), a cable car turnaround point on Powell Street, and Pier 39 with tons of sea lions to watch
Union Street shopping district
Grab your partner's hand (or not) and explore all that this lovely neighborhood has to offer from antiques shops to wine bars!
The street is lined with trees planted in 1906 on each side and features lots of cafes too.
Boat Tours
You can't come to San Francisco without taking one!
Whether you want to see Alcatraz Island up close (boat departs from Pier 33) or enjoy views of the city while at sea on an afternoon cruise with lunch included then these boat tours offer something for all ages and preferences.
Chinatown
The home of the fortune cookie is a must-visit destination when you are in San Fran.
Take in the sights, smells and amazing food while you people watch in this bustling neighbourhood.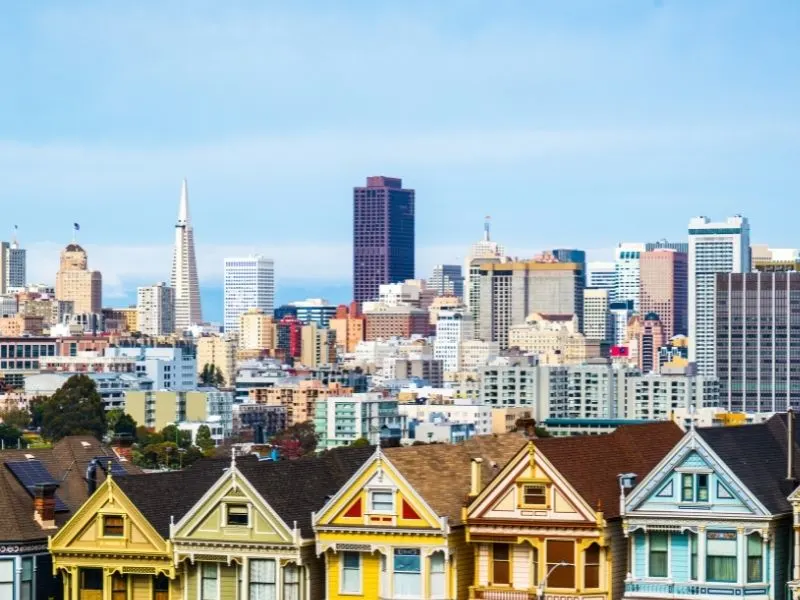 San Francisco Best Restaurants
La Taqueria
This is one of the most famous and well-known Mexican restaurants in San Francisco, with a stand on almost every block.
It's known for its burritos but they also have other delicious dishes like tacos, tamales, and more!
Blue Bottle Coffee
With locations all over San Francisco (and even Hong Kong), this coffee company offers amazing beans roasted right here in California that you can buy or drink at their shops scattered around town.
They offer so many different types of coffees from espresso to cold brew as well as pastries such as muffins and croissants.
Housemade Burger Bar
This chic burger joint is home to some of the best burgers you'll ever have in your life.
The menu offers all sorts of options so whether you want a classic grilled patty with cheese or something more adventurous like spicy buffalo chicken, this restaurant has it!
1760 House
If you need somewhere for dinner then look no further than this restaurant where they serve up delicious meals that will never disappoint.
There are plenty of gluten free and vegetarian options on hand too.
Cowgirl Creamery
This dairy store/ice cream parlor serves up tasty treats such as ice creams made from scratch using quality ingredients including organic eggs, fresh fruit purees and nonfat milk among other things.
They also offer a variety of sandwiches, salads and other snacks for those who need something to eat .
Bi-Rite Creamery
This ice cream parlor offers 20 flavors on any given day as well as dairy free options made with almond milk and vegan gluten free cones for all dietary needs.
It's located right in the heart of the Mission so it's not too hard to find!
Foreign Cinema
Located near Union Square, this restaurant serves up dishes that you won't soon forget such as crispy Brussels sprouts or grilled octopus served over polenta cakes.
The Slanted Door
If you want some Vietnamese food then look no further than this place which offers plenty of classic dishes such as shrimp with tamarind and crispy garlic or a clay pot rice dish for those who want something more comfortable.
The Grove
This restaurant is home to some of the best Mediterranean food in San Francisco where they serve up tasty favorites like falafel, hummus, gyros, shakshuka and their famous lamb cauliflower stew!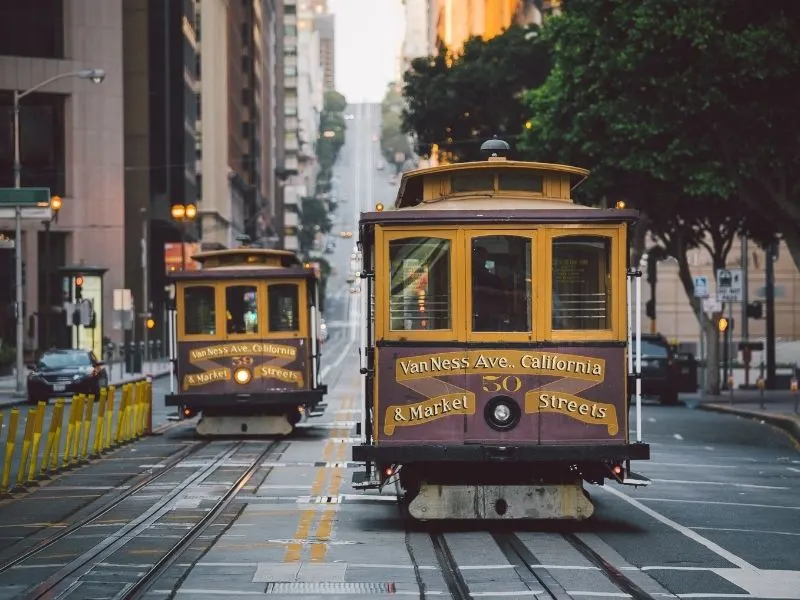 The Best Bars In San Francisco
Smuggler's Cove
If you're looking for an amazing experience then this place should be your first stop.
They offer drinks from all over the world making it easy to try new things that will impress even the most discerning palate while also serving up delicious bites to go along with them!
California wines as well as cocktails are also a huge focus here!
The Alembic
This bar serves up beers, wines and spirits with an emphasis on those that hail from the good old US of A.
They serve food too so it's worth popping in for one of their famous burgers or crispy fried chicken if you're feeling peckish.
Dirty Habit
If you want to try some craft beer then head over to this place which offers plenty of options like IPAs, pilsners and more.
There is delicious pizza served alongside your drinks making it easy for people who don't drink alcohol but still want something filling!
San Francisco Best Museums
Museum of Modern Art (MoMA) – This museum has a rotating installation showcasing modern and contemporary art from around the world, as well as an extensive collection.
Legion of Honor: If you want to explore some amazing pieces that are on loan from European museums or explore exhibits about different artists and styles then this is the museum for you!
Asian Art Museum: Located just off Nob Hill near Union Square, this museum features collections spanning across more than 5000 years with over 45000 works in its permanent holdings.
It also offers special exhibitions at least three times per year featuring new and recent acquisitions.
San Francisco Best Parks
Golden Gate Park
Not only does it have plenty of beautiful scenery but there's always something going on there too like museums, kite-flying at the windmill, music festivals and more
Dolores Park
Just a short walk from Mission Street lies this favorite spot for locals to enjoy sunny days.
Grab some food here or check out one of their many events that are sure to put you in a good mood!
Presidio National Park
This park is best known for its role during WWII as military barracks.
It is open to visitors who can take guided tours through restored buildings (such as The Barracks) and learn about interesting stories such as when Jello was invented while stationed there.
Angel Island State Park
Located about three miles from the City, this beautiful park offers incredible views of San Francisco's skyline and Bay Bridge.
There are plenty of things to see like a statue of Chinese revolutionary Dr Sun Yet Sen or hiking trails that lead up to the summit which is just over 400 feet high.
Ocean Beach Park
Located right near Golden Gate Park, Ocean Beach provides tons of space for people who are interested in sports like biking or running along its trails while enjoying views of San Francisco Bay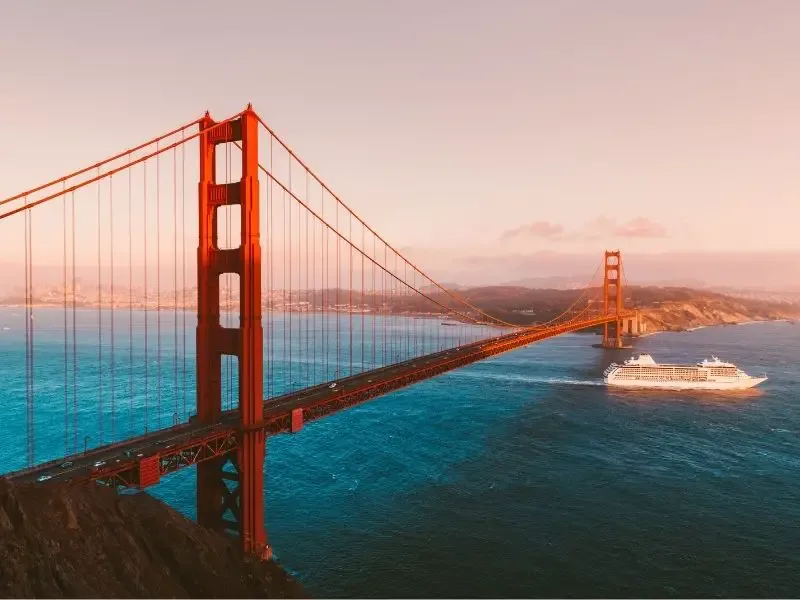 San Francisco Bucket List -Best Photo Spots
The Palace of Fine Arts: Originally constructed for the 1915 World's Fair, this beautiful building is now open to visitors who can explore its many rooms and halls.
Alcatraz Island: Although it closed in 1963, you can still take a boat ride out to see what life was like for those who were imprisoned there as well as some of the most popular tourist attractions in the city.
Twin Peaks: This peak offers a panoramic view of the east bay and looks over many neighborhoods such as Pacific Heights, Russian Hill, Nob hill, Marina District
Golden Gate Bridge Hike: For those seeking an adventure through some hills overlooking the bay bridge, this is the perfect spot!
The hike offers lots of photo opportunities and a great view for those who want to take in all that San Francisco has to offer.
Mount Sutro: This is another excellent place for an amazing view and it's less than 3000 feet, making it easier on those who don't have much time or energy but still want some of nature's beauty all around them.
There are also hidden artifacts left behind by settlers in this area so keep your eyes peeled while climbing if you're interested in learning more about history!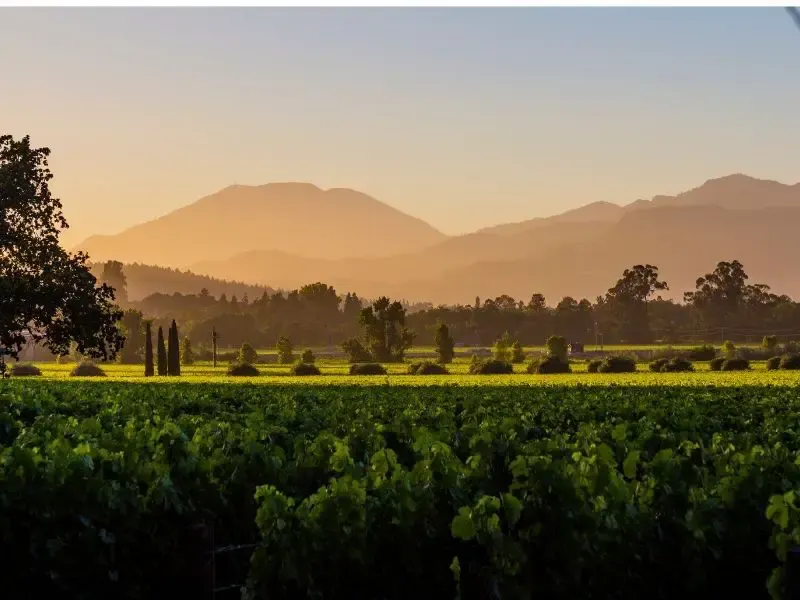 Day Trips From San Francisco
Cambria
If you're looking for a quiet, relaxing getaway then this is just the place. This coastal village offers up some of the most spectacular views as well as delicious food
Santa Cruz
A seaside town that's home to plenty of surfing opportunities and also provides scenic mountain view hikes such as Mount Madonna or Twin Lakes Trail!
There are tons of shops and restaurants in this area so if you want something more than nature it won't be hard to find here
Sonoma
Home to some of the most delicious wines in California, not to mention a variety of shops and restaurants too.
It's also home to tons of boutique hotels that will make you feel right at home so it's worth checking into one for your next vacation
 Yosemite National Park
A true gem!
You'll find plenty of breathtaking views including lush forests with cascading waterfalls along with giant sequoia trees that are more than 2000 years old.
This is an excellent place for those who love hiking or camping as well as exploring nature!
Muir Woods National Monument
This forest is one of the most beautiful destinations in all of California, and you don't have to go far from San Francisco.
It offers many hiking trails, scenic views, and a chance for some serene contemplation as you walk amongst giant trees that are hundreds or even thousands of years old (depending on which trail you go on).
Mendocino
This secluded area is perfect for those who need some peace and quiet. Y
ou'll find a variety of different hikes, plenty of beaches to enjoy and also great seafood!
Napa Valley Wine Tour
If you want quality time together then what better way than sipping some delicious wine while hearing about its history?
California wines have been grown here since 18th century so it would be a shame to come here and not go on a wine tour!
More Epic Bucket Lists
The Ultimate National Park Bucket List
Disney Bucket List: 24 Must-Do Walt Disney World Activities
London Bucket List: 60+ Things To Do In London