The Ultimate Best Friend Bucket List
One of the best things about summer is spending time with your best friend without a care in the world.
Whether you are hiking together, swimming, or just hanging out on the porch, making this summer a bucket list memory with your BFF is guaranteed to be a blast!
This list is sure to give you plenty of ideas to get started so that you can make plans to have the best summer ever.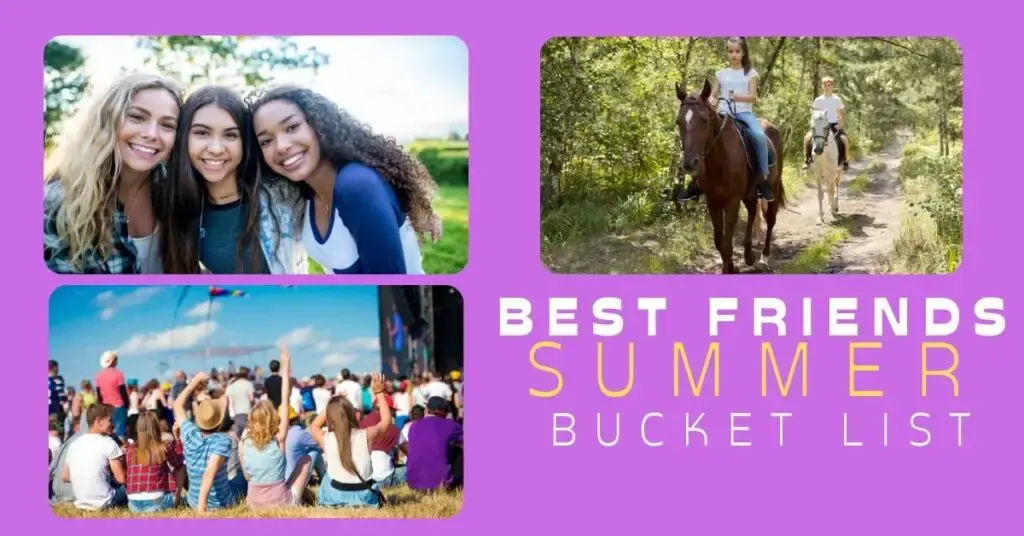 This post may contain affiliate links. Please read my Disclosure for more information
MORE EPIC BUCKET LISTS
Senior Year Of College Bucket List -50 Things To Do Before You Graduate
What Is A Best Friend Summer Bucket List?
On this site, we already have an epic Best Friend Bucket List but summer really needs its own list of fun things to do.
This list of best friend summer bucket list ideas is a list of epic things to do with your BFF during your summer break- your own personal plan of activities you want to complete before fall.
Having a list of fun activities you want to do together this summer can help you make the most of every minute.
Ready? Let's get started making the summer bucket list with your best friend.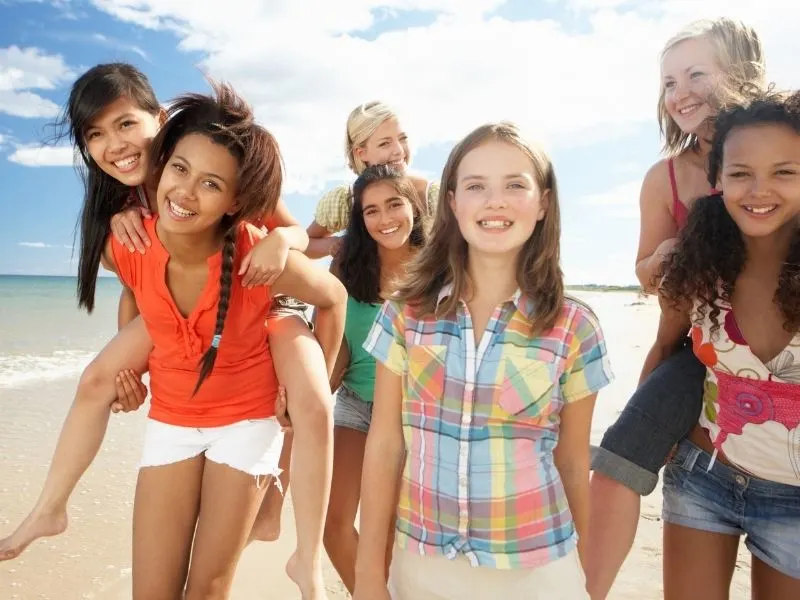 50 Best Friend Summer Bucket List Ideas
Go hiking and explore a new area
Have a picnic in the park
Go swimming at night
Have a water balloon fight
Make s'mores on a bonfire
Have a crafting day
Play beach volleyball
Dye your hair a crazy color (non-permanent)
Go To A Drive-in Movie
Stay up all night and watch the sunrise
Have a sleepover in the backyard, under the stars
Take a day trip to somewhere you have never been before
Watch fireworks
Go to a music festival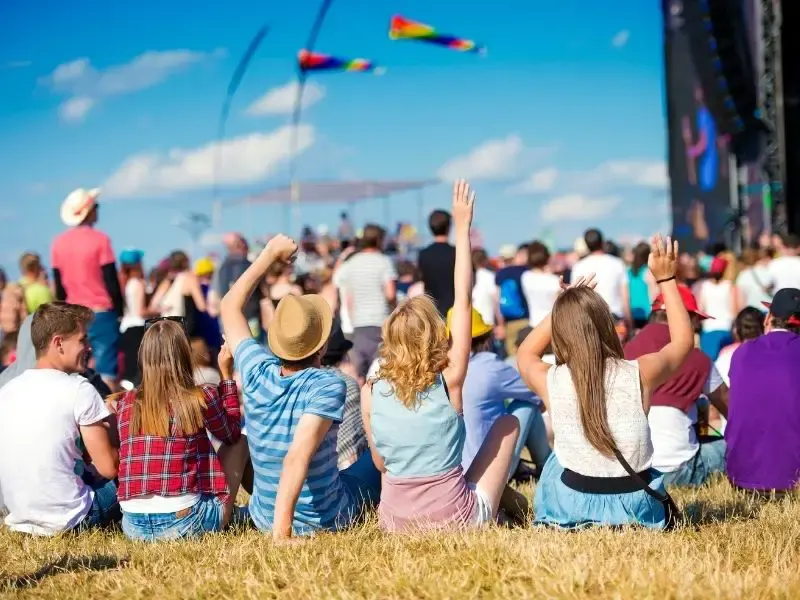 Spend the day at a fun amusement park
Swim in the ocean
Plan a spa day together
Lay out by the pool all day
Get your hair and make-up done
Take a train into the nearest city and do some sightseeing
Go horseback riding
Take a road trip
Go out for ice cream
Sit on a patio and watch the sunset
Go roller skating
Get a manicure and pedicure
Go camping
Shop in every second-hand book in town
Go out dancing until dawn
Give each other make-overs
Binge watch a whole tv series
Spend the day bike-riding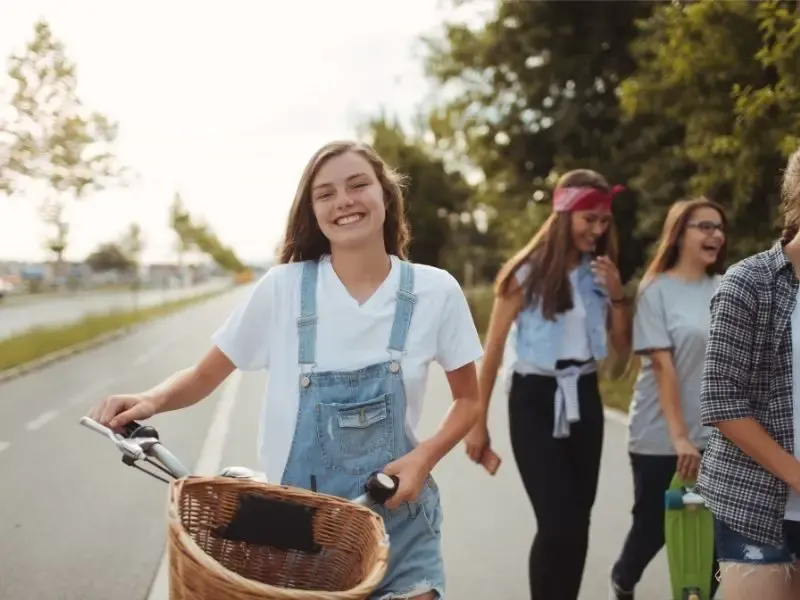 Ride a rollercoaster
Take a boat ride
Read a book together
Spend the day at a water party
Get lunch from a food truck
Take an outdoor yoga class
Go to a bbq/cookout
Catch a baseball game
Visit a street festival
Go bowling
Take a class together (cooking, painting, ceramics etc)
Visit the local farmer's market and grab lunch
Pick strawberries at a farm
Go thrifting at yard sales
Start an Etsy store together
Have breakfast outdoors
Bake an epic cake together
Make a scrapbook of your summer adventures
Best Friend Summer Bucket List – Final Thoughts
What do I do in the summer with my best friend? If you have asked yourself that question then I hope that you are asking it no more!
This list has tons of really fun summer bucket list ideas for best friends to make memories and share the warm weather together.
Summer always goes by way too fast so why not make the most of it by checking off everything on your summer bucket list this year?
More Fun Bucket Lists For Friends
Best Friend Bucket List: 75+ Things to Do Together
The Ultimate Summer Bucket List: 80+ Summer Bucket List Ideas
60+ High School Bucket List Ideas to Do Before You Graduate