Get ready for some summer fun for the whole family with this fantastic toddler summer bucket list. 
From fun ways to spend quality time together to simple and frugal ways for whiling away the hot summer days, we have it all on this fun list. 
If you are the parent of a 1 to 4-year-old, you know that keeping them busy is a full-time job. You want to make special memories and keep them occupied while engaging their minds and bodies on a daily basis. 
That;'s where these fantastic summer bucket list activities come in. By using this summer "to-do list", you will make the most of the long summer days (and nights!). 
Don't forget to grab the free printable summer bucket list at the bottom of the page so you can check off the ideas as you go!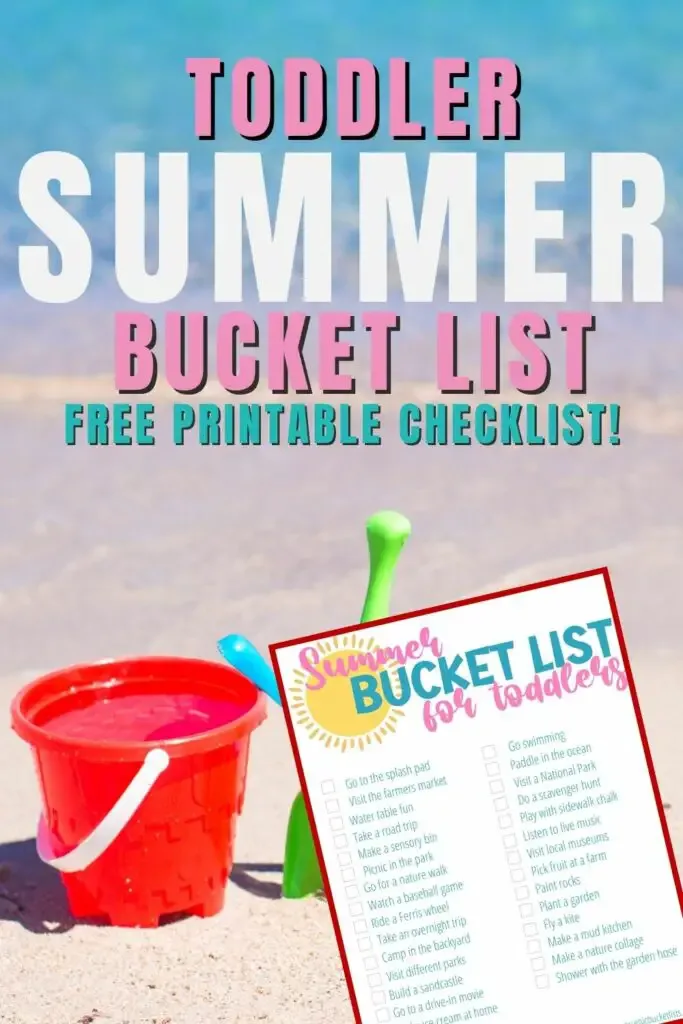 This post may contain affiliate links. Please read my disclosure for more information
MORE SUMMER IDEAS FOR FAMILY FUN
Family Summer Bucket List:19 Fun Family Summer Activities
The Ultimate Summer Bucket List: 80+ Summer Bucket List Ideas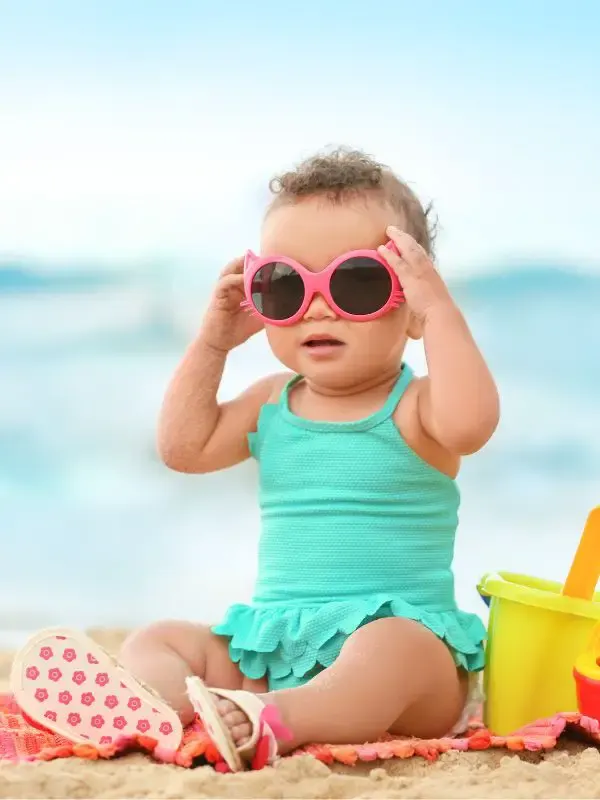 The Ultimate Summer Bucket List For Toddlers
Make family memories with these fun summer bucket list ideas. The toddler years may be tough but they are also so much fun! 
This list of fun activities is packed with ideas to entertain young children over the summer break.
Although we've created this list for kids ages two to five, the best part is – even adults and older children will enjoy them too! 
Read on for all the great ideas and start making your own summer bucket list!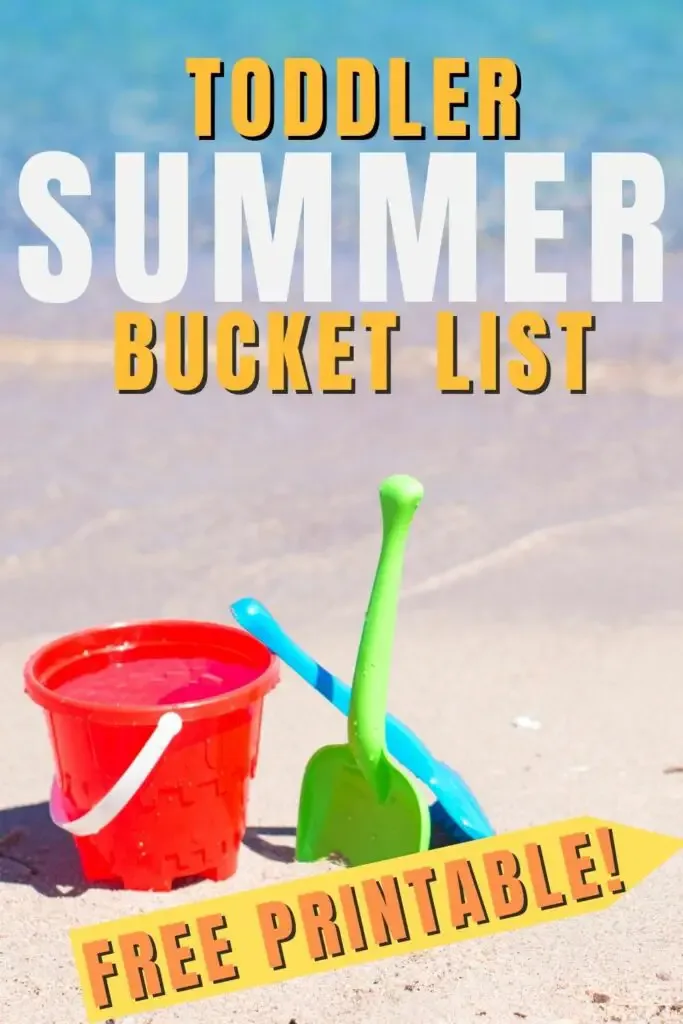 Great Outdoor Fun Ideas For The Best Summer Ever
Below you will find out favorite outdoor activities for your family bucket list this summer. 
Bear in mind that little kids don't have the longest attention spans so many times an activity won't last as long as you hope for! 
The thing to do is have a bunch of different options up your sleeve to keep them busy. 
Here's to a great summer! 
Take a road trip and play classic games like I-spy or count the colored cars. 
Spend the afternoon at the splash pad
Have lunch at your local farmers market
Bring the water table into the backyard and spend the afternoon splashing around
Make a sensory bin with water beads and small toys
Picnic in the park
Take a nature walk and collect acorns
Watch a baseball game
Go on the Ferris wheel at the local amusement park
Take an overnight trip somewhere fun (even if it's visiting grandparents!)
Spend the night camping in the backyard
Visit as many different parks as possible
Build a sandcastle
Go to a drive-in movie
Make homemade ice cream in a bag at home 
Visit the animals at your local petting zoo
Go swimming
Paddle in the ocean or lake
Visit a National Park
Do a nature scavenger hunt
Create art with sidewalk chalk
Go to a park to listen to live music
Visit as many local museums as possible
Visit your local farm and pick seasonal fruit
Hunt for rocks then paint them
Learn to grow flowers
Fly a kite
Make a mud kitchen 
Make collages out of things you find in nature
Cool down old school with the garden hose on hot days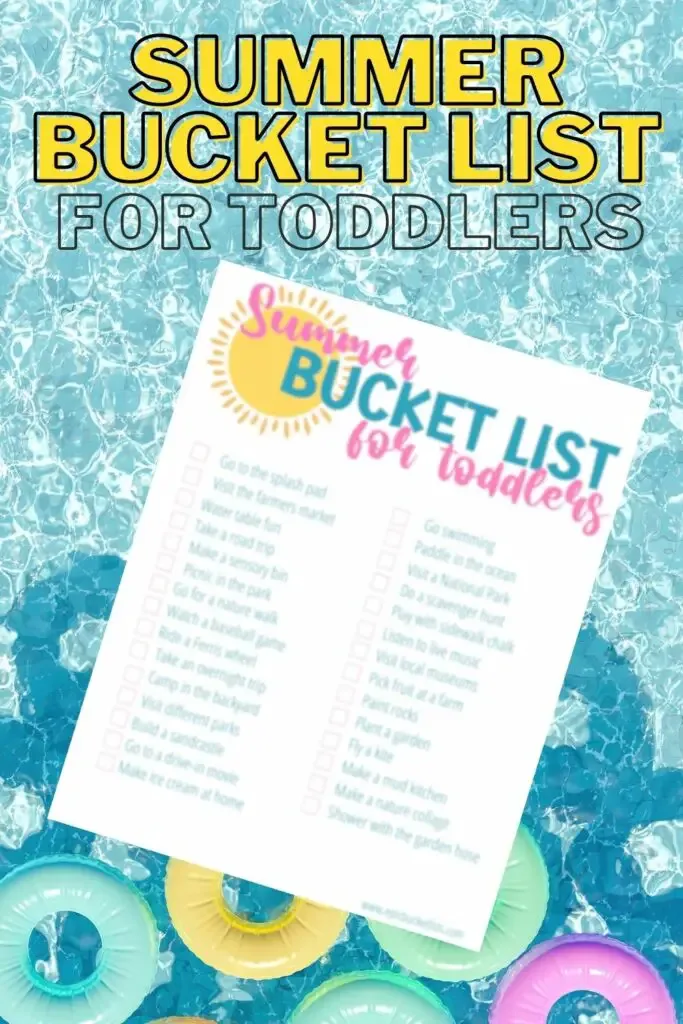 Indoor Activities For Rainy Days
If the weather isn't cooperating, all is not lost! Below you will find a fun list of ideas for those rainy days when going out isn't an option. 
Although you might try and brave the rain for a "jumping in puddles" session, if you want to stay indoors, you will love this list of activities. 
Go to an indoor playplace or soft-play centre
Make a pillow fort in the living room
Make sensory bottles with glitter and water
Make your own playdough
Play educational video games together
Watch some fun summer movies 
Have a board game marathon
Make shops out of empty cardboard boxes
Have a dance party at home 
Take an online class with Outschool
Attend story time at your local library
Make your own fruit salad
Make popsicles
Go to the airport and watch the planes take off and land
Have a bath in the dark with glow sticks 
Download A Free Printable Bucket List of Fun Summer Activities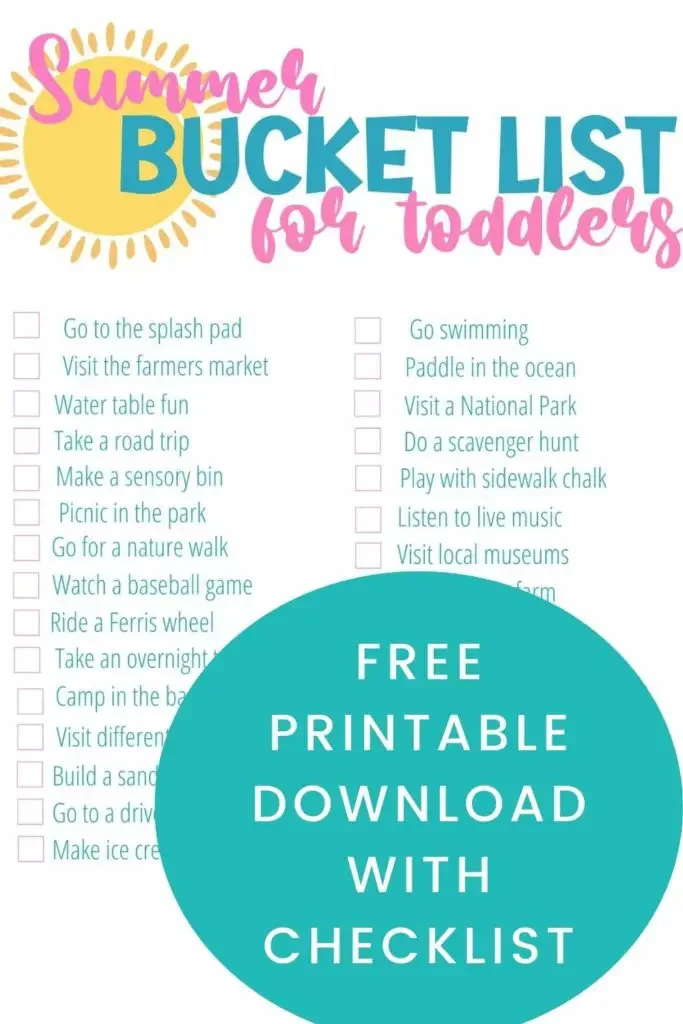 Get these activities on your summer schedule with ease by downloading and printing this great list of experiences.
It will make filling the long summer vacation days easy! 
To get the free summer bucket list for toddlers, just click the link below: