This list of the most romantic places to get married in the USA is bound to get you in the mood for love.
The US is home to some of the most romantic getaways in the world.
Whether you're looking for a quiet escape or a lively destination full of activities, these ten places will have you dreaming of Valentine's Day all year long.
It's every women's (and some men's) dream to have their wedding in an idyllic setting and for most of us, idyllic settings aren't right around the corner.
Add the perfect honeymoon to this scenario and you looking at some major expenses, between shipping your guests to the wedding and getting you and your spouse off on a honeymoon.
This list of the most romantic wedding destinations in the USA are the perfect solution as they double as a beautiful honeymoon destination too.
10 Most Romantic Places To Get Married In The US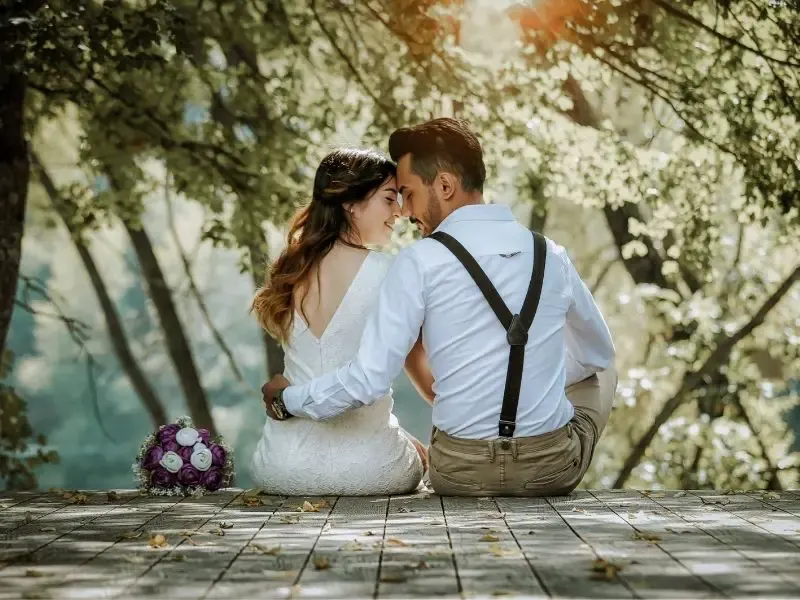 There is something to be said for a location where you can have the perfect wedding and honeymoon in the same area.
Here are some of the best places in the U.S. where you can have both a great wedding and a romantic honeymoon.
Fairlawn Mansion: Superior, Wisconsin
Fairlawn Mansion is a beautiful, Queen Ann Victorian-style mansion and museum that overlooks Lake Superior.
This 42-room mansion was built in 1890 and has Victorian-style furnishings. Couples who would like to be married here may use either the formal parlor or the grand staircase and main landing for their wedding. Guests can even have a tour of the mansion that comes with your wedding package.
This part of Wisconsin is great for a romantic getaway. Couples that have just been married can enjoy the concrete statues of a 1901 wedding in the outdoor Wisconsin Concrete Park. Boat tours from nearby Bayfield can take you to the Apostle Islands of Lake Superior.
These islands are famous for their beautiful cliffs and Sea Caves. Honeymooners wishing to tour the Sea Caves can take guided kayak tours of them.
Castle in the Clouds: Moultonborough, New Hampshire
Castle in the Clouds is a gorgeous mansion in the Ossipee Mountains,  within a 6,000-acre estate. The mansion has a breathtaking view of Lake Winnipesaukee and the surrounding mountains. Whether you are looking for an intimate wedding or a large wedding, Castle in the Clouds can accommodate you.
Lake Winnipesaukee is the largest lake in New Hampshire. Its name means "smile of the great spirit" in the language of the Algonquin Indians. There is no need to leave the area for your honeymoon if you have your wedding at Castle in the Clouds. Lake Winnipesaukee is a great spot for a romantic getaway.
Couples can take a cruise on the lake from Weirs Beach, stroll the boardwalk or even go horseback riding through the many trails in the area. The lake has many islands to explore while kayaking or canoeing. If you are lucky enough to have your wedding here in the fall, you will see the bright orange, red and yellow foliage that New England is famous for.
Faith Chapel: Jekyll Island, Georgia
Faith Chapel was built in 1904, on a peaceful island off of the Georgia coast. On Jekyll Island, couples can have a Southern Georgia-style wedding within walking distance of the beach. This chapel features two stained-glass windows, one of which is authentic Louis Tiffany.
Jekyll Island is part of the subtropical Golden Isles. It was once home to some of the wealthiest men in the world. You can enjoy a very luxurious honeymoon here. With miles of sandy beaches and several Oceanside resorts, Jekyll Island may just be the perfect place for a honeymoon.
Couples can take tours by tram to the Rockefeller, Mistletoe, and Dubignon cottages as well as Faith Chapel.
There are also causeways leading off of the island that leads to St. Simms Island, Sea Island, and Brunswick. In Brunswick, you can see the Spanish-moss-covered Oak Trees that are synonymous with Georgia.
Fern Grotto: Kauai, Hawaii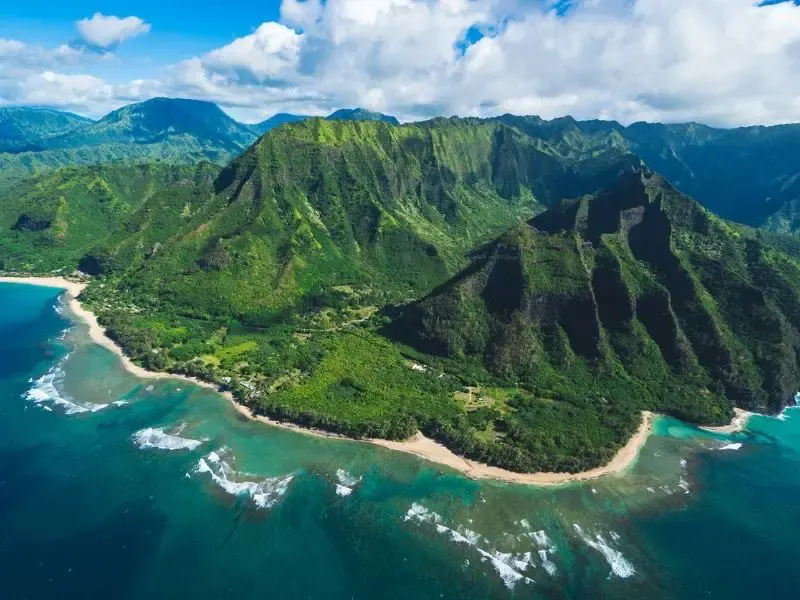 Hawaii is one of the most romantic places to get married in the US.
Fern Grotto is a gorgeous cave that is dripping with bright green ferns. There is also a 50-ft. waterfall that pours down from the top of the cave. This cave is a perfect place for an adventurous couple to have their wedding.
The only way to access the Grotto is by boat, so be sure to warn your wedding guests.
If you decide on a wedding in Hawaii, there is no need to leave for your honeymoon. The island of Kauai has plenty to offer newlyweds.
The entire island is filled with exotic plant life, hence the nickname the "Garden Island."
There are also several natural bathing pools around the Fern Grotto, and you can't beat the pristine beaches of Hawaii when you want to relax.
For the rest of your honeymoon, make sure to check out our Hawaii Bucket List, packed with 80 Things To Do In Hawaii. 
Chicago, Illinois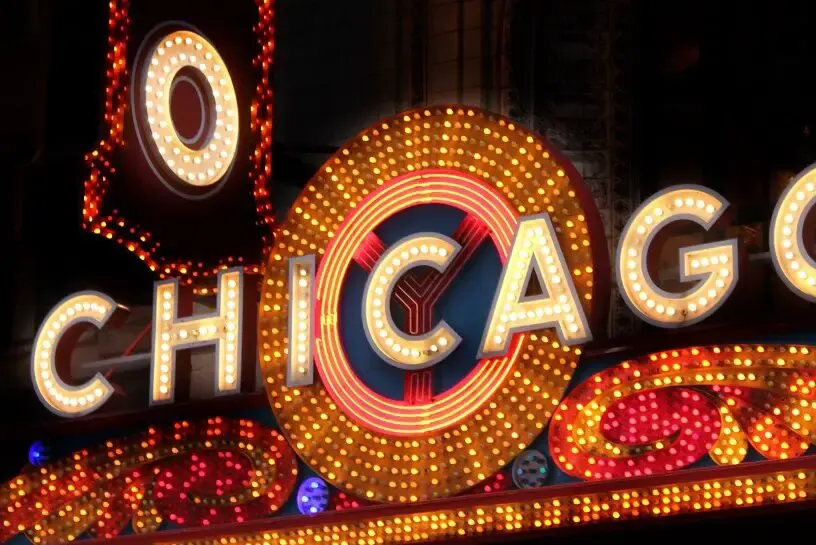 Chicago is a city that offers everything. Newlyweds can stroll the boutiques of Michigan Avenue and Oak Street, pop into River North's galleries, ride the Ferris wheel and embark on a tour of the city from Navy Pier, go to the city's many beaches, pop into Pizzeria Uno for deep-dish pizza or dine at Iron Chef, Rick Tramonto's restaurant Tru.
We have so many fun ideas for you on our Chicago Bucket List. 
The easiest way for newlyweds to explore the city is neighborhood by neighborhood. The city also offers various tours by bus. Some of Chicago's more prominent neighborhoods are the Gold Coast, Lincoln Park, the Magnificent Mile, Old Town, River North, and Streeterville.
Honeymooners can go on bus tours through the city or navigate Chicago on their own.
Savannah, Georgia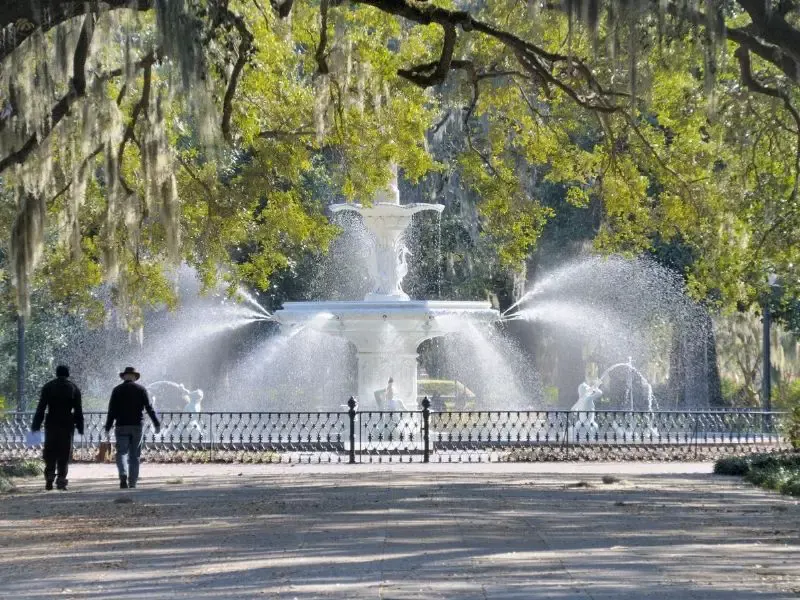 Savannah is one of the most understated and beautiful places to visit in the USA. It is big on charm and hospitality just like its inhabitants.
Whether taking in the scenery from a trolley car or riverboat cruise to dining at the Lady and Sons, life's simpler pleasures and the art of taking things slow will be top of mind.
The antebellum mansions set in streets lined with Spanish moss are a must-see too.
Savannah's romanticism is definitely something you and your wedding guests won't forget in a hurry. Newlyweds can't go wrong with romance and southern hospitality.
New Orleans, Louisiana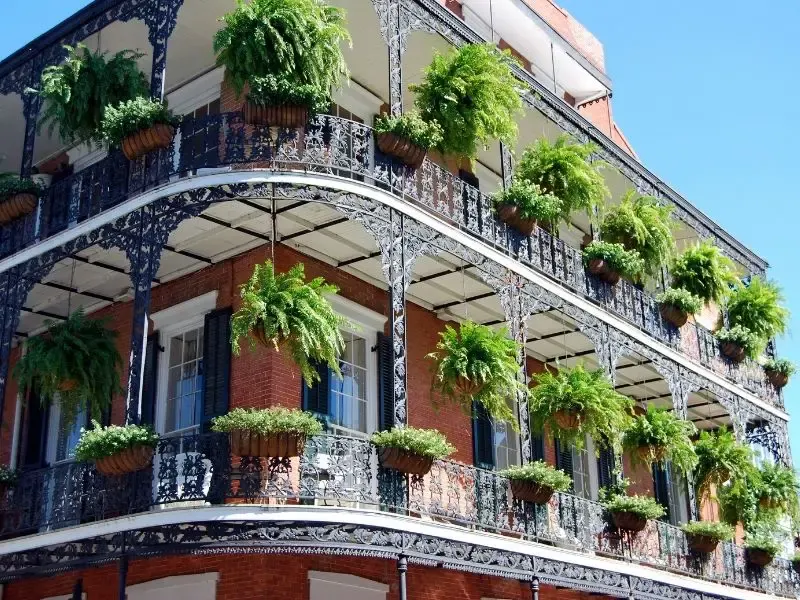 New Orleans has more to offer than Bourbon Street and Mardi Gras.
Emeril Lagasse helms award-winning restaurants, but newlyweds don't have to worry about spending a lot of money for a good meal. They can enjoy beignets with coffee at Cafe du Monde or eat the city's famous po-boys.
Honeymooners will enjoy looking at stately mansions in the Garden District, strolling along the Riverwalk, listening to jazz and zydeco at Snug Harbor, or watching street performers in Jackson's Square.
New Orleans is all about good times, terrific food, and great memories. Locals love their city and will make sure honeymooners love it too. For newlyweds that don't know where to start, New Orleans Online has a romantic itinerary for couples here.
Don't forget to take our New Orleans Bucket List with you and hand out copies to your guests!
San Francisco, California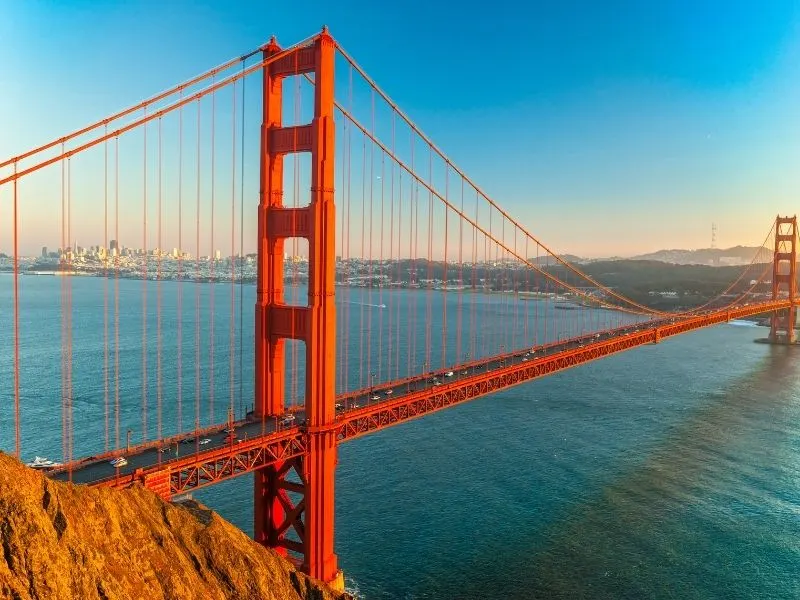 Alcatraz and the Golden Gate Bridge are in San Francisco, but newlyweds should go for the great seafood, distinct neighborhoods, and a great nightlife. Chinatown and Fisherman's Wharf are favorite destinations for locals and visitors alike. Nob Hill has old mansions, upscale restaurants, and high-end hotels.
Make sure to check out our Epic San Francisco Bucket List  for the must-do sights & attractions. 
Napa Valley
The city is also close to Napa Valley, you can enjoy lots of fun wine tastings in the surrounding areas. San Francisco is a city where newlyweds should peel back all of its layers to discover everything the city has to offer.
Around the World at Disney World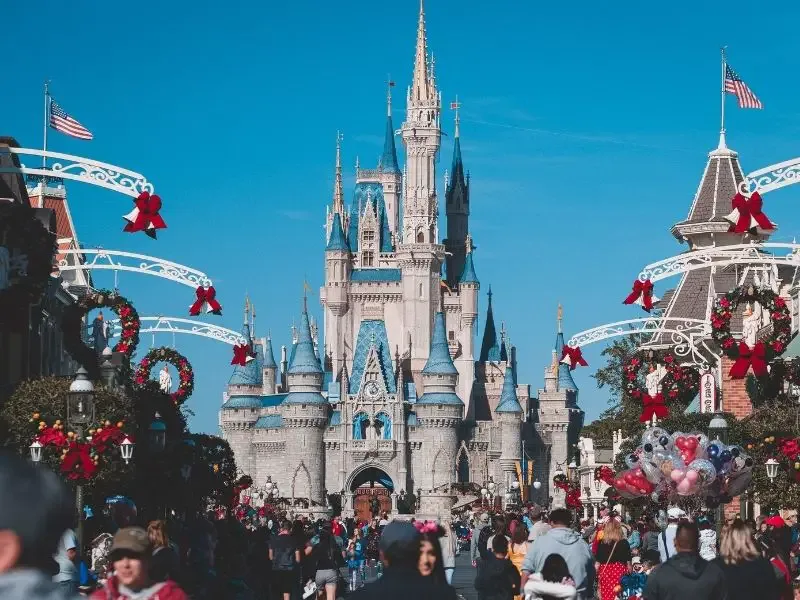 The phrase "the happiest place in the world" is true for kids and honeymooners alike. While Orlando's major theme park is famous for catering to children, Disney World has very grown-up activities for newlyweds looking to relax after riding Space Mountain and the Rock 'n' Roller Coaster all day.
Disney World has various types of lodgings at different price points to accommodate everyone. There are even perks for staying in their resorts such as complimentary airport and resort transportation and extended park hours.
Honeymooners can catch a Cirque du Soleil show and broadway-inspired shows. In addition to the shows, the parks have plenty of shopping and terrific restaurants.
Epcot Center has pavilions centered on international themes, so newlyweds can travel around the world without needing a passport. They can visit Canada, China, France, Germany, Italy, Mexico, Morocco, Norway, and the United Kingdom.
They have managed to replicate historic landmarks from each country and what is more romantic than taking a picture of the Eiffel Tower and strolling in Saint Mark's Square on the same day?
10 Most Romantic Places To Get Married In The US – Final Thoughts
If your looking for a great place for your wedding where you can also spend your honeymoon, you'll love this list of the most romantic places to get married in the US.
You never know you may find the place where you'll spend some of the happiest moments of your life.