Are you looking for some fun things to do as a family this summer? This family travel bucket list is packed with great ideas.
Maybe you want to compile a list of must-do travel experiences that the whole family can enjoy.
This family travel bucket list is a compilation of activities and places that everyone should experience at least once in their lifetime.
These can be anything from visiting famous attractions, to hiking the Appalachian Trail, to visiting theme parks all across the United States.
Whether you are traveling with children or adults, these are all experiences that can be enjoyed together.
Here is our family travel bucket list of 20 ideas that will help steer you in the right direction for your family's next adventure.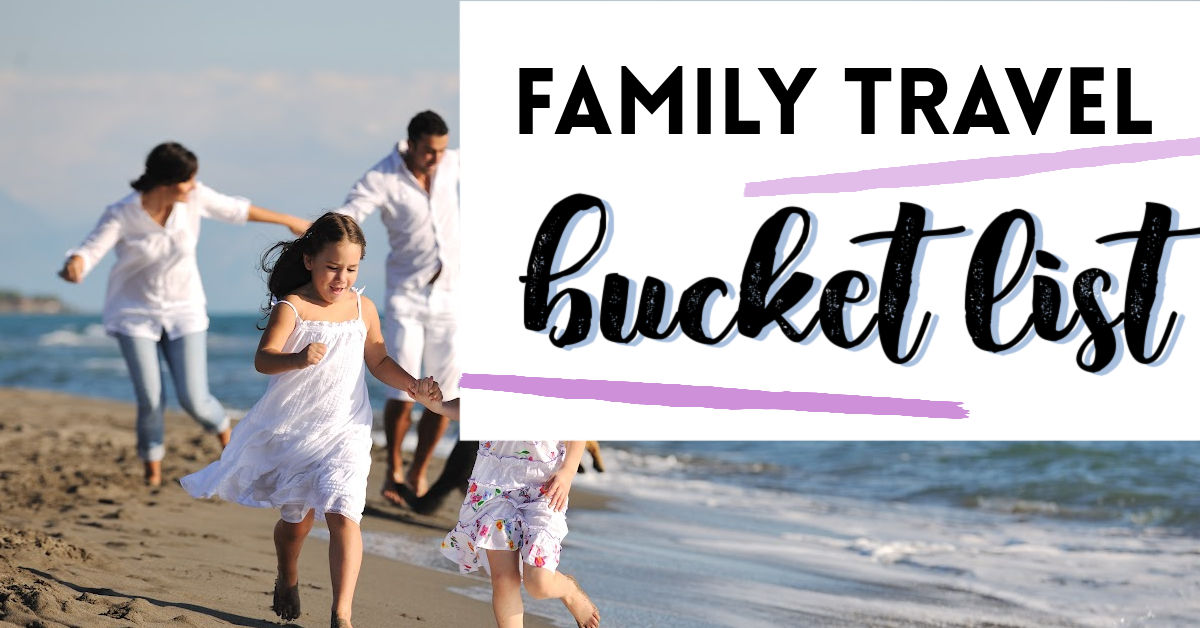 More Fun Travel Bucket Lists
Travel Bucket List Ideas:Top 50 places everyone must visit in their lifetime
Hawaii Bucket List- 80 Things To Do In Hawaii
How To Create A Family Travel Bucket List
There's no right or wrong answer when it comes to compiling a family travel bucket list, but some essential items on any list should be destinations that are new to you and that appeal to your interests.
Include places where you can explore, eat fantastic food, take in stunning views and relax in unique settings.
Once you've got a good start on your list, start thinking outside the box about where to go next – the possibilities are endless.
20 Ideas For Your Family Travel Bucket List
There's no one right way to travel, and what works for one family may not work for another. That said, here are some tips from a family travel expert on creating your own bucket list of destinations perfect for your clan.
Start by narrowing it down to specific places or regions you're interested in visiting, then think about what activities or experiences you'd love to see there.
Below are some ideas to get you started:
1. Swim in the Ocean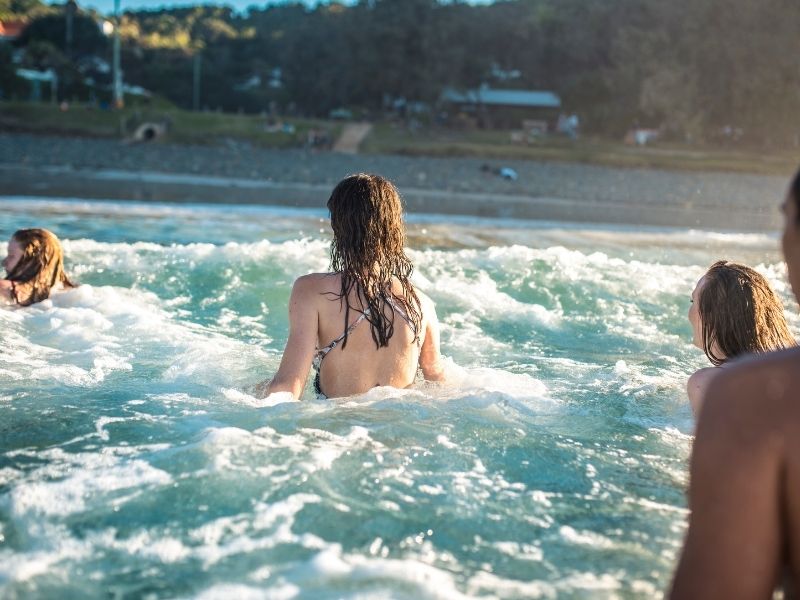 Every family should make it a priority at some point to see the ocean while their kids are growing up. Once you're there, swim in the ocean, make a sandcastle, collect seashells, and breathe in deeply the saltwater air.
Swimming in the ocean is a fun way to cool off on a hot day, and it can be a source of relaxation and peace. Ocean swimming is also great for your health and can actually be a great workout.
2. Drive-Up into the Mountains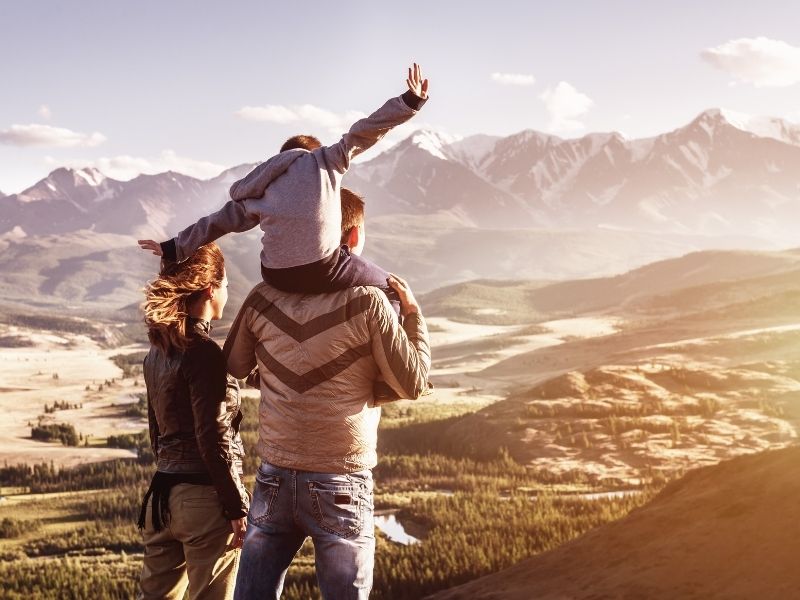 There are several majestic mountain ranges that are scattered all throughout the country that you can choose from. And it's up to you whether you choose to hike one or make the time to drive up into them.
Even if your kids are quite small, you can enjoy a hike up to the top of a large hill or small mountain.
3. Make a Summer Out of Visiting National Parks