Are you looking for some fun things to do as a family this summer? This family travel bucket list is packed with great ideas.
Maybe you want to compile a list of must-do travel experiences that the whole family can enjoy.
This family travel bucket list is a compilation of activities and places that everyone should experience at least once in their lifetime.
These can be anything from visiting famous attractions, to hiking the Appalachian Trail, to visiting theme parks all across the United States.
Whether you are traveling with children or adults, these are all experiences that can be enjoyed together.
Here is our family travel bucket list of 20 ideas that will help steer you in the right direction for your family's next adventure.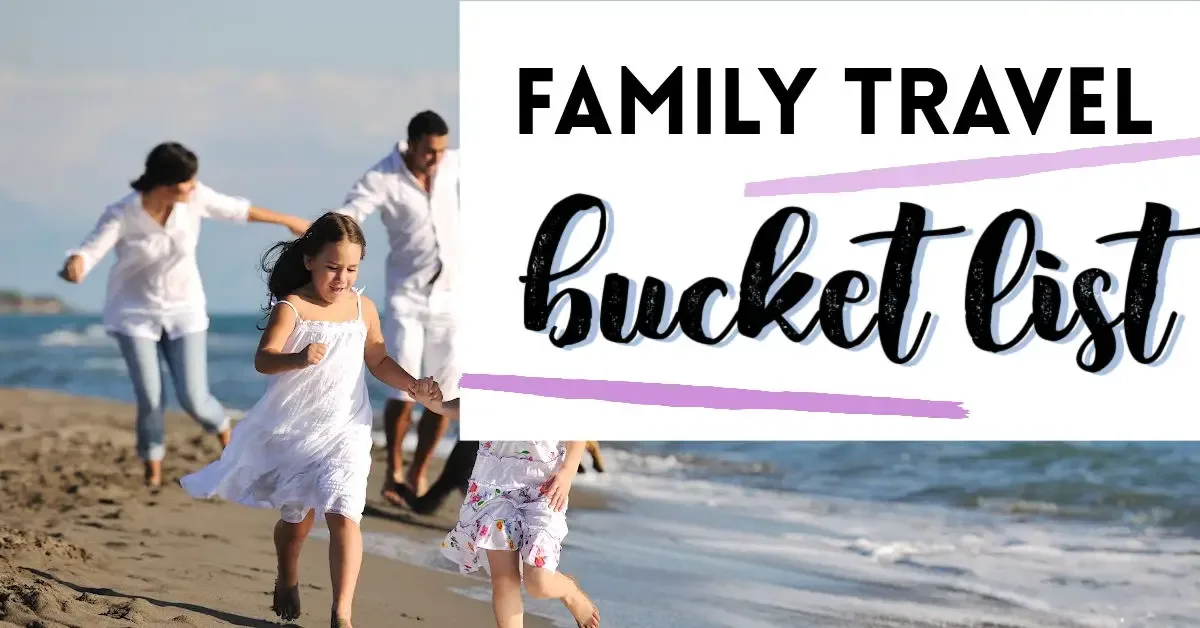 More Fun Travel Bucket Lists
Travel Bucket List Ideas:Top 50 places everyone must visit in their lifetime
Hawaii Bucket List- 80 Things To Do In Hawaii
How To Create A Family Travel Bucket List
There's no right or wrong answer when it comes to compiling a family travel bucket list, but some essential items on any list should be destinations that are new to you and that appeal to your interests.
Include places where you can explore, eat fantastic food, take in stunning views and relax in unique settings.
Once you've got a good start on your list, start thinking outside the box about where to go next – the possibilities are endless.
20 Ideas For Your Family Travel Bucket List
There's no one right way to travel, and what works for one family may not work for another. That said, here are some tips from a family travel expert on creating your own bucket list of destinations perfect for your clan.
Start by narrowing it down to specific places or regions you're interested in visiting, then think about what activities or experiences you'd love to see there.
Below are some ideas to get you started:
1. Swim in the Ocean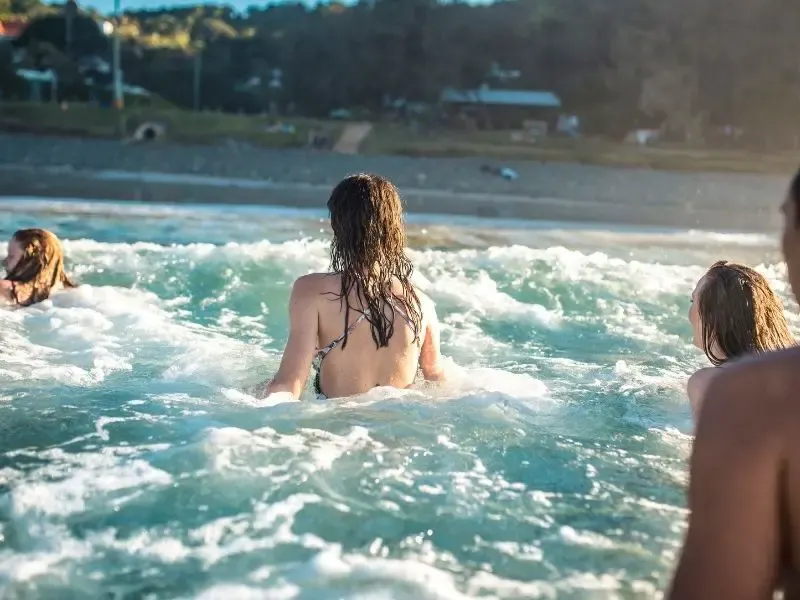 Every family should make it a priority at some point to see the ocean while their kids are growing up. Once you're there, swim in the ocean, make a sandcastle, collect seashells, and breathe in deeply the saltwater air.
Swimming in the ocean is a fun way to cool off on a hot day, and it can be a source of relaxation and peace. Ocean swimming is also great for your health and can actually be a great workout.
2. Drive-Up into the Mountains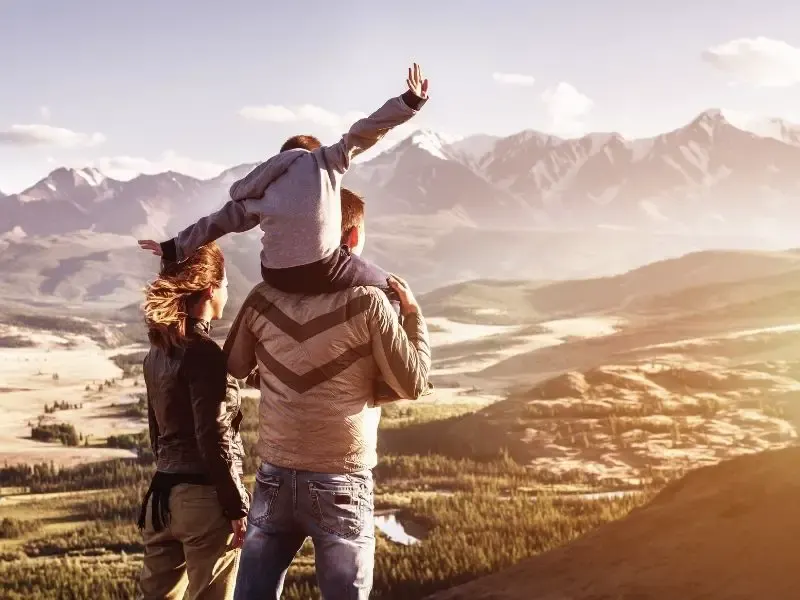 There are several majestic mountain ranges that are scattered all throughout the country that you can choose from. And it's up to you whether you choose to hike one or make the time to drive up into them.
Even if your kids are quite small, you can enjoy a hike up to the top of a large hill or small mountain.
3. Make a Summer Out of Visiting National Parks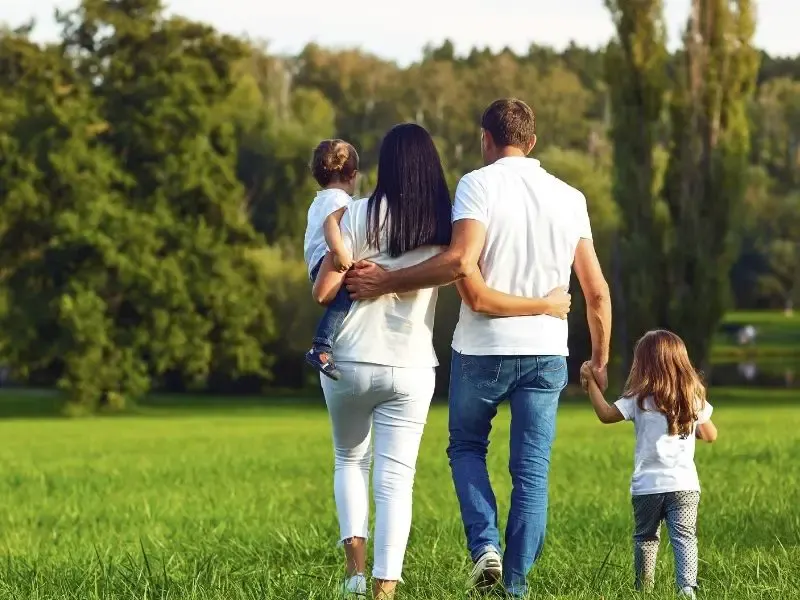 For those of you that are able to get a couple of weeks off work, choose two or three national parks that your family can visit.
Besides hiking and taking in the amazing scenery, perhaps your family can give horseback riding or whitewater rafting a try?
Here is  The Ultimate National Park Bucket List to give you some ideas.
4. Don't Drive Past the Roadside Attractions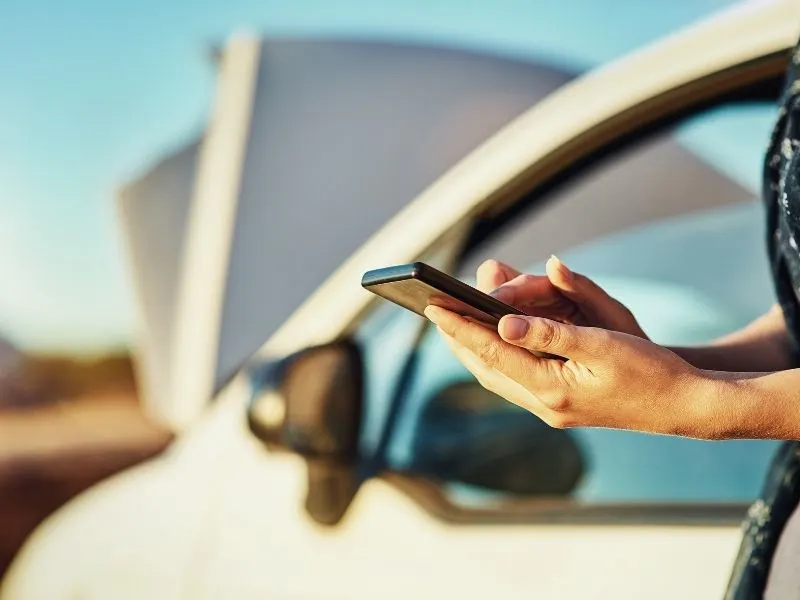 Even when you have a long drive ahead and your destination is your primary focus, don't make the mistake of passing up every sign that has a roadside attraction on it.
While you can't stop for all of them, you may get to see something really cool and it's a perfect chance for your kids to run around and stretch their legs.
Here are some of the craziest roadside attractions in the USA:
Cabazon Dinosaurs; Cabazon, CA
Carhenge, Alliance, Nebraska (yes, it is exactly like Stonehenge but it is made out of old cars).
Miles the Monster; Dover, DE
Jolly Green Giant; Blue Earth, MN
World's Largest Garden Gnome; Kerhonkson, NY
5. Go Kayaking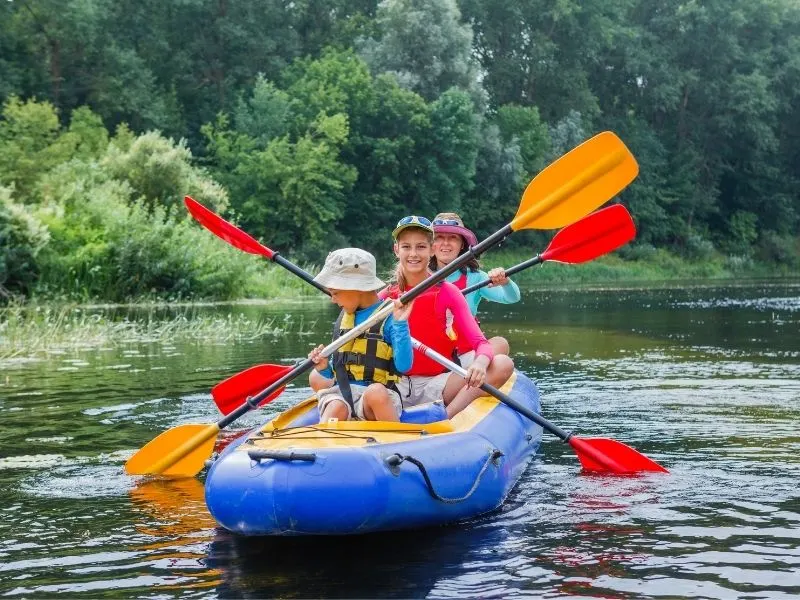 Kayaking is a great activity to do with kids because it teaches them how to be in control of a vessel and work together as a team. It also gets them outside and active, which is always good. Kayaking can be enjoyed on flat water or in whitewater rapids, so there is something for everyone.
Kids as young as 4 years old can participate, with some instruction. And, best of all, kayaking is affordable and easy to learn.  It's good exercise and it's always exciting to see what's waiting just around the next bend.
6. Visit an Aquarium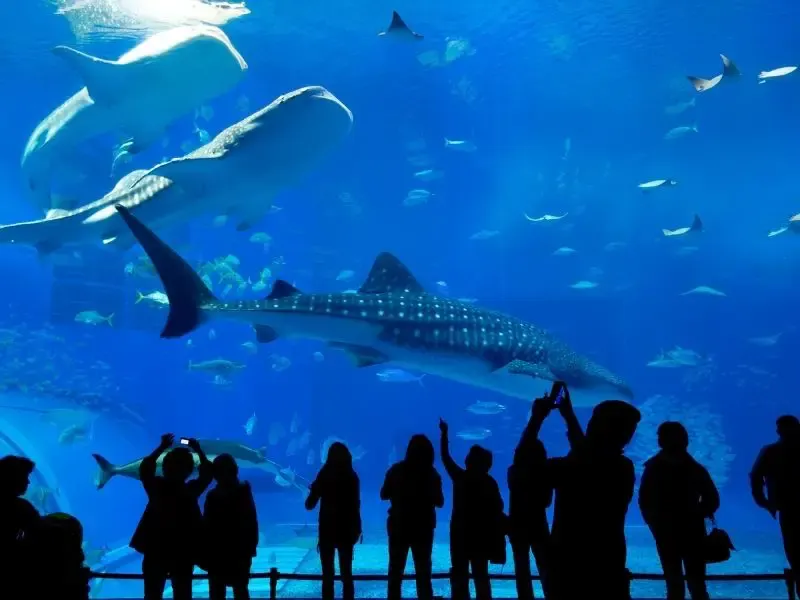 Although a bit pricey, especially for families that have a lot of kids, aquariums are where your family can watch in amazement wildlife that they wouldn't normally get to see.
There are aquariums all over the country all with different things to see. Not only is a visit to the aquarium fun, it is also educational.
7. Go Geocaching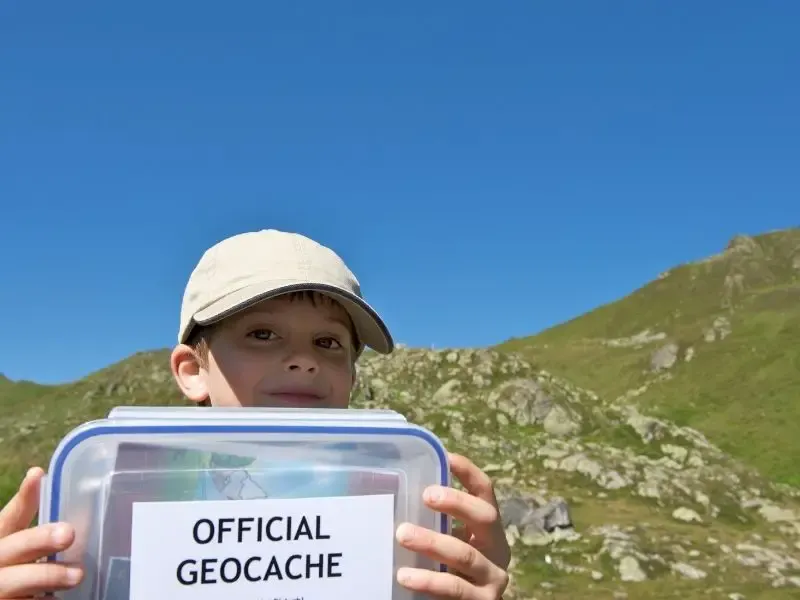 If you've never heard of geocaching before, it's a lot like treasure hunting, except your family probably won't get rich while doing it. But it's a lot of fun regardless, and all you need is the right app on your phone.
8. Give Snorkeling a Try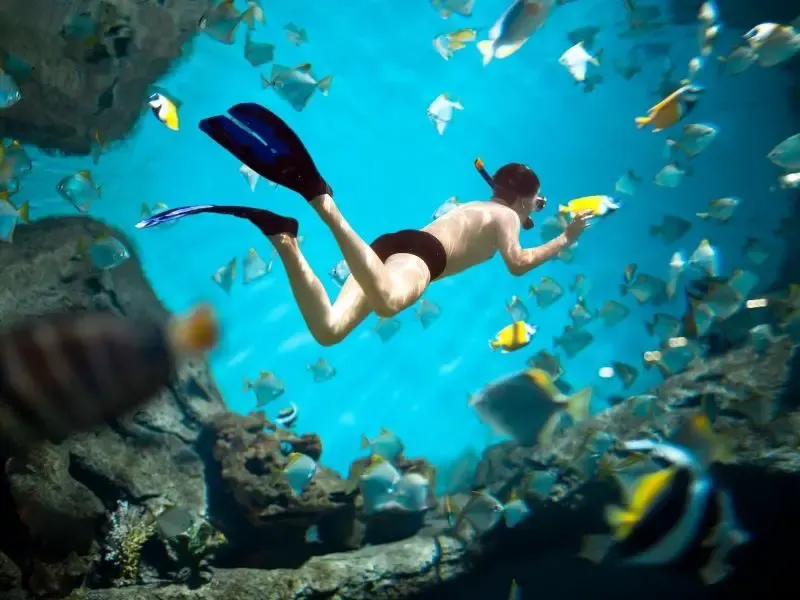 The next time that you head to the ocean with your family, take the time to snorkel beneath the waves together. Especially if you happen to be in a great location that's known for great snorkeling. You may get a chance to see beautiful coral reefs, schools of colorful fish, and maybe even a sea turtle or two!
9. Stop for a Picnic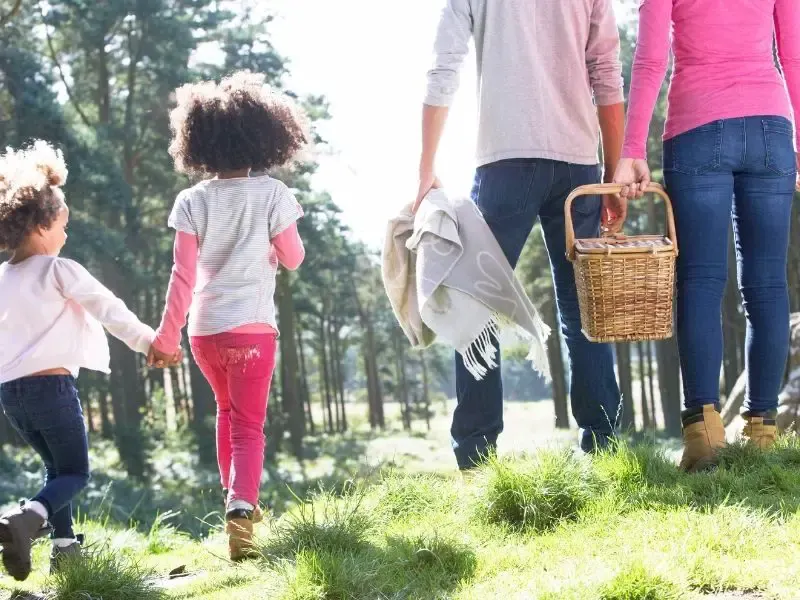 Tired of eating out everywhere during your trip? Then choose an afternoon and head to the park where you can enjoy a picnic. Don't forget to bring their favorite snacks, games, and plenty of balls that they can throw around afterward.
10. Try Zip Lining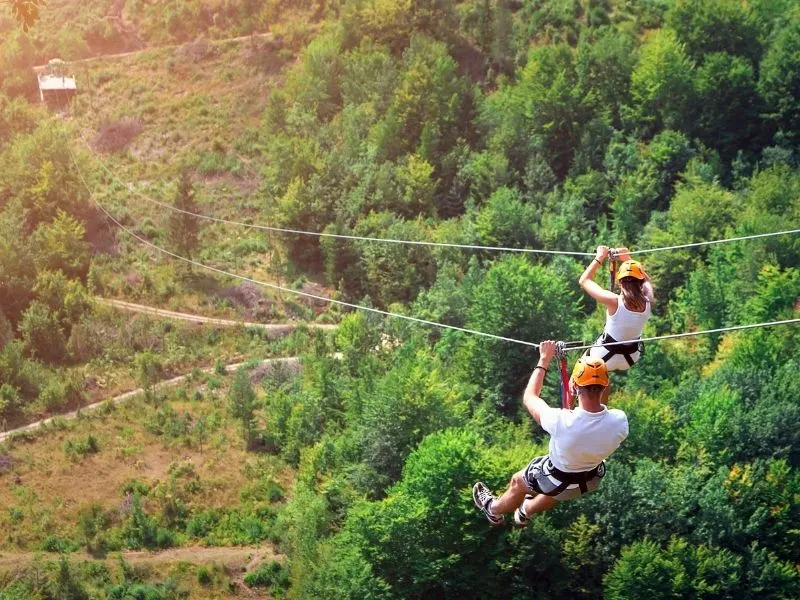 Face your fear of heights by venturing out on a ropes course and then flying down a thrilling zip-line through the trees. It's an exciting activity to do as a family that your children will fondly look back on.
11. Stay at a Dude Ranch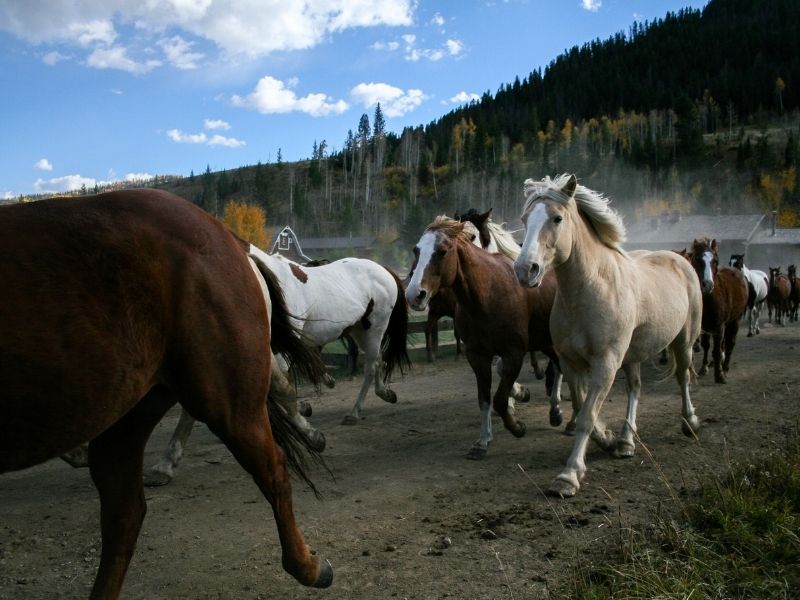 We're willing to bet that your family has never spent a week on a Dude ranch before.
Trust us, it's a vacation that your kids will never forget! Not only will you fit in with everyone else if you choose to dress up like a real cowboy, but there are so many amazing activities, breathtaking views, and delicious homemade meals.
There are over 90+ Dude ranches in the USA and Canada, visit The Dude Rancher's Association for a full listing.
12. Pay a Visit to a Farm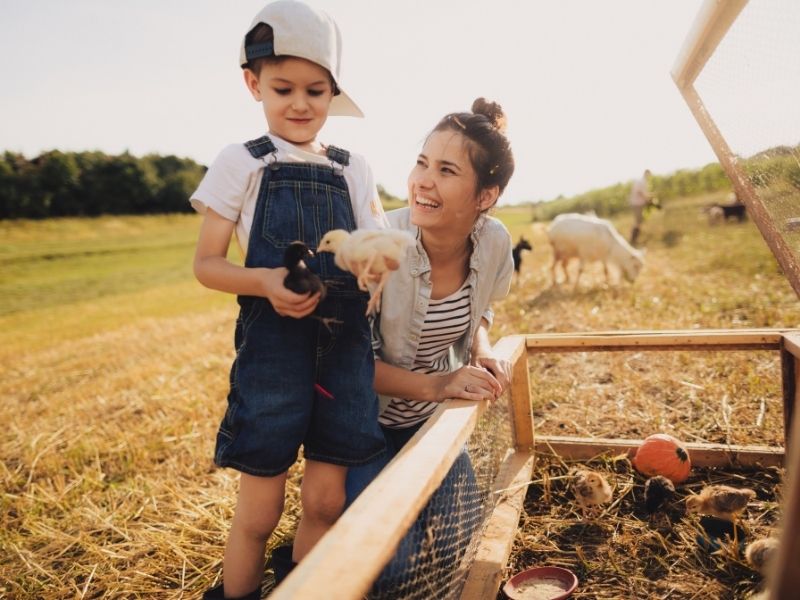 Most areas have at least one farm or petting zoo that you can visit with the kids. Many of them offer tours and provide fun interactive moments for kids. They may even have a chance to milk a cow, collect eggs from chickens, or feed and pet farm animals.
13. Get Off the Beaten Path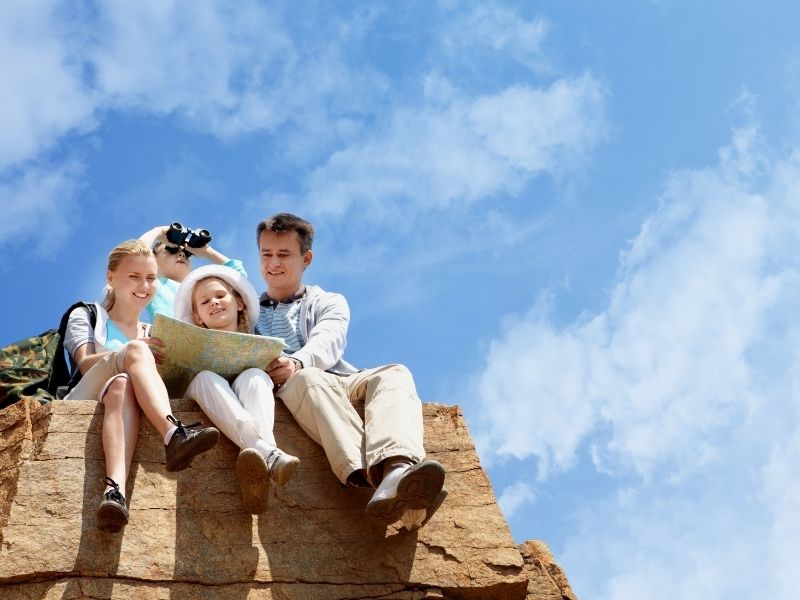 At some point during your trip, take your family out on a hike. It's a great way to get close to nature and see things that you wouldn't be able to see from your car.
The best part about hiking is that it is often completely free and all you need are your supplies and a map!
Read now: 25 Bucket List Hikes To Do Before You Die
14. Try a Unique New Food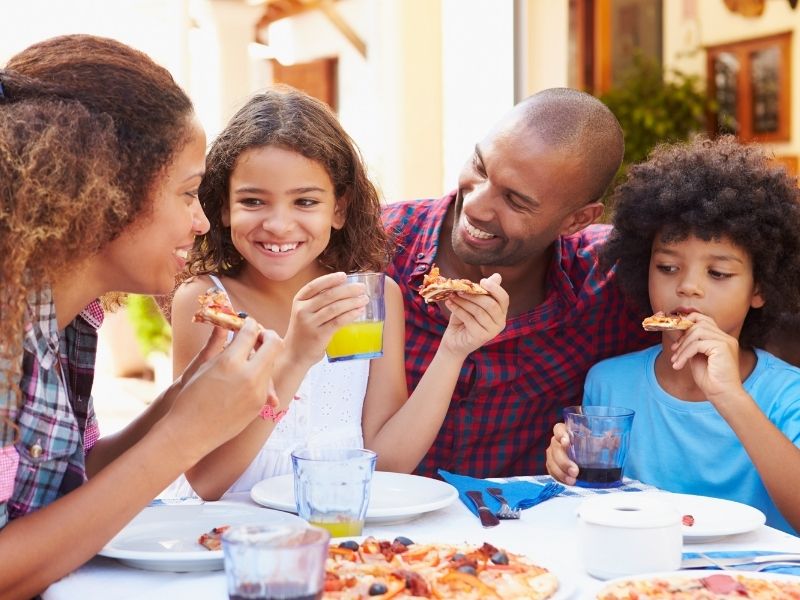 Have you ever tried a Chicago-style hotdog? Or perhaps gumbo or crawfish that were prepared in Louisiana?
Whenever you visit somewhere new, don't be afraid to try something that's unique. Your taste buds may go crazy over it.
15. Spend Several Nights Under the Stars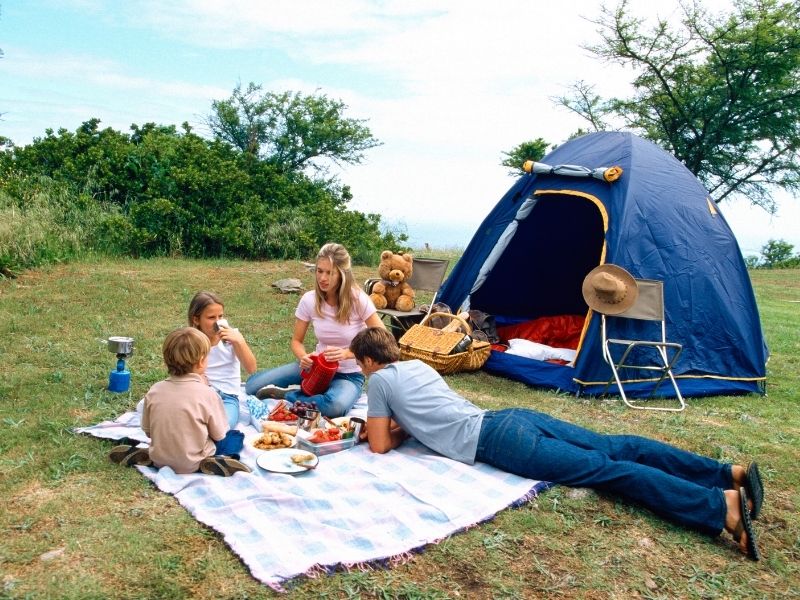 Camping is a great opportunity for you to teach your children a few survival skills.
It's also a chance for everyone to get some fresh air while taking a much-needed break away from technology. You don't even necessarily have to leave home. Your family can camp from your backyard.
16. Take an Autumn Drive to See the Fall Foliage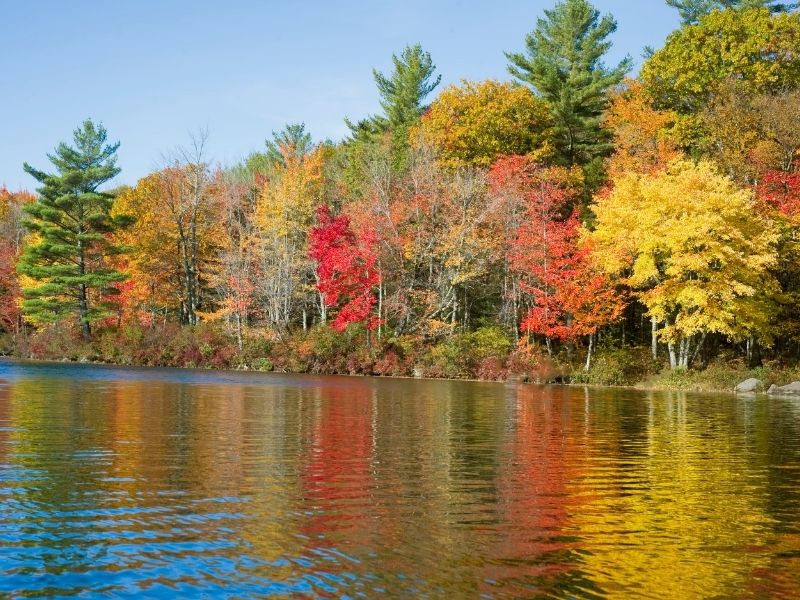 If your family has never vacationed during the autumn months, you've been missing out. The fall season is a magical time of year to experience the cooler weather and view the colored leaves.
Fall in general is a great time for fun family activities and travel. Read our Family Fall Bucket List For All Ages for lots of ideas.
17. Discover Some Pretty Cool History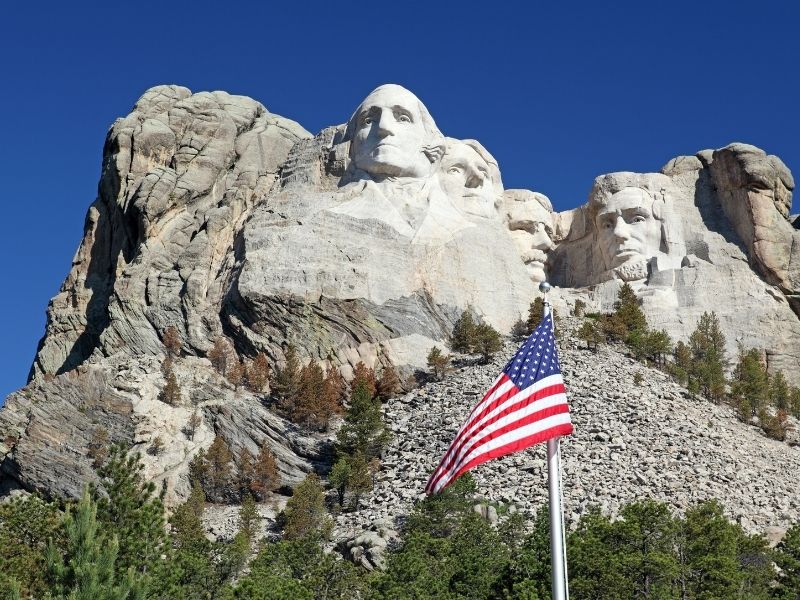 History doesn't have to be boring like many people think.
Make it come alive by visiting fascinating cities that are rich in American heritage, or pay a visit to a fort that served a major part in the American Revolution. Your kids will certainly enjoy observing a live cannon blast.
18. View Wildlife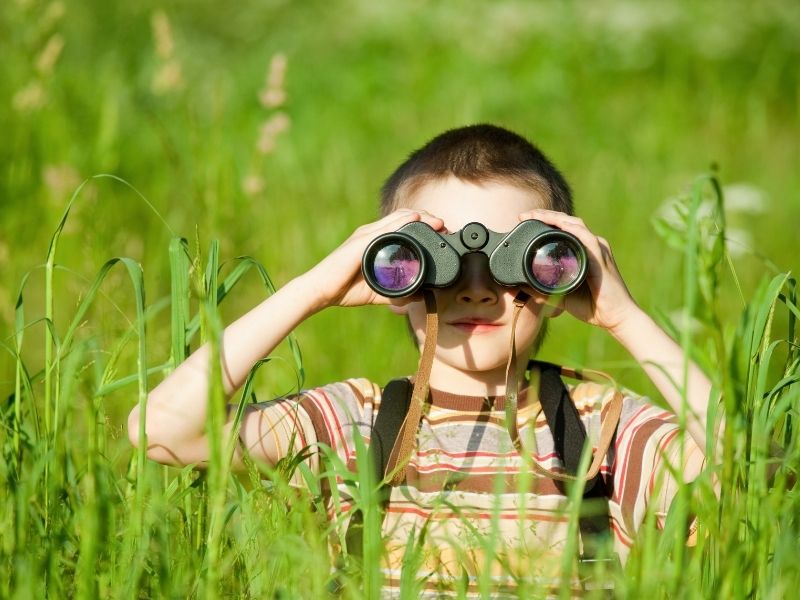 Whether you drive to a state or national park, your family has a great opportunity to see and experience wildlife like never before.
Your kiddos will never forget the summer that they saw a prairie filled with bison, or a mother bear watching over her cubs.
19. Do Something New as a Family
Have you ever wished that you could feel like a kid again? Well, you can!
Even as an adult, you can experience that same awe and wonder by doing something that you've never done before. And there is no better place to do it than when you're out on the road together.
20. Go Somewhere You've Never Been
While you may already have a favorite vacation spot that you visit often with your family, switch it up this year by vacationing somewhere completely new! Not only will your family have a fresh excitement for seeing something incredible, but you may even be able to scratch off yet another item off of your bucket list.
We hope that your family will be as excited about our family travel bucket list as we are. Maybe it will even help you come up with several other ideas too. Which of these do you plan on doing with your family soon?