Looking for a fun reading challenge? You'll love this Dr Seuss Bucket List!
It's no secret that Dr. Seuss books are some of the most beloved children's books of all time. With their inventive wordplay and delightful illustrations, it's easy to see why they've captured the hearts and minds of kids for generations. If you're looking for a fun way to add some Seuss to your life, why not try working your way through this Seuss-tastic bucket list?
We've compiled a list of our favorite books by the beloved author. If you haven't read all of these classics, now is the time! Add them to your reading list or bucket list today.
Make sure to download our free printable at the bottom of the article so you can check off every book you read!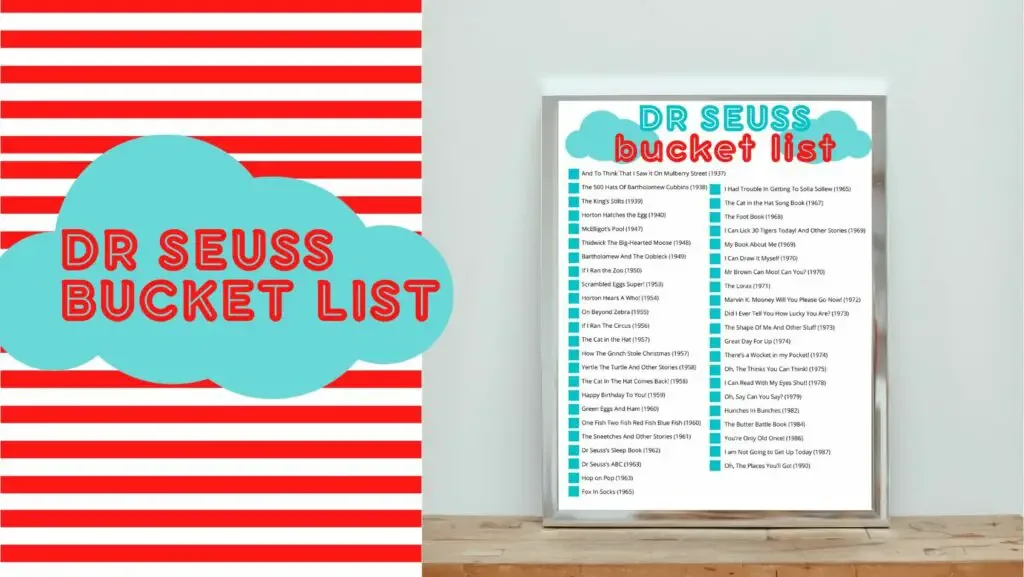 This post may contain affiliate links. Please read my Affiliate Disclosure for more information
MORE FUN BUCKET LIST IDEAS
Tim Burton Movie Bucket List (Tim Burton Films In Order)
Family Travel Bucket List: 20 Travel Ideas For Families
The Ultimate Dr Seuss Bucket List
Free Printable Dr Seuss Bucket List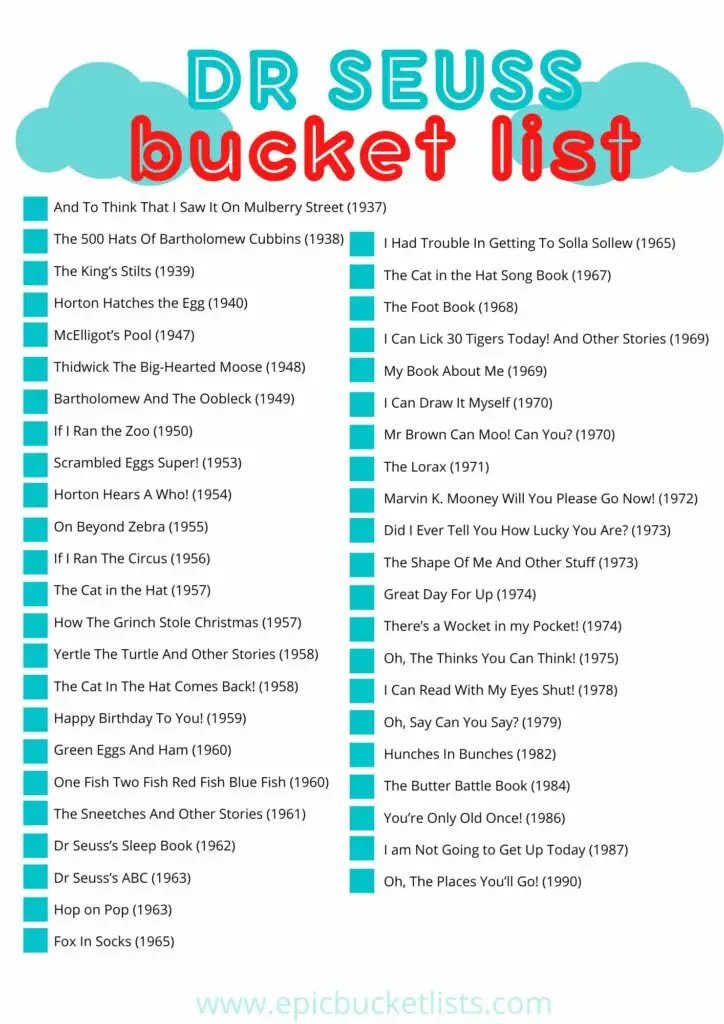 To get your free printable Seuss Book bucket list, just click here for your instant download.
You can print it off as many times as you like and use it for the classroom, library or for your kids summer reading program!