Europe is a vast continent with many different cultures and scenery. Whether you're looking for beaches, medieval towns, or ski resorts, there are plenty of great places to visit in the region. In this post we will look at the top ten cities to visit in Europe.
There are many amazing cities to visit in Europe, and each one offers something different and special. Whether you're looking for a bustling metropolis with a rich history, an idyllic coastal town with stunning views, or a charming mountain village, there's sure to be a city perfect for you on this list.
While Europe holds countless, amazing, small cities that should be experienced and explored, don't rule out these larger tourist spots. They have become popular for a reason. These are ten must-sees for your European city bucket list.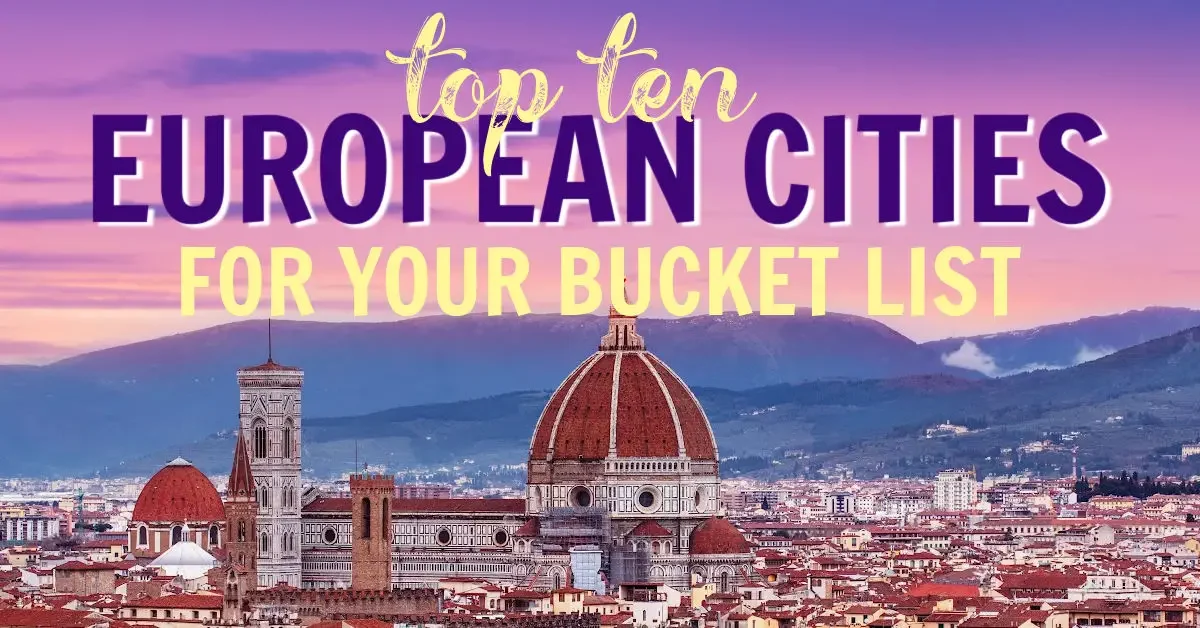 Top Ten Cities To Visit In Europe
Edinburgh, Scotland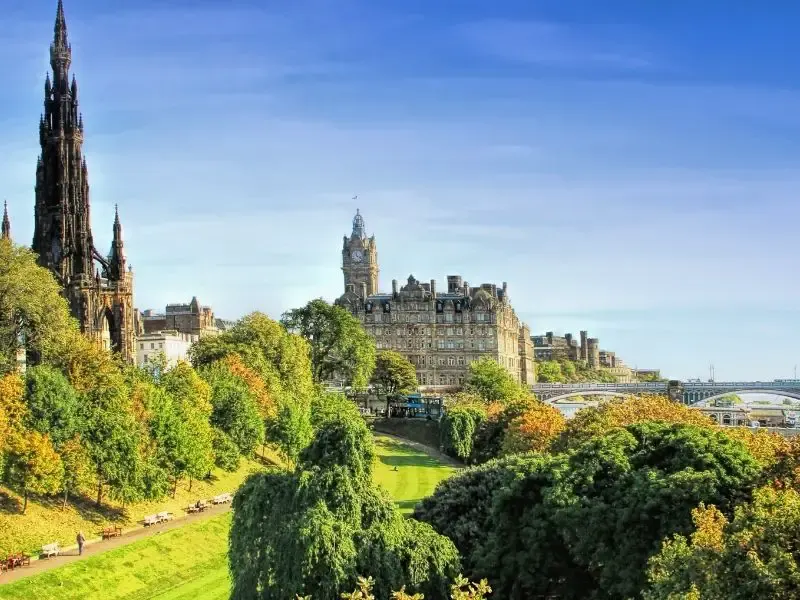 This capital city of Scotland holds a romantic appeal little found elsewhere. Running through the city is the Prince Street Gardens.
This divides the city into the Old and New Town parts. The Royal Mile, running on the south side, holds shops selling kilts, churches, bagpipe players, and the beautiful Edinburgh castle at the end of it.
The Royal Mile is a long stretch of street, with smaller streets, called wynds, running off it.
If the main street starts to get to you, you can venture down these small streets. Treasures can be found, such as the sanctuary of a silent English Garden. Music, arts, and other cultural events can be found throughout.
The nightlife in Edinburgh is thriving. My one word of advice; bring an umbrella
Berlin, Germany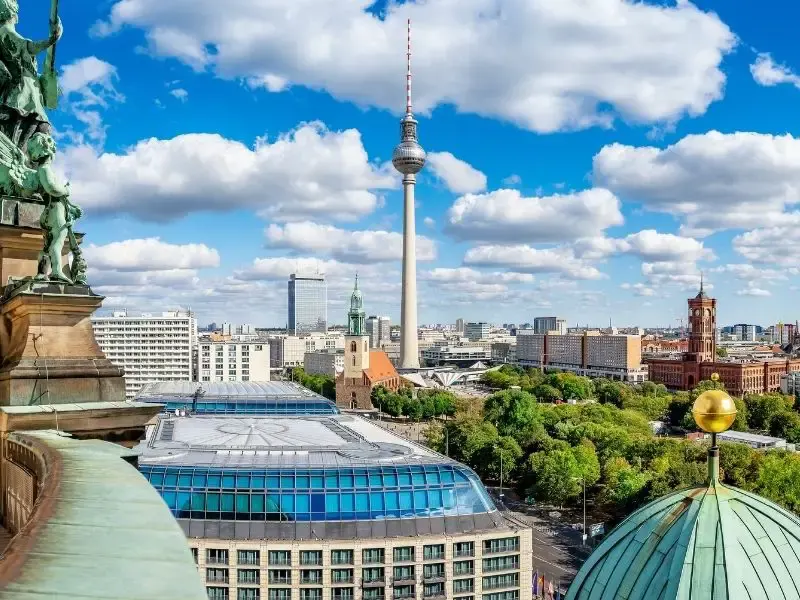 Berlin holds some of the most diverse and interesting cultures of any large European city. It is teeming with interesting historical monuments and areas. The city is large and bustling but has some very beautiful and scenic green areas.
The Berlin wall is a historical monument that must be seen. The artworks on it are astounding. The Brandenburg Gate and surrounding areas should be visited. The sex museum isn't too bad either. Berlin had one of the best public transportation systems in all of Europe, but I still advise renting a bike and taking the haphazard ride through the city.
Paris, France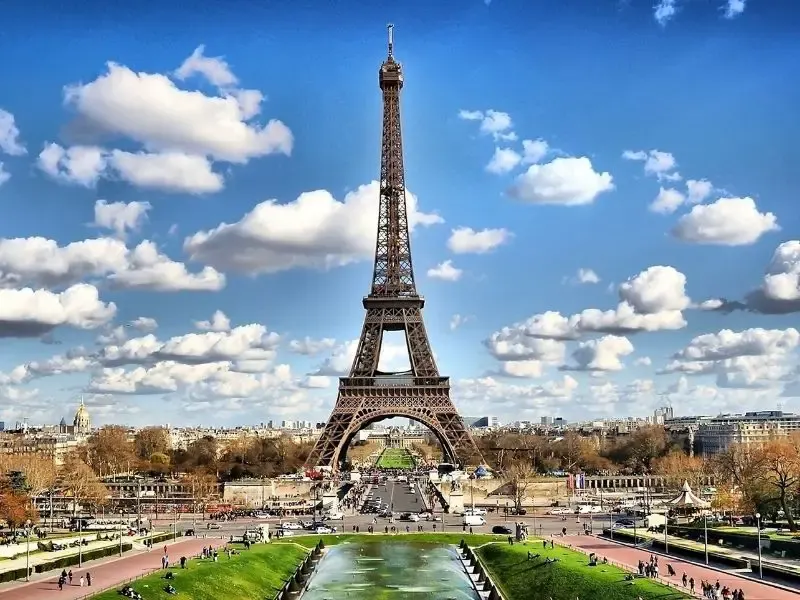 The city of lights is as romantic as they say. Paris holds a lot to do. I recommend doing the tourist circuit in Paris. Walking the Champs-Élysées, climbing the Arc de Triomphe, the Eiffel Tower, and the Tuileries Garden are just among the few must-sees and dos. And while I have to mention the amazing museums, such as the Louvre and the Musée d'Orsay, there is so much more there.
The catacombs provide a spooky look at some history, and the Basilique du Sacré-Cœur is a beautiful spot that allows you to just relax and enjoy the ambiance. Walk the red-light district and see the original Moulin Rouge. I must just warn that, like in most major cities, there are some undesirable areas.
Amsterdam, Holland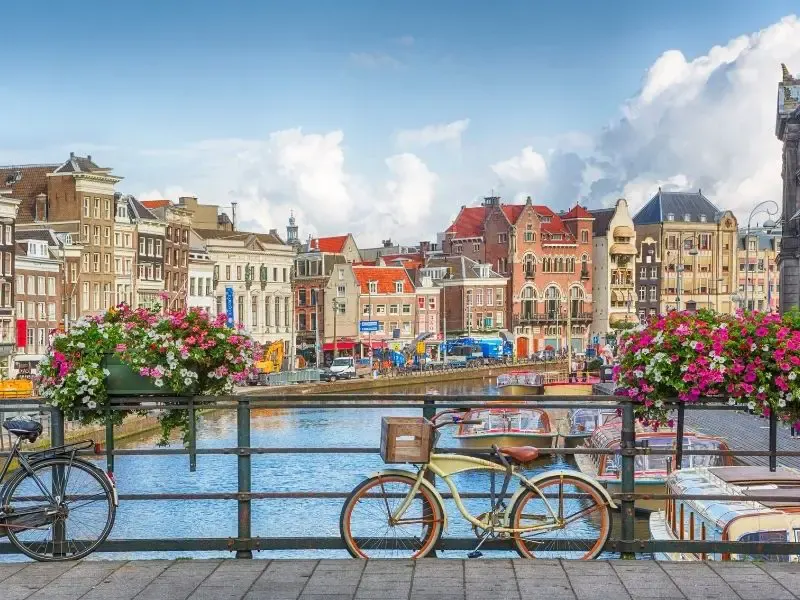 Everyone thinks the only reason to go to Amsterdam is for the lax marijuana laws and "window shopping". This is not so. I will admit that checking out the coffee shops and the red light district is worth it though.
Amsterdam is a beautiful and picturesque city. There are a few interesting museums, such as the Anne Frank House, a museum of Van Gogh, and a museum of Rembrandt, among many other greats. I highly recommend walking the canals. They are throughout most of the city. For another relaxing activity, go hang out in Vondelpark.
Munich, Germany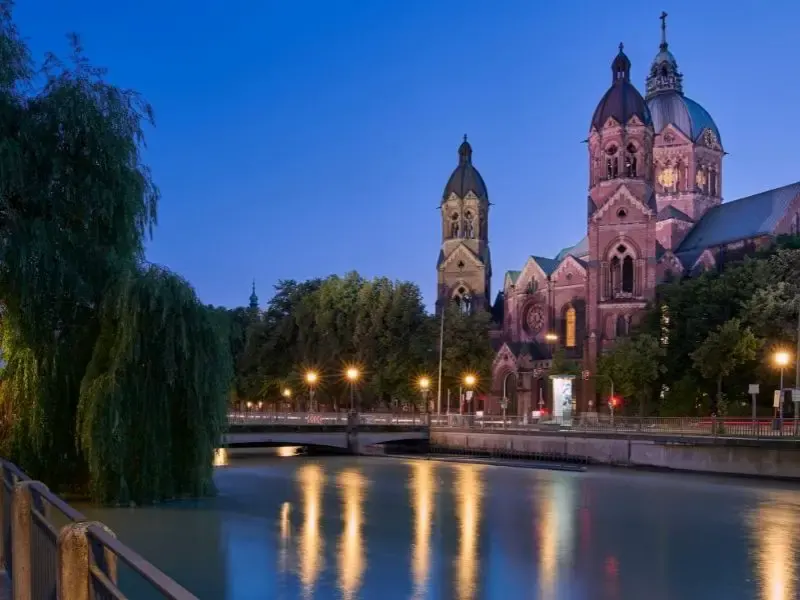 Like Beer? Then Munich is a must. Don't like beer? Munich is still a must. Be sure to visit a historical beer garden, the Hofbräuhaus am Platzl. If you are a sausage fan, here is your chance. After a few beers, (try the wheat beer), head over to the Englischer Garten.
It is a huge, sprawling park near the city center. If you are particularly open-minded head to the nudist area. You can relax here, au natural, and enjoy the sun, and maybe the sights. Munich also has some amazing cultural arts you should experience while sober. Then, at night, get some more beer and enjoy the nightlife.
Prague, Czech Republic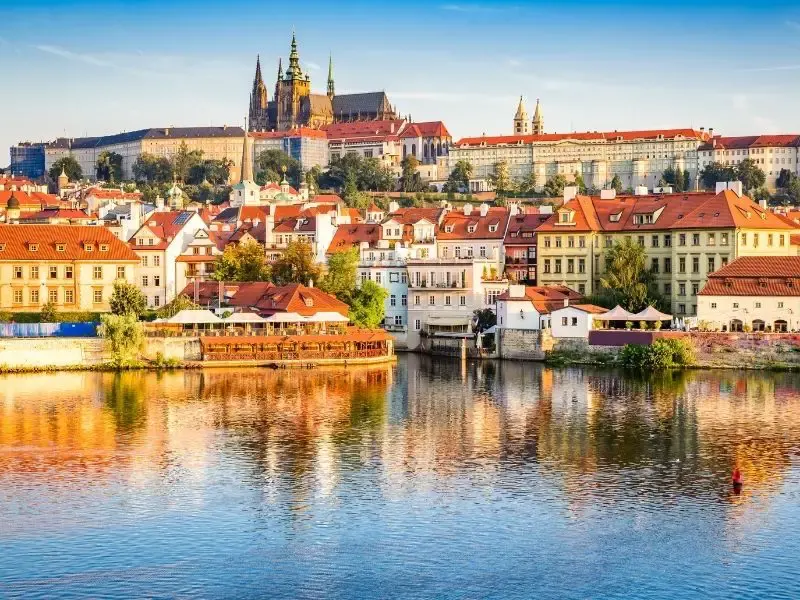 This city has some of the most interesting and beautiful buildings. Part of the city is very old and romantic. The city does not have the bustling city feel of some other large cities. The old part of the city contains confusing and fun to wander streets filled with odd shops.
If you have a strong stomach visit the museum of Torture Instruments. It is one of the more odd museums you will see on your travels. Try to see the Fred and Ginger Building. It is a building that is dancing. Architecture like that is not often seen. Prague, not on the Euro, has the added benefit of being fairly inexpensive.
London, England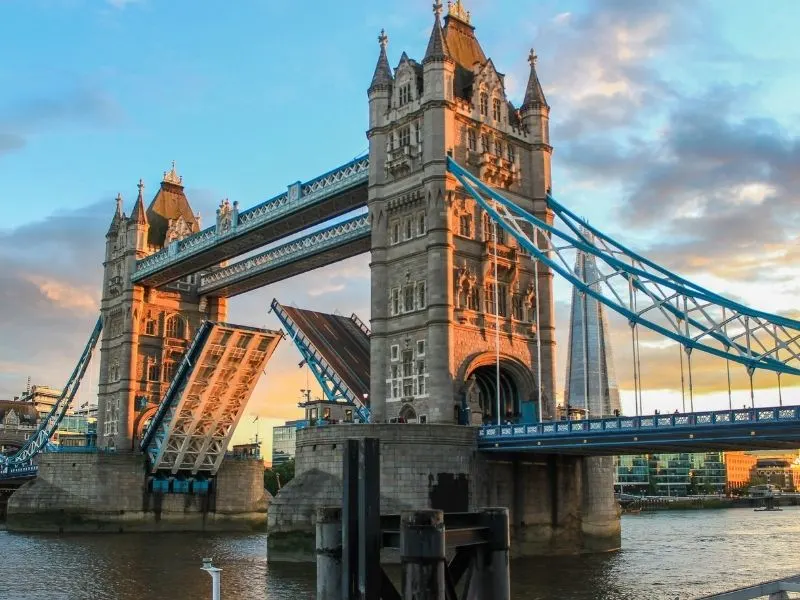 This bustling, frenetic city is a destination worthy of its popularity. This city may seem intimidating at first, with its quick pace, but you eventually get swept up in the excitement of it all. London is filled with a vast history, and experiencing some of the sites is amazing.
Try and get to the museums, the shows, and the restaurants. Make sure you go to the Globe Theatre to experience a William Shakespeare play. It is quite an authentic portrayal of the original playhouse and the performances are amazing. London is also known for its nightlife. Take advantage of it.
Make sure to check out our London Bucket List: 60+ Things To Do In London too! 
Vienna, Austria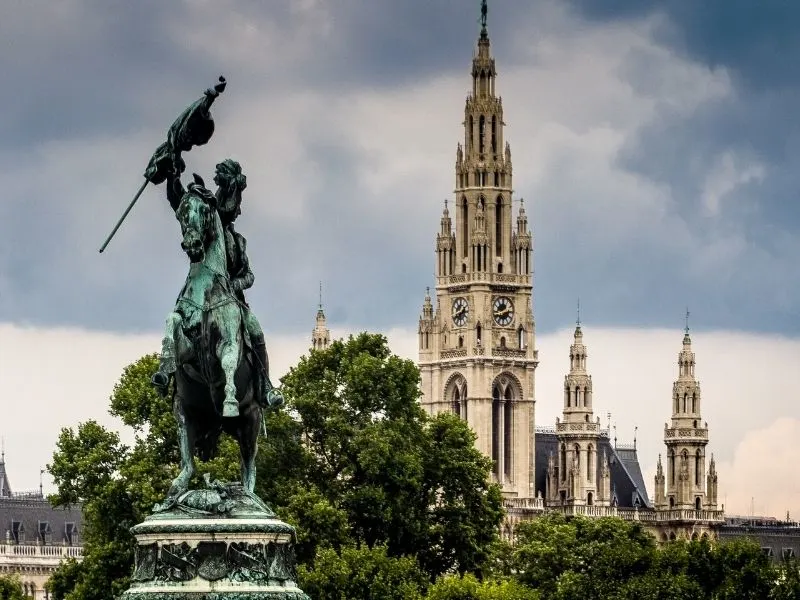 While having a passion for music is not a prerequisite, it does make this city all the more special. So much music history comes from this country. Catching a performance is magical. The Haus der Musik is a museum on music that is wonderful and informative.
It is interactive, which makes it even better. Talent is not necessary to enjoy yourself there. If you lean more towards psychology then visiting the home of the Father of Psychoanalytic theory, Freud, will appeal to you. The churches of Vienna are hard to top. You can't miss them with the soaring spires.
Interlaken, Switzerland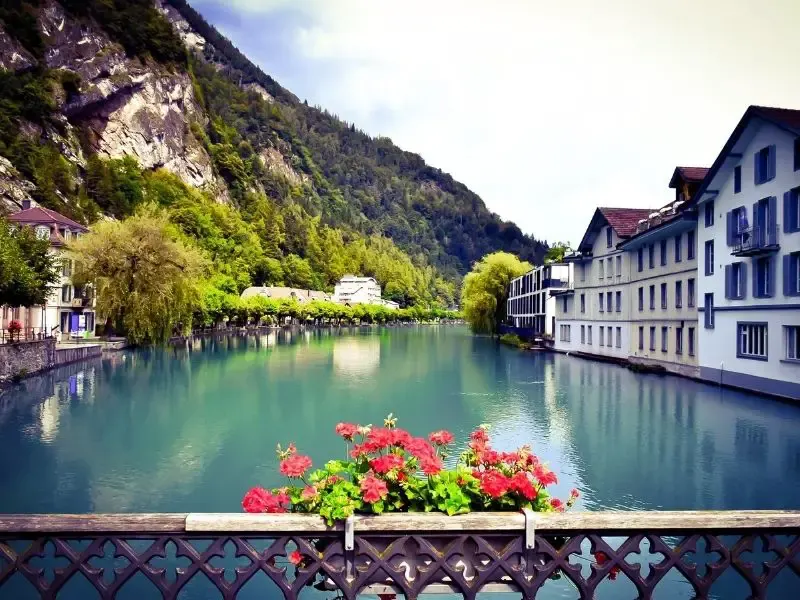 While Interlaken is smaller than the other cities mentioned I could never, in good consciousness, leave it out of a list of must-see European cities.
This place is the Mecca for outdoor activities and relaxing. Whether you choose to sit in peaceful bliss and take in the beautiful mountain ranges or ski down them, you will be happy.
If you are adventurous there is no limit to what you can do. I recommend white water rafting and canyoning. But it doesn't stop there. You can do sky diving, para-gliding, zorbing, mountain climbing, skiing, hiking, and horseback riding. Not so active? Sit outside and watch the para-gliders land while you enjoy a delicious meal, topped off by some amazing Swiss chocolate.
Florence, Italy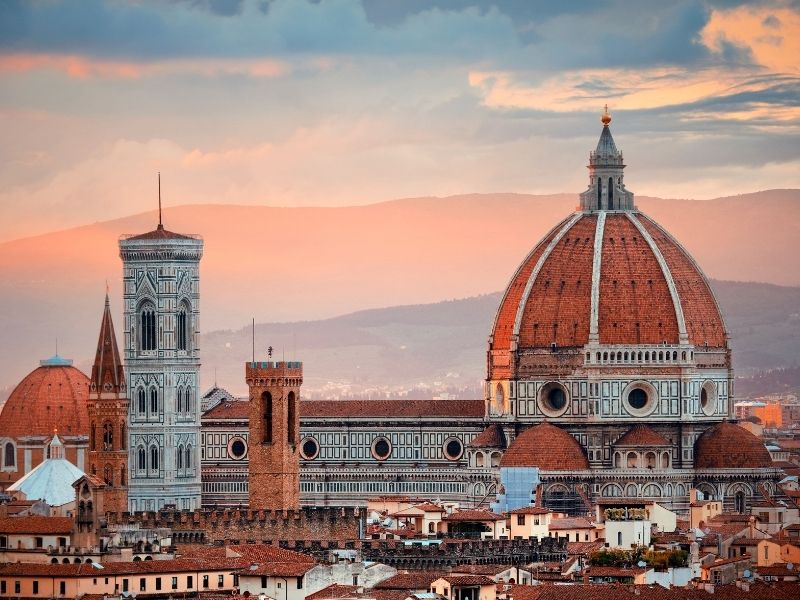 Florence is one of the most beautiful cities in Italy. It's home to some of the world's most famous art and architecture, including Michelangelo's David and the Duomo. Florence is a great place to visit for its history, food, and wine.
There is so much to do there that you really could spend your whole European vacation in Florence.
Top Ten Cities To Visit In Europe – Final Thoughts
This European city bucket list was almost impossible to create as I could keep adding cities to it forever. What about Venice or Barcelona or Athens? It never ends. But as this is a top ten places to visit in Europe once in your lifetime, we will have to leave it there!
Whichever European city you get the pleasure of visiting, enjoy your trip!