This spiritual bucket list is a compilation of ideas that can help you focus your prayer, meditation, and contemplation during your journey to find inner peace and happiness. These activities will help you connect with your own spiritual center and make better decisions in your life.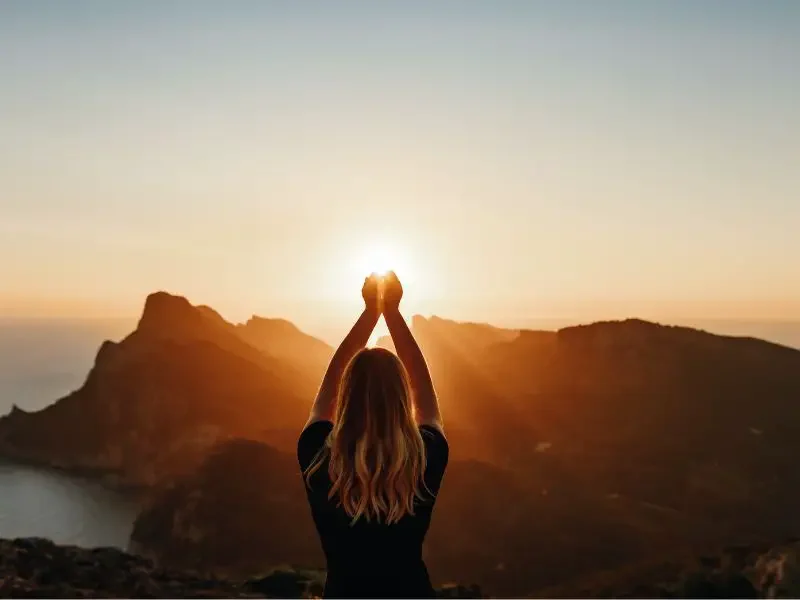 This post may contain affiliate links. Please read my Affiliate Disclosure for more information
MORE BUCKET LIST IDEAS
16 Creative Bucket List Bullet Journal Ideas
75+ Simple Bucket List Ideas That Anyone Can Do
What is a spiritual bucket list?
A spiritual bucket list is a list of things you want to do before you die that are spiritual in nature.
They can be things like visiting different religious sites, meditating in different places, or simply trying out new and different spiritual practices. The point is to use your bucket list as a way to explore and grow in your spirituality. If you are looking for meaningful bucket list ideas, you will love the list below.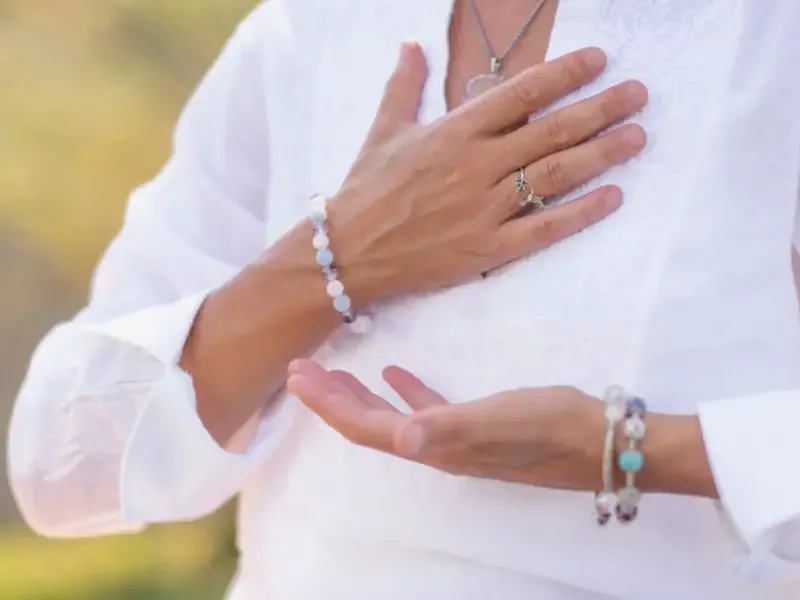 Types of activities to include on a spiritual bucket list
There are many different types of activities that can be included on a spiritual bucket list. Some people might want to meditate, pray, or read religious texts. Others might want to visit sacred sites or go on pilgrimages. Others might want to learn more about their own spiritual traditions or explore other faiths. Still others might want to connect with nature and experience the divine through the wonders of the natural world. There are endless possibilities for what can be included on a spiritual bucket list, so it's important to tailor it to fit individual needs and desires.
How to start creating your own spiritual bucket list
For many, the end of a year is a time to reflect on the past twelve months and set resolutions for the coming one. But what about setting goals for your spiritual life? If you're looking to start creating your own spiritual bucket list, here are a few tips to get you started:
1. Define your values. What's important to you in life? What do you want to achieve spiritually? Once you know what's important to you, you can start setting goals that align with those values.
2. Be specific. Don't just say "I want to be more spiritual." Instead, try something like "I want to meditate every day for thirty minutes." This will help make your goals more achievable and measurable.
3. Make a plan. Don't just wing it!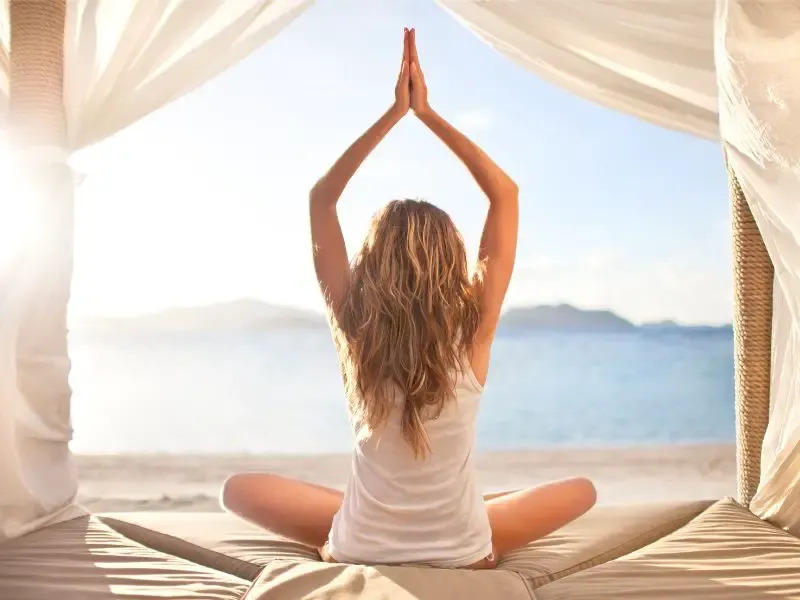 If you're looking for something to do to fill your spiritual bucket list, here are a few ideas:
Find a religion that speaks to you and explore its teachings.
Attend a religious service or ceremony that is meaningful to you.
Connect with nature in some way and appreciate its beauty.
Make time for reflection and self-reflection, asking yourself questions about your beliefs and why they matter to you.
Read the Bible or other religious texts
Learn to love yourself
Attend a silent retreat for a weekend
Spend Christmas in Bethlehem
Make a trip to Mecca
Attending religious services or prayer groups
Meditate
Attend a Sikh wedding
Help build a church
Learn about the spiritual benefits of fasting
Become a Reiki master
Give up something for lent
Experience your idea of a miracle
Attend a Buddhist Baci ceremony
Find inner peace
Retrace Jesus' steps in Jerusalem
Go to see the Passion Play in Germany
Spend time in nature every day
Visit Lourdes
Be in awe of the beauty of the Earth – a rainbow, an eagle, a huge tree
Practice yoga in India
Volunteer at a homeless shelter or soup kitchen,
Going on a retreat
Live more purposefully
Eliminate toxic people and things from your life
Write in a journal
Take part in Semana Santa (Holy Week) celebrations in Spain
Journal about your spiritual journey.
Meet the Dalai Lama
Visit the Wailing Wall
Do a good deed every day
Visit the Vatican in Rome
Pray every day
Walk to Santiago de Compostela in Northern Spain
Start a gratitude journal
Visit Tibet
Learn about shaman healing
Discover the power of Chinese medicinal herbs
Practice Tai Chi
Use crystals – whether for their beauty or their potential healing powers
Find a spiritual mentor who speaks to you
Complete the Alpha Course
Learn forgiveness
Visit a monastery in Asia
Learn to really be in the moment
Lose your attachment to possessions and material things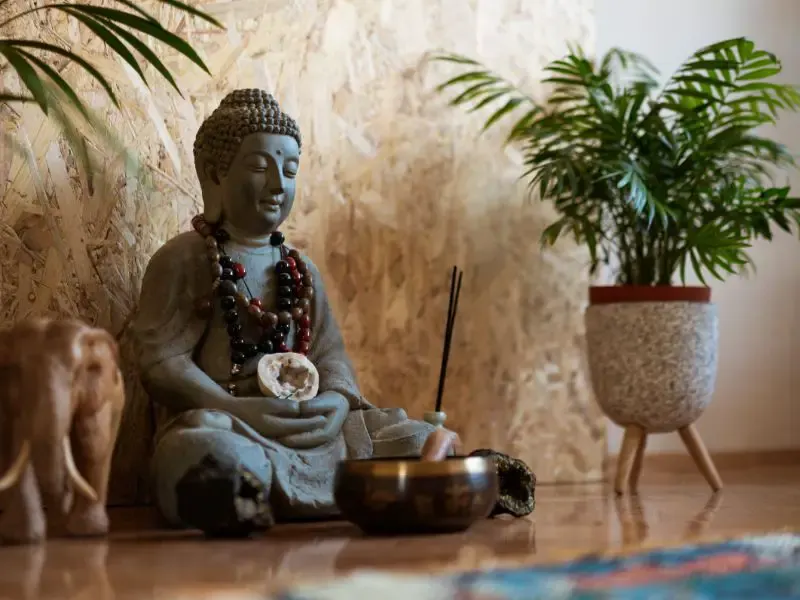 Spiritual Bucket List: Final Thoughts
A bucket list is a compilation of things a person wants to do before they die.
A spiritual bucket list is a collection of goals and experiences that relate to one's spiritual growth and development. While the items on a spiritual bucket list may vary from person to person, there are some common themes such as learning more about a certain religion or getting in tune with yourself and the world around you. 
Spiritual growth can be difficult and challenging, but it can also be rewarding and fulfilling. A spiritual bucket list can provide guidance and inspiration as one seeks to grow spiritually.